Name a Star for a Wedding or Anniversary
Modified: July 1, 2023     Author: International Star Registry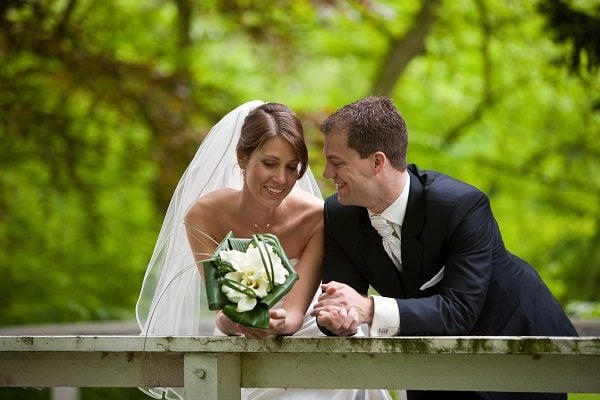 Brighter than a Diamond  
Naming a star is a romantic and everlasting way to celebrate a marriage. Whether a couple tied the knot half a century ago, or if they have just announced their upcoming nuptials, placing their names together in the stars is a magical way to celebrate eternal love.   Do you know a special couple that's getting ready to tie the knot? Are you looking for a romantic gift to give to your beloved on your special day? Honoring them by dedicating a star in their names is the perfect way to recognize a love that reaches to the stars and beyond.  
We will be glad to name two Individual stars that will shine together for eternity. When you name a couple's star group, the gift pack will have both stars identified together on the star chart. Check out our couple's stars or select a single star package in both of your names so you are never apart.   There are many different package options to help you customize your gift to suit your own special style. You can even name up to 8 stars together in a group for a newly blended family.  
You are always my Shining Star  
International Star Registry has been honored to be a part of hundreds of wedding proposals. Imagine a romantic evening under the stars. Your sweetheart prepares to ask the biggest question of their life. Immortalize the moment with a gift that shines even brighter than a diamond and shines for eternity.  
Celebrating an Engagement or Wedding Shower  
What an amazing way to celebrate the future together. When you name a star, or a pair of stars for the happy couple, you are giving a gift that reflects the beauty of their love.  Naming a star makes the most romantic experiences in someone's life even more memorable. When you buy a star package for a wedding or anniversary, you are presenting the couple with more than a gift; you are giving them a timeless honor that will always shine over them. Visualize a newlywed couple or a pair celebrating their silver or golden anniversary, standing hand in hand under the star-studded canopy of the night sky, looking toward the location of the star that now bears their name. This beautiful moment becomes a cherished memory, a unique experience that strengthens their bond. 
A Once-in-a-lifetime gift on the big day  
Give a Wedding gift that will never be forgotten. Naming a star is a sentimental gift that you won't find on most bridal registries. Surprise the love-birds with one of our beautiful gift packages. Visit our product catalog to buy a star gift for the happy couple. Our selection of gift packages offers something for everyone.  
Is this your wedding day? You can enchant your bride or groom with a timeless gift honoring your future lifetime of love. Your names will always be etched together in the stars.   
Extending your Family  
Every family is different. You may be welcoming little ones to the family, or you may be blending a group into one happy home. Whatever your family, you can name a grouping of up to 8 stars together! Call 800-282-3333 to find out more about how to name a group of stars together.     
A Stellar way to celebrate a milestone anniversary  
Naming a star is a great tribute to a love that has stood the test of time. Honor your love together or the love of your friends, parents, or in-laws with the stellar gift of a star.   
It's a perfect gift for a couple celebrating a 1st anniversary, 10th Anniversary, 25th Anniversary, 50th Anniversary, or a 60th Wedding Anniversary. From the Paper Anniversary (one year) to the Platinum Anniversary (70 years), true love deserves to be recorded forever in the stars.   
A Marriage Made in the Heavens  
Just as two lives are joined together in marriage. Naming a star can be the perfect blend of Astronomy and Astrology. To astronomers, stars are glorious flaming orbs whose light travels cosmic distances to reach Earth. Just as the loving couple promises to journey through life together. Naming a star as a wedding or anniversary gift signifies the vast and enduring nature of love that continues to shine, regardless of the distance and passage of time.  
Astrologically, stars bear a more personal and spiritual significance. They are seen as guiding forces in our lives, influencing our destinies and character. The stars in the sky reliably align in the same position on each anniversary of the special day year after year. By naming a star after your partner or a beloved couple, you are drawing a symbolic connection between their love story and the grand celestial narrative.  
Stars are a symbol of eternity. Naming a star or a pair of stars has been a favorite way to celebrate a lifelong love since 1979. Giving your beloved a gift that shines brighter than any diamond is the most romantic way in the universe to let your spouse know that you would marry them all over again.   Whether wedding bells are ringing soon, or you shared wedding vows half a century ago, writing your love in the stars is a gift like no other.  
FAQ
Q. How do I name stars together for a wedding?
A. Call us at 800-282-3333 and we will chart 2 -8 stars together in a group. There is no extra charge for this custom charting.  
Q. What's a popular constellation choice for weddings?
A. Many people name stars for weddings in Cygnus, the Swan. The swan is an animal that mates for life. The constellation resides in the heart of the summer Milky Way. 
Q. When will you register a star catalog with this Wedding Star? 
A. The books are published and registered in the Copyright office of the United States every 3 to 6 years.