Gold Ultimate
Name a Star Kit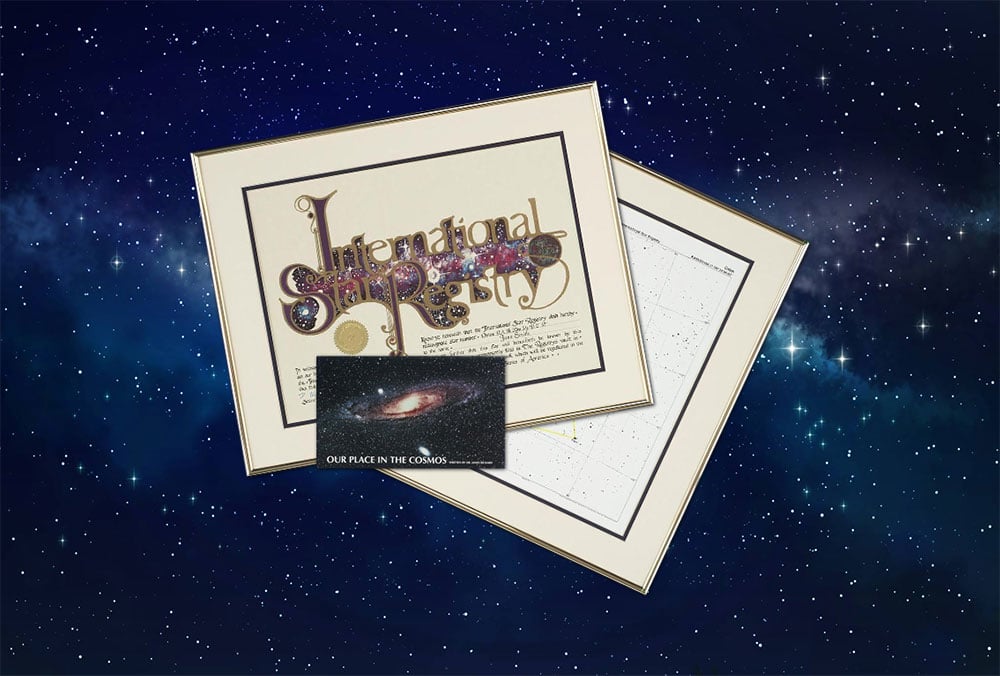 Deliver your gift professionally framed and ready to display! When you buy a star package choose the Ultimate Star Kit, your certificate and your Personalized Star Chart both arrive in 16" x 20" matching gold metallic frames.
Your Gold Ultimate Name a Star gift package includes:
Your name a star certificate and your personalized star chart will both arrive professionally framed and ready to display.
Gold metallic frames compliment your star certificate and chart. Each outer mat is cream colored "flannel" with a dark delft blue inner mat.
A booklet on astronomy written by a professional astronomer with additional sky charts.
A letter of congratulations or memorial for the recipient.
A personalized wallet card imprinted with the star name and coordinates.
The new star name will be recorded in the book "Your Place in the Cosmos," which will be registered in the US Copyright Office.
Make your most special occasion shine brightly. 
From Holiday surprises, to 21st birthday gift ideas, to 10 year anniversary gifts for him, nothing is more memorable than naming a star.