Celebrate the Stars: The Perfect Anniversary Gift for the Astronomy Lover
Modified: July 1, 2023     Author: International Star Registry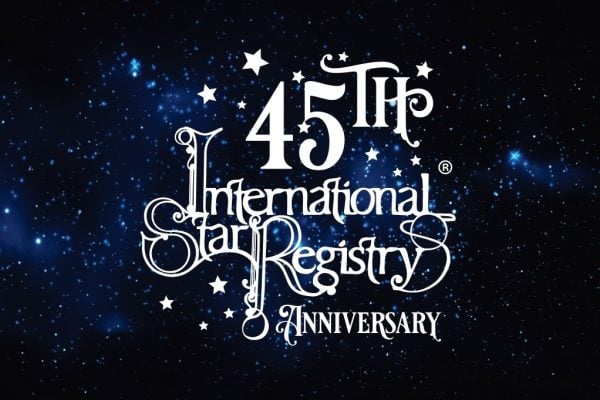 With star constellations marking the night sky for thousands of years, why not gift a one-of-a-kind anniversary present: Star Naming? Star naming is the unique and intimate experience of having a single bright celestial body named in honor of your special day. Whether as a romantic gesture or to commemorate a milestone celebration, Star Naming leaves an impact that lasts generations. This awe-inspiring gift can come with handwritten calligraphy and photographic sky images making it an unforgettable and extraordinary experience. 
History Of Constellations in the Night Sky 
The practice of viewing the night sky and studying constellations dates to ancient history. In Mesopotamian civilization, they believed that constellations were symbols of their gods and goddesses, while it was more common in ancient Greece for people to form images out of stars and use them as guides when sailing at sea. During the Middle Ages, astronomers would observe the stars and create drawings to better understand the movement of planets and celestial objects in the night sky. 
Today, looking into the night sky is a way to appreciate the beauty of space- from our own backyard, or through telescopes. With such a great idea for an anniversary gift, you can provide the perfect reminder of a wedding day by naming your star with Star Registry and making it truly a special anniversary. 
A named star makes a perfect anniversary gift – no matter if it's the first or 5th wedding anniversary! With this unique gift, you can give your partner a reminder of your love every time they look at the night sky, they will be sure to love such a thoughtful present. 
Significance In Ancient Cultures 
Star maps have been used for centuries to navigate, predict the future and mark special moments. Ancient cultures placed a lot of significance on starry skies as they provided insight into their lives and connected them with the universe. In some cultures, stars were thought to be divine gifts from the gods that contained secrets about destiny and fate. This is why a named star from Star Registry has been seen as the perfect gift for a wedding anniversary, particularly as it reflects a couple's special moment when they tied the knot. 
For example, many ancient cultures believed that all the stars were placed in the night sky to represent our loved ones who had passed away. This made stars especially meaningful as a unique way of expressing gratitude to those we lost. Similarly, a named star could be used to say thank you by gifting something special to the one who has always been there for us – our life partner. 
By naming an anniversary star and having it framed, you can give your loved one an absolutely unique gift they will love and cherish forever. This makes them the perfect way to celebrate your anniversary together as you can look back on the stars that have been there for you throughout your journey as a couple.
Benefits Of Star Naming as an Anniversary Present 
Star naming is the perfect way to make your wedding anniversary memorable. It symbolizes your love and commitment and helps you share a unique moment with your special someone. This makes it an incredibly meaningful gift that your partner will appreciate. The International Star Registry® provides star naming, which is an ideal present for any milestone of your relationship. With this unique gift, you can give your loved one a special gift that they'll never forget. 
Naming a star with the International Star Registry® makes for a unique gift that can help remind your partner of you and your stars in the night sky that represent your love. What's more, you can even have the star be on a certain part of the night sky to make it extra special. With this amazing present, you'll be able to show your partner just how much they mean to you. Star naming is an excellent choice if you're looking for the perfect way to commemorate your wedding anniversary. It will make a lasting impression and give your special someone a unique gift that will remind them of your love for years to come. 
Why Is Naming a Star a Great Idea for an Anniversary Gift? 
It is the perfect way to commemorate a special day such as your wedding anniversary. Naming a star captures all of the stars in the sky on a certain date, making it easy to remember that special moment forever. Gifting a star is a highly personalized and unique gift that can be treasured for years. 
What Is the Significance of Stars for Ancient Cultures? 
Stars have held a special significance for ancient cultures since the dawn of time. Ancient civilizations used star maps to chart their travels, navigate their way home, and track important historical events. They also used them to tell stories, pray to the gods, and mark seasonal changes. Star maps are still used today to study our universe by astronomers and astrophysicists, and amateur stargazers.
Final Words: 
Naming a star is the perfect anniversary gift for that special someone in your life who loves astronomy. It's a unique and special way to commemorate a wedding day or other special moment. Your named star will be recorded with Star Registry, helping you remember all the details of that special night. So, if you are ready to make your anniversary special, make sure you give your loved one a gift from the Star Registry today!