Buy a Star as a Birthday Gift
Modified: October 5, 2023     Author: International Star Registry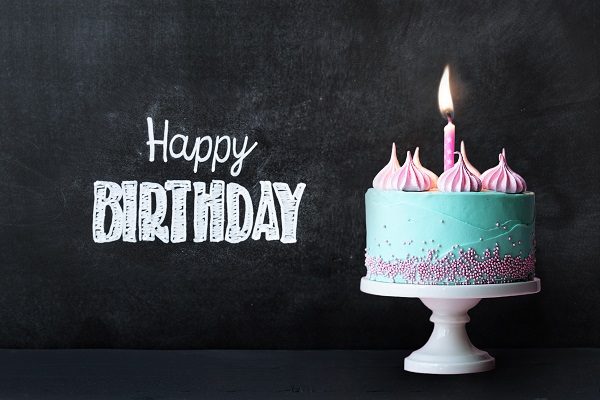 Looking for the perfect birthday gift that's truly out of this world? Choosing a unique gift can be challenging, and finding something truly stellar for the person who has everything can be downright daunting! Look no further! Give your loved ones a gift that will leave them "Starry Eyed" and over the moon – name a real star in the sky after them!   Imagine their surprise! When it comes to finding a unique and memorable gift, International Star Registry has got you covered. Name a star for someone special as a stellar birthday gift and let them know they are a bright star in your life. 
When they open their gift from you, they'll find the same classic International Star Registry certificate that graces the homes of royalty, celebrities, and millions of lucky recipients all around the globe. They'll also receive a personalized star chart with their name, the dedication date, and the location of the star in the sky.   Every package also includes an informative booklet about the stars written exclusively for International Star Registry customers by a professional astronomer. Naming a star for someone special is an unexpected gift that shines brighter than any other present. 
Not only can you name a star for your loved one, but you can also personalize the gift package to make it even more special. Choose from beautiful custom framing options, tasteful engraved items, elegant hand calligraphy, or a stunning photographic sky image that depicts the star's location in the night sky. With these personalized touches, you can tailor your package to suit your recipient's unique style!   The star you name will be a constant reminder of your affection year after year when they look up at the night sky.  Imagine their delight as they realize their star will always be there, shining over them.  
It's a Special Birthday Gift at Any Age 
No matter the age of the recipient, naming a star makes an extraordinary birthday gift. Whether it's their 1st birthday, 30th birthday, or 100th birthday, this gift will be a unique and unforgettable surprise. Watch their face light up with awe when they discover that their name is forever written among the stars on their special day.  International Star Registry has been making dreams come true since 1979! The world-famous Star Registry® certificate has been featured in movies and on television for decades. The beautiful 12" x 16" parchment certificate and star package are sure to impress the star in your life and make them feel truly special.   So, if you're looking for 50th birthday gift ideas, unique gifts for her, or even 21st birthday gift ideas, consider the gift of naming a star. It's a memorable and heartfelt way to show your love and admiration for that special someone.  Make their birthday a star-studded event with this one-of-a-kind gift! Name a star for them and it will shine brightly in the night sky forever. The star you name is unique and will be permanently recorded. It truly is the gift of a lifetime.  Giving the gift of naming a star is an extraordinary way to really "wow" someone on their birthday. You can let anyone special know that they are a bright star in your life.  So why wait? Name a star for someone special today and make their next birthday a day they'll never forget. 
Birthday Gifts and The Zodiac 
Many people follow the stars and identify with their zodiac sign, also known as a sun-sign. There are 88 constellations, and 12 of them represent the signs of the zodiac. If your friend enjoys astrology you can choose from any of these constellations for a friend who enjoys following their horoscope. Lear more about the twelve zodiac signs here.   Each person's zodiac sign is determined by the position of the sun during their birth. There are twelve zodiac signs, each representing specific personality traits and characteristics. Here's a brief overview of the zodiac signs:  
Aries (March 21 – April 19): Adventurous, confident, and dynamic.  
Taurus (April 20 – May 20): Reliable, patient, and determined.  
Gemini (May 21 – June 20): Versatile, curious, and witty.  
Cancer (June 21 – July 22): Nurturing, empathetic, and intuitive.  
Leo (July 23 – August 22): Charismatic, creative, and generous.  
Virgo (August 23 – September 22): Analytical, practical, and detail-oriented.  
Libra (September 23 – October 22): Charming, diplomatic, and fair-minded.  
Scorpio (October 23 – November 21): Resourceful, brave, and passionate.  
Sagittarius (November 22 – December 21): Optimistic, adventurous, and honest.  
Capricorn (December 22 – January 19): Ambitious, disciplined, and patient.  
Aquarius (January 20 – February 18): Independent, intellectual, and open-minded.  
Pisces (February 19 – March 20): Compassionate, artistic, and intuitive. 
The Month You Were Born 
Just as each person who receives the once in a lifetime gift of having a star named in their honor is unique, each birthday month is associated with unique characteristics as well. Listed below, are the favorite northern and equatorial constellations for viewing from the northern hemisphere including the US, Canada, Europe, Mexico, North Africa, and most of Asia during each month. You'll find the gemstone (birthstone) associated with each month, the flower, the colors, and the associated personality traits.  Whether you prefer naming a birthday star in a constellation best viewed during the long dark nights of winter or enjoy stargazing during the warm sultry nights of summer, you will find some terrific options for birthday stars below. Either way, naming a star with International Star Registry is a gift of cosmic proportions. 
More About Naming a Star Related to the Month You Were Born and Best Months for Viewing Constellations   
| | | | |
| --- | --- | --- | --- |
| January | February | March  | April |
| May | June | July | August |
| September | October | November | December |
As a Birthday Gift, Wedding Gift,, an Anniversary Gift, a lasting memorial, as an Award item, or as a BIG Welcome gift for a New Baby consider naming a star. You can even select a constellation perfectly suited to your loved one. 
FAQ
Q. Can I name a star as a gift for a birthday?
A.  Many stars are named as birthday gifts, especially as gifts for special birthdays! When you name a star you are giving a gift that lasts forever! 
Q. How are the stars named?
A. All of the star names are recorded in the next edition of Your Place in the Cosmos which is registered at the United States Copyright Office. This series of catalogs is the only permanent, published catalog of named stars in the world. 
Q. Can I name a star in the Zodiac Sign?
A.  Yes, you can select any of the 88 constellations, including the zodiac sign associated with the date of birth.