75th Birthday Gift Ideas: Celebrate Their Milestone with an Unforgettable Present!
Modified: July 1, 2023     Author: International Star Registry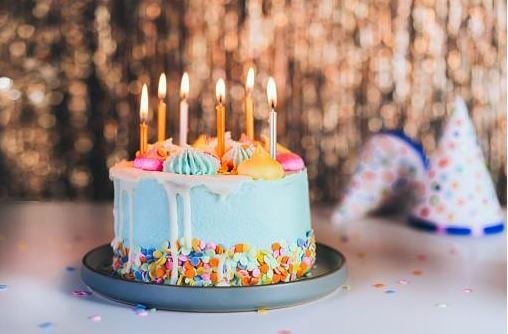 With someone special's 75th birthday coming up, you might struggle to find the perfect gift. What do you get for a grandparent, parent, or mentor who seems to have it all? How can you show your love and appreciation in an unforgettable way? Star naming, paired with a unique silver star ornament, a handwritten calligraphic certificate, or photographic sky image provide an exciting way to celebrate. A star is forever, making them the perfect gift cherished by generations to come as a reminder of how much you care.
Star Naming as a Unique Gift Option
There is no gift more unique and memorable than naming a star for your special someone. By gifting a star with Star Registry, you are providing them with a celestial memory that they can look up to in the night sky whenever they want. Not only will they be able to see their star twinkle, but it also serves as a reminder of how much you care.  Naming a star is the perfect gift for any special occasion, especially when it comes to commemorating milestone birthdays like the 75th! Your loved one will be delighted to receive such an extraordinary gift that marks their incredible life accomplishments and celebrates their legacy for years to come. Giving the gift of star naming is an easy process. Once you decide on a package that suits your budget and needs, you can choose the area for your loved one's star in the night sky. Your package will also include a beautifully printed certificate with their name, date of birth, and the constellation, which makes for a stunning display. Star Registry even provides ongoing access to the Database, where you can look up your loved one's star and share its coordinates with friends and family.  Celebrate this amazing milestone birthday by giving a truly special gift that will last for years! With a name on a star, your loved one can have something that will always connect them to the night sky and remind them how much you care for them. Give a beautiful, meaningful 75th birthday gift this year with Star Registry!
Benefits Of Star Naming as a Gift for Milestone Birthdays
Star naming is an exceptional gift for any special occasion, especially a milestone birthday like the 75th. Not only is this present unusual and unforgettable, but it will also provide your loved one with a number of benefits that they can enjoy for years to come.  Firstly, star naming is a truly meaningful way to commemorate a momentous life event like their 75th birthday. Your recipient will be able to look up at the night sky and feel incredible joy knowing that they have a star named after them. It's also an excellent way to celebrate their legacy and recognize all of the wonderful contributions they have made throughout the years.  Additionally, star naming is a great way to connect your loved one with friends and family. The astronomy booklet that comes with the gift package makes for a fantastic conversation starter and provides an opportunity to share stories and memories about your recipient's impressive life. Star naming also gives you a unique chance to give something eternal, making the gift even more special.
Silver Star Ornament
This Silver Star Ornament brings some extra sparkle to their 75th birthday celebrations. This beautiful ornament is the perfect gift for anyone who loves the festive season, and it's sure to be a lasting reminder of one of life's most special milestones. Perfect for hanging on the family Christmas tree, this Silver Star Ornament is a wonderful gift that your loved one will treasure forever.
Photographic Sky Images
Are you looking for a truly special and unforgettable present to give your loved one on their 75th birthday? Consider giving them the gift of the stars with photographic sky images! This incredible gift will be sure to make this milestone event extra special. Photographic sky images are spectacular keepsakes that feature an image of the night sky, with a custom star map showing the exact location of the star you name. This makes for an amazing gift that is sure to be cherished for years to come.  Your 75th birthday recipient will love this unique and thoughtful gift. It's perfect for anyone who loves the night sky or just appreciates the beauty of nature. This meaningful gift is a great way to commemorate their special milestone birthday and remind them of how much they mean to you. If you're looking for something smaller than your 75th birthday recipient can keep close at all times, why not consider giving them a sterling silver jewelry piece with their Star Registry package? This delicate and beautiful presentation is a great way to send your best wishes. They come engraved to make the occasion truly special.
FAQ
Q. Are There Any Special 75th Birthday Gift Ideas?
A. Absolutely! There are many great gifts for any milestone event, especially for a 75th birthday. Whether you're looking for something to celebrate the occasion, something practical and useful, or a fun and memorable activity that your recipient can enjoy with friends and family, you can find something perfect. Some of our best suggestions include star naming with a unique silver star ornament and photographic sky images from International Star Registry.
Q. What Are Some Thoughtful Gifts for A 75th Birthday?
A. A great gift is always one of the best ways to show your love and appreciation on any special occasion – especially on a 75th birthday. Consider giving your loved one something that is both meaningful and practical, such as star naming with a beautiful silver star ornament. Alternatively, photographic sky images are also an excellent choice for a special and unique present as a gift that they can enjoy for years to come.
Final Words:
When it comes to celebrating a special milestone like a 75th birthday, you want the sentimental gift to be both meaningful and memorable. No matter what kind of present you choose, make sure it is thoughtful and will show your loved one how much they mean to you. For ultimate 75th birthday gifts, why not try something from Star Registry!