Perfect Gift Ideas for Her That Will Make Her Feel Loved and Appreciated
Modified: July 1, 2023     Author: International Star Registry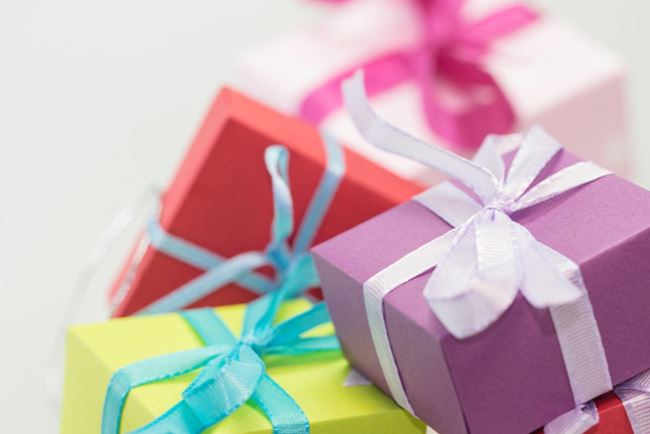 Have you ever wanted to give a truly one-of-a-kind gift that would make someone feel completely special? Star Naming, Handwritten Calligraphy, and Engraved Sterling Silver Jewelry are all unique gift ideas and meaningful gestures that can do just that.
By naming a star after her and gifting her with a piece of handcrafted jewelry, you can create lasting memories and show how much she means to you. Capture the stars in the night sky to make a great gift for her and let her know how much she lights up your world.
Name A Star
Let her know that she's your shining star by naming a special star after her! With the International Star Registry, you can name a real star in the night sky in honor of someone special. This truly unique gift is sure to make anyone feel loved and appreciated.
When you purchase one of the Star Naming options, you can choose from three different packages as great gifts: the Custom Star Kit, the Deluxe Star Kit, and the Ultimate Star Kit. The Custom Star Kit is unframed but includes all the necessary documents for your named star. You can choose the Deluxe or Ultimate Star Kits for a more special touch! The Custom package includes all of the documents as well as a framed certificate. The Ultimate Star Kit also includes a personalized star chart that is ready to be displayed, making it the perfect gift for any special occasion. No matter which package you choose, your recipient will appreciate how much thought and effort went into this truly unique gift!
Elegant Hand Calligraphy
The International Star Registry allows you to name a star and give it as the perfect gift. Adding hand calligraphy on the certificate makes it truly one-of-a-kind and extra special. Our professional calligraphers use a modified italic style for easy legibility and stylish flair! The star's name, dedication date, and telescopic coordinates will be lettered by hand on your International Star Registry certificate, making it an elegant and unique gift that she will surely appreciate.
Sterling Silver Necklace with Pendant
Additionally, you can pair your International Star Registry certificate with a stunning piece of engraved silver jewelry. Our jewelry pieces are crafted out of premium quality sterling silver that symbolizes the star in a beautiful way. Each piece is hand-crafted with care for an extra special touch. This is sure to be a gift she treasures forever!
Our sterling silver necklace with pendant is a beautiful reminder of a gift that will never be forgotten. The necklace features an engraved sterling silver pendant for an extra special touch. It's the perfect way to show her how much you care about her and make her feel loved and appreciated. The pendant is handcrafted from premium sterling silver and hangs on a delicate silver chain. The high-polish finish ensures that the necklace will keep its shine for a long time to come. It's the perfect way to say "I love you" elegantly and timelessly.
No matter what special occasion or holiday you celebrate, our sterling silver necklace is the perfect gift to show her how much she means to you. It's sure to make her feel loved and appreciated!
Picture The Star
Capture the beauty of a star you name with a special night sky map customized to include its exact coordinates. The perfect gift for a romantic evening, the night sky map will bring the love between two people to life or can be used as an inspiring way of expressing gratitude and appreciation.
With this thoughtful and unique gift, you can choose a star to be seen in the night sky. You'll receive a personalized certificate with the coordinates marked on it so she can easily find it. The International Star Registry® Photographic Sky Image is one of a kind and will surely make her feel special and loved.
FAQs
Q. How Long Will It Take To Receive My Order?
A. You can expect to receive your order within 5-10 business days of placing your order.
Q. Can I Add A Custom Message?
A. No, any custom messages will have to be added yourself after receiving the product.
Q. How Can I Be Sure That My Gift Will Arrive In Perfect Condition?
A. We take great pride in the quality of our products, and everything is packaged to ensure they arrive in perfect condition. If you have any concerns or questions, please don't hesitate to contact us by calling 800-282-3333.
Final Words:
Now that you have gone through this list of best gifts for women, there is no excuse for not finding a thoughtful gift for her. Whether it's a custom-named star, or engraved piece of silver jewelry, any of these gifts will make her feel appreciated and loved. If you are still unsure what to get her, why not pick out a few and give them all as a gift set?
You could also put it together yourself in a custom box or bag with some personalized messages written on it that you know she'll love. Don't forget the finishing touches either – no matter what the item, make sure to have it nicely gift-wrapped.
Whichever great gift you choose, make sure to select something to show how much you care. With so many great options out there, you can find the perfect item that she'll truly appreciate and remember for years to come. If you're still unsure, we recommend choosing something special from the Star Registry to show her you care!