Make This 70th Birthday Unforgettable: Great Gift Ideas!
Modified: October 5, 2023     Author: International Star Registry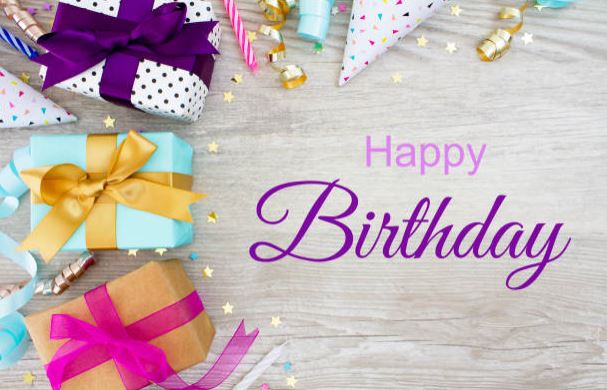 Do you know someone turning seventy, and you're looking for the perfect birthday gift to make it a truly special occasion? How about naming a star after your loved one? Star Naming is an incredible option that has recently become popular. With our imaginative 70th birthday gifts, you can give their milestone day lasting memories that will be cherished forever.
The Importance of Celebrating Milestones in Life
For the 70-year-old birthday honoree, their milestone birthday should be celebrated with family and friends. This momentous occasion is a great time to express gratitude and appreciation for their life and their amazing journey. Although buying a traditional birthday gift is easy, the best way to mark this special day is to give something that reflects your love and care for them.  Stars carry tremendous significance in our lives. They are thought of as guiding lights, helping us navigate life and make sense of chaos. On the 70th birthday of a mom, dad, grandparent, or close friend, they deserve an exceptional gift that celebrates this milestone occasion and honors their immense influence over your life thus far. From personalized gifts to thoughtful ideas, there are many ways to make his or her 70th birthday one they will never forget. Consider these unique and meaningful ideas if you are looking for the perfect gift.
Star Naming as a Special Gift Option
Naming a star is the perfect way to make this 70th birthday unforgettable for the birthday boy or girl. With International Star Registry, your special someone can have their own star with a personalized name chosen by you in an official catalogue and a certificate mailed straight to them! Your family members can join in on the fun and help make your loved one's 70th birthday extra special by contributing to a star-naming package. This is an excellent gift idea for milestone birthdays such as the 70th and a wonderful way for you to show someone how much they mean to you on their special day.  You can choose a star package that includes various items, such as the International Star Registry Certificate and other memorable mementos. You can also add handwritten calligraphy to be on the certificate – this will ensure your special someone knows how much you care. The birthday boy or girl will surely be delighted with a star-naming package! Not only is it a thoughtful gift, but it's also very meaningful and makes for an out-of-this-world experience. Plus, the certificate can be framed and hung as a unique conversation starter in any room.
Frame Styles
Black Frame Style makes a great addition to any star-naming certificate and is perfect for creating a more modern look. The sleek black metal frame is complimented with a rich black "suede" matboard, making it an attractive display for the personalized certificate. This frame style will make your 70th birthday gift stand out; remember, you can always get creative by adding art supplies or other items to the package for a truly unique gift.
Our Gold Frame Style is a timeless and sophisticated choice, perfect for taking your star-naming package to the next level.  It is our most timeless framing option and looks especially attractive when paired with the velvety eggplant mat board, selected to bring out the colors in the certificate and the striking gold frame. This style of framing will ensure your special someone's 70th birthday gift is truly memorable.
Engraved Sterling Silver Jewelry
For the special person in your life, consider giving them an exquisite, engraved sterling silver jewelry piece! Whether it's a personalized Tiffany-style bracelet or another type of sterling silver necklace, it's sure to be a perfect gift that they will treasure. Not only is this a thoughtful and meaningful gift idea, but it's also a great way to make any special occasion sparkle. The Star Registry offers engraved sterling silver jewelry, from classic and timeless pieces to more modern designs. Choose from an array of styles to make your perfect piece of personalized jewelry. Whether you're looking for a romantic way to express yourself or just want something special for the person in your life, our selection of sterling silver jewelry has something perfect for any birthday party/occasion.  The experienced and knowledgeable team can help you find the right piece of engraved sterling silver jewelry to express your feelings and make a lasting impression. The engraving experts will ensure that each piece is crafted with meticulous attention to detail, using only the highest quality materials and craftsmanship available. And with a fast turnaround time, you can be sure that your great gift will arrive in no time at all.
Hand Lettered Calligraphy
Hand Lettered Calligraphy can add a sense of elegance, uniqueness, and timelessness to your Star Registry certificate. Experienced calligraphers work diligently to create beautiful scripts that are tailored to each recipient. Our talented artists will create the perfect look for you. Each piece is carefully crafted with attention to detail and precision so that it is a lasting keepsake. Everything is taken into consideration for creating a one-of-a-kind work of art that you can treasure forever. You will make a lasting impression when you add Hand Lettered Calligraphy to your Star Registry certificate. It is a timeless way to honor someone special and adds a personal touch that will be treasured for years to come.
Final Words:
A 70th birthday is an incredibly special milestone, so ensure you find the fun gift idea to commemorate this unforgettable moment! No matter what personalized gift you choose for the special 70-year-old in your life, be sure to make it meaningful and memorable. It doesn't have to be expensive or extravagantly luxurious, but rather something that will bring them joy as they enter their 8th decade of life. Whether it's a personalized present or something more practical, make it a wonderful gift that will bring them comfort and happiness and make them feel loved.  We hope these ideas have given you some inspiration for the perfect gift idea for your upcoming celebration. Make sure to take the time to show your loved one how much you care on their special day and make it an unforgettable 70th birthday by naming a star with Star Registry!
FAQ
Q. How Do I Name a Star?
A. Naming a star with Star Registry is easy and simple! All you need to do is select the star package of your choice, enter the personal information of your loved one (or yourself), and confirm your purchase. Your certificate will then be mailed to you with all the information and details included.
Q. Can I Add a Personal Message to My Star Registry Certificate?
A. No, the International Star Registry does not add personal messages to the certificate. However, you can always personalize it yourself to ensure your special someone knows how much they mean to you.