A Fabulous Gift Idea to Make Their 18th Birthday Unforgettable!
Modified: October 5, 2023     Author: International Star Registry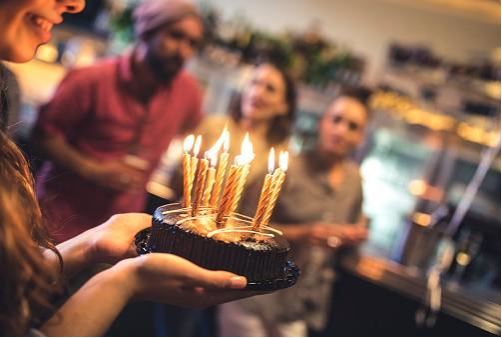 Have you ever wondered what the perfect gift is for an 18th birthday? This age milestone is such an incredible moment in someone's life that finding unique and meaningful birthday gifts is vital. Whether it be something small and personal or something big and flashy, there are so many ideas that can create that special memory! Turning 18 is a significant milestone in one's life; make this moment unforgettable by naming a star in honor of the birthday boy or girl! You can even upgrade your order by adding hand lettered calligraphy to your personalized Star certificate or purchase a photograph of the galaxies that includes the location of your star in the night sky. This is a beautiful reminder for your friends or family as they enter adulthood!
Why Does an 18th Birthday Require Special Gifts?
When it comes to celebrating a milestone in someone's life, finding the perfect gift can be a daunting task. Turning eighteen is an exciting, transformative event, in becoming a new adult, the birthday boy or girl wants a gift that symbolizes their new freedoms and independence. A thoughtful gift can make all the difference in making them feel special and appreciated. While birthdays are meant to be a time for celebration, choosing the perfect gift and making it special can prove challenging. There are so many options out there that it can be hard to find an idea that is meaningful, unique, and personal. Plus, you'll want the birthday girl or boy to feel extra loved on their special day. The good news is, with a bit of thought and effort, it's possible to uncover the perfect gift for an 18th birthday. Here are some ideas that will make the day unforgettable!
Naming a Star
For a truly memorable gift, consider buying a star package to name a star! Write your true love's name across the sky, and they will receive an elegant International Star Registry Certificate with the location of their star. This one-of-a-kind gift is sure to be cherished for years to come. Naming a star is not just a thoughtful gesture, but also a chance to produce memories that will last forever. This unique gift shows how much you care and value your special connection with your loved one. Not only will your special someone receive a beautiful certificate, but they can take pride in knowing that their star is permanently recorded with its coordinates and will always be in the night sky overhead. In addition to being an everlasting gift of admiration, naming a star is also an educational experience. Your 18-year-old loved one can learn about astronomy and have a deeper understanding and appreciation of the cosmos. With the telescopic coordinates, a star chart, and booklet on astronomy included in the package, it's an opportunity to explore our universe from the comfort of home. Naming a star is an exciting gift for any 18-year-old who wants to make their milestone birthday extra special. It's a way to show them how much they mean and that the sky is no longer the limit.
Customized Gift with Hand Lettered Calligraphy
A special 18th birthday gift need not be expensive. Make it an extra special one with a customized calligraphy piece to celebrate the day! Get an International Star Registry certificate with your recipient's name, the star location, and the special occasion date elegantly handwritten in calligraphy . It will be a beautiful piece to display for years to come and something to be treasured forever! Calligraphy is an ancient art form that involves writing letters and words in a decorative style. It has evolved over the centuries and can be used to create beautiful artwork, from handwritten pieces to hand-lettered signs and cards. Calligraphers carefully craft each letter with intricate details, lines, curves, swirls, and flourishes for a unique and captivating design. Having a message or name written in calligraphy is the perfect way to mark a special occasion like an 18th birthday. It is truly timeless, and the recipient will cherish it for many years to come. Make it extra memorable by adding calligraphy to the certificate and giving them a unique work of art that is all about them. This thoughtful and timeless gift will whisk your recipient away with its significance and beauty.
Exclusive Photographic Sky Image
A perfect 18th birthday gift for any stargazer is an exclusive Photographic Sky Image depicting the star's location in the night sky. This personalized and meaningful gift will surely bring joy to your loved one's special day. They will be able to admire their star's location depicted in the star constellation every time they look at their Photographic Sky Image, reminding them of your thoughtfulness and care. It's the perfect gift to commemorate their special day – a truly on-trend and timeless idea!
Find the Perfect Gift!
An 18th birthday is a milestone worth celebrating, and finding a gift-giving for that person can be daunting. However, with a little effort, it's possible to find something unique and meaningful. From naming a star to customized calligraphy or an exclusive Photographic Sky Image, there are many ways to make the day extra special and unforgettable. With these great gift ideas, your 18-year-old loved one will not doubt that you put thought, care and effort into their gift, and they will feel treasured forever! Make it an unforgettable 18th birthday when you name a star and add any of these special upgrades to your package.