Creative 80th Birthday Gift Ideas to Make Their Day Special
Modified: October 5, 2023     Author: International Star Registry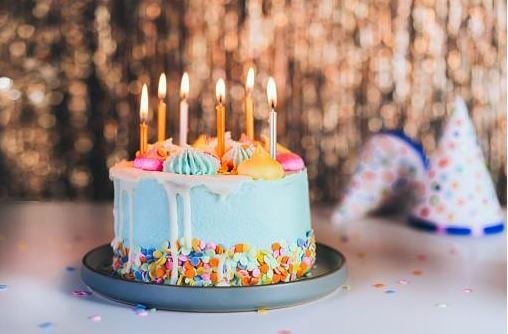 Do you know someone who will be turning 80 soon, and you're at a loss for what to give them as a special birthday surprise? Let your imagination soar and consider one of these unique 80th birthday gift ideas that will show your loved one just how much they mean to you! Star naming , an experience like no other, allows you to officially apply the name of your choice to an actual star in the night sky. An accompanying silver star ornament could serve as a gorgeous keepsake, while a handwritten calligraphy certificate or photographic sky art print featuring the official star name would be equally special mementos. Whichever way you choose to commemorate this momentous milestone, there will surely be something beautiful and memorable about it.
Creative 80th Birthday Gift Ideas
Star Naming
When you name a star for your loved one, it's more than just a romantic gesture or meaningful memento – it's an unforgettable experience. With the star package from International Star Registry, you're giving them something they can keep forever – not just a star in the night sky, but their very own place in the cosmos! Your star will be permanently recorded and is guaranteed to remain unique.  For over forty years, millions of people around the world have chosen to honor their special someone with a star from International Star Registry. Celebrate birthdays, anniversaries, and other life milestones with a timeless gift that will always remind them how much they mean to you. Make every night a special occasion for your family and friends – name a star today!  Your star package from International Star Registry is more than just a physical gift – it's an incredible journey of discovery and exploration. Whether it's for the birthday boy or girl, consider taking your gift recipient down memory lane for a truly meaningful gift.
Choosing The Perfect Name for Your Star
Celebrating an 80th birthday is a milestone event and deserves to be honored with thoughtful gifts that commemorate this special day. If you're looking for a unique gift idea for your loved one, why not consider naming a star after them? Naming a star is the perfect way to show someone how much you appreciate them, and it will be a reminder of your special bond for many years to come. Plus, it's an easy and affordable gift that you can purchase online in minutes.  Naming a star is one of the most creative 80th birthday gifts that you can give someone. It's also personal and meaningful since each star has its own unique name that the giver chooses. You can choose a name that's meaningful to you both or opt for something more traditional such as their first and last names. Whatever option you choose will be treasured forever as you look up at the night sky!
Silver Star Ornament
If you're looking for a special and thoughtful gift to celebrate an 80th birthday, then look no further than the Silver Star Ornament. This gorgeous ornament is engraved with the recipient's name ensuring the entire family will cherish it for years to come. Not only does this make a great keepsake item, but it also serves as a reminder of the special star that has been shining over the family for eternity.  For an 80th birthday, what better way is there to remind the birthday boy or girl about their life story and all the precious memories that have been made along the way? It's a perfect gift to help them reflect on their life and feel loved. It'll bring a smile to their face each time they hang it up!
Hand Calligraphy For a Star Registry Certificate
Celebrating an 80th birthday is a tremendous milestone. To add that extra touch of thoughtful care, you can give them something special by having their International Star Registry certificate professionally calligraphed with elegant handwriting!  Your loved one is sure to be amazed when they receive this unique gift personalized for them. Gifting a star with the name and coordinates of their star will be a tangible reminder of their special day. This is a perfect gift for those family members who appreciate beauty, style, and tradition. It's also a great way to honor their life story and remind them of their incredible journey.
Final Words:
When it comes to celebrating a milestone birthday, like an 80th, it's important to find the right gift that will make them feel special and cherished. Picking out the perfect present can be tricky; It's easy to want to go with something extravagant or expensive, but sometimes all they need is something meaningful. Whether you prefer practical or sentimental, creating something unique, or buying something special, there are many creative 80th birthday gift ideas out there to make their day one to remember. No matter your budget or the recipient's tastes, a thoughtful and meaningful gift from Star Registry will surely put a smile on their face!
FAQ
Q. What Is a Great Gift for an 80th Birthday?
A. A great gift for an 80th birthday is something that commemorates their special day and celebrates their life story. You can consider unique gifts like star naming, silver star ornaments, or hand calligraphy pieces to help them reflect on the wonderful memories they have made. You can choose from many thoughtful gifts to make your day special!
Q. Can You Add a Custom Message?
A. No, any custom messages you want to add to your Star Registry products will have to be added by yourself after purchase.