Unique and Special 21st Birthday Gift Ideas for Your One
Modified: July 1, 2023     Author: International Star Registry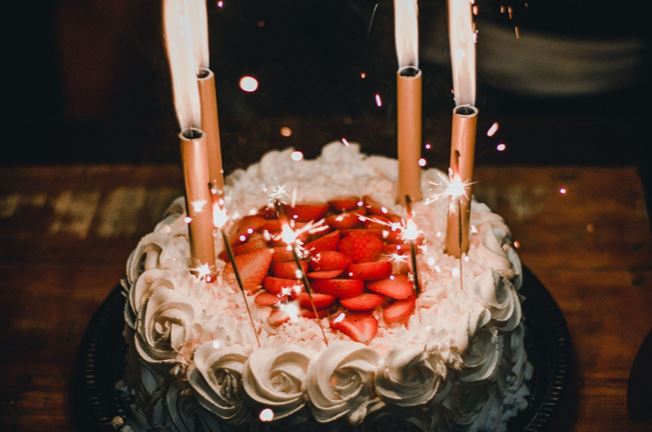 Trying to find a special 21st birthday gift for your loved one? Star naming is the perfect way to make them feel extra special on their special day. It involves naming a star after the celebrant, and they will receive a certificate of authentication proving their star exists in the night sky. Additionally, upgrading your certificate to include thoughtfully crafted personalized hand-written calligraphy or engraved sterling silver jewelry can be given to your loved one. Gifts such as jewelry are sure to be treasured for many years as perfect gifts and make great mementos of this milestone event to say happy 21st.
Historical Perspective On How Stars Were Viewed In Different Cultures
In many cultures, stars have been viewed as a symbol of hope, guidance, and protection. In ancient Greek culture, for example, the gods were thought to live among the stars in Olympus. The idea of heavenly bodies influencing our fate was also common in Indian mythology. Ancient Egyptians associated certain constellations with particular gods or goddesses and believed that these constellations affected the lives of people on Earth. In Chinese culture, it was believed that a person's destiny was determined by their "lucky stars." Today, stars are seen as more than just symbols of good luck – they are also associated with birthdays and special occasions like anniversaries and graduations. So what better way to show someone how special and unique they are than with a gift that celebrates their birthday and the stars? Here are some great and special 21st birthday gift ideas for your loved one that celebrate the stars:
Unique And Special 21st Birthday Gifts Ideas
Treat your loved one to the ultimate 21st birthday gift – a star naming kit! With the International Star Registry star naming kit, you can give your special birthday star their very own personalized star and a certificate to document it. This beautiful keepsake will be treasured for years to come and will make your loved one feel extra special on their milestone birthday. Show off your star's coordinates in style! Celebrate a special occasion, commemorate an event, or honor a loved one with our framed Star Registry package. Each kit is professionally presented and includes the necessary details to locate your star in the night sky. Get yours today and stand out from the rest! Enjoy a piece of the night sky in your home or office with our framed Star Registry packages. It's sure to be a conversation starter and make for an unforgettable gift! Show off your style and love of the stars today. This gift will check all the boxes and make your loved one's birthday extra special. Show them how much you care with a meaningful, practical gift that will always be remembered. Whether it's for their 21st or any other milestone birthday, this star naming kit will put a smile on their face and show them how much you care.
Personalized Hand-Written Calligraphy
For your loved one's 21st birthday, why not give them something unique and special to commemorate the milestone? A personalized hand-written calligraphy certificate from the International Star Registry is just the thing. Our professional calligraphers use a modified italic style for easy legibility and stylish flair! The star's name, dedication date, and telescopic coordinates will be lettered by hand on your International Star Registry certificate. This thoughtful gesture will make your loved one's 21st birthday truly special.
Engraved Sterling Silver Jewelry
An engraved sterling silver jewelry item is a perfect and timeless gift for your loved one's 21st birthday. This elegant gift will remind your loved one of the special milestone in their life; choose from a bracelet or necklace with their name engraved.
A tiffany-style bracelet is one of the all-time classic gifts, making a great 21st birthday gift. The sterling silver bracelet is created with set engravings, such as their name or initials and their birth date. In addition to being beautiful and timeless, your loved one can treasure this engraved jewelry item for years to come.
Consider a sterling silver necklace with an engraved pendant for unique and best gifts. Show your love and appreciation for your special someone by having their name or initials etched into the pendant. This is sure to be something that they will cherish forever.
FAQs
Q. How Does a 21-Year-Old Guy Benefit from Stars?
A. Many people believe that the stars can bring good luck, guidance, and protection, so a 21-year-old may feel comforted by having a birthday star in the sky. Additionally, star naming kits make great gifts to commemorate special occasions like birthdays.
Q. Can I Give Engraved Sterling Silver Jewelry?
A. Yes! Engraved sterling silver jewelry is a timeless and special way to show your loved one how much you care. You can engrave the jewelry item with its name, initials, or even star coordinates.
Q. Can I Name A Star In The Zodiac Sign?
A. Yes! You can name a star in your zodiac sign. The International Star Registry allows for every star to be named in any constellation, including those within the Zodiac signs. So don't worry about not being able to find the perfect star—we have all the constellations available for you to choose from.
Q. Am I Able to Add Custom Messages?
A. No, any custom messages will have to be added to a certificate after purchase by you. This is to ensure authenticity and a quality product for your loved one.
Final Words:
No matter how much thought and planning go into finding the perfect 21st birthday gift, what matters is that it comes from the heart. Your effort and thoughtfulness will touch your loved one no matter what you get them. A 21st birthday is an important milestone in life, so make sure to make it extra special with a unique and meaningful present. If you're looking for the ultimate present to make this 21st birthday stellar, then check out Star Registry today!