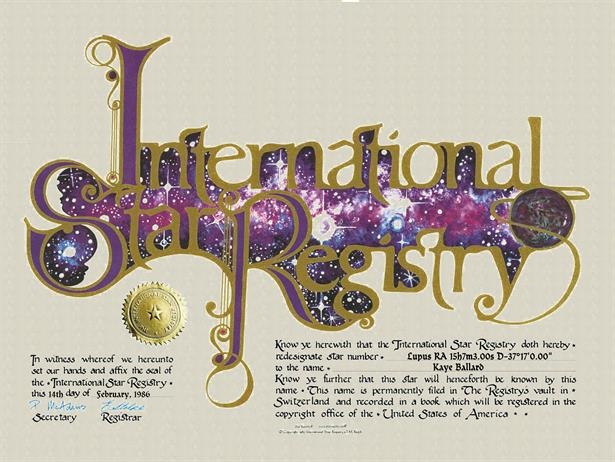 As we approach November 20, 2023, we have the honor and privilege of celebrating what would have been the 97th birthday of the legendary actress and comedian, Kaye Ballard. While Kaye may no longer be with us, her legacy continues to shine brightly, quite literally. Kaye Ballard, the beloved star of stage and screen, has a star named after her through International Star Registry, a fitting tribute to a remarkable woman whose career brought joy to countless audiences.
A Star-Studded Tribute
Kaye Ballard's contributions to the world of entertainment are nothing short of iconic. Born Catherine Gloria Balotta on November 20, 1925, in Cleveland, Ohio, she embarked on a journey that would make her a household name and endear her to fans around the world. Though she is no longer with us, her memory lives on, especially through International Star Registry, which immortalized her in the night sky with a star named in her honor.
Career Highlights
Kaye Ballard's career spanned several decades, and she made her mark in various facets of the entertainment industry. Here are some of the highlights of her remarkable career:
Broadway Star: Kaye's journey to stardom began on the Broadway stage, where she showcased her incredible talents in hit musicals like "The Golden Apple" and "Carnival!" Her powerful voice and charismatic stage presence captivated audiences and earned her a Tony Award nomination.

Television Sensation: Kaye transitioned seamlessly to television, where she became a beloved household name through appearances on shows like "The Perry Como Show" and "The Tonight Show Starring Johnny Carson." She also made a mark as a regular on "The Doris Day Show," where her comedic prowess shone brightly.

Film Appearances: Kaye's film career included memorable roles in movies like "The Girl Most Likely" and "Freaky Friday." Her natural comedic timing and versatility made her a sought-after actress in Hollywood.

Stand-Up Comedy: Kaye Ballard's stand-up comedy performances were legendary. Her ability to make people laugh with her quick wit and humorous observations endeared her to fans worldwide. She was a trailblazer for women in comedy and left an indelible mark on the industry.
A Star in the Sky
Kaye Ballard's star on the Hollywood Walk of Fame is a testament to her impact on the entertainment world, but her legacy extends even further. Through International Star Registry, Kaye now has a celestial body bearing her name in the vast expanse of the night sky. This star serves as a poignant reminder of the light she brought into the lives of so many through her talent, humor, and warmth.
Conclusion
As we celebrate what would have been Kaye Ballard's 97th birthday, we reflect on the incredible career and indomitable spirit of this remarkable actress and comedian. Her star, both on the Hollywood Walk of Fame and in the heavens above, will continue to shine brightly, reminding us of the joy she brought to the world through her work. Kaye Ballard may have left this earthly stage, but her legacy remains eternally illuminated, just like the star that bears her name. Happy birthday, Kaye Ballard, and thank you for a lifetime of laughter and entertainment that will forever live on in our hearts and in the cosmos.