Governor Rick Snyder: A Named Star in Hercules | International Star Registry
Modified: July 1, 2023     Author: International Star Registry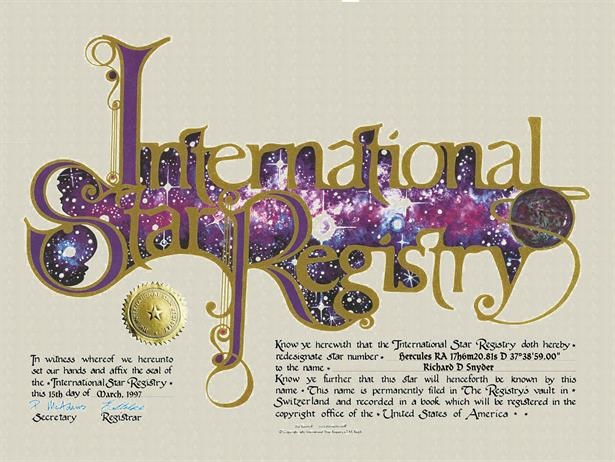 Richard D. Snyder, commonly known as Rick Snyder, is an American businessman, investor, and politician who served as the 48th governor of Michigan from 2011 to 2019. Snyder was born in Battle Creek, Michigan, on August 19, 1958, and grew up in the city of Midland. 
After graduating from the University of Michigan, Snyder began his career in business, holding various executive positions at companies such as Gateway, Inc., and Ardesta LLC. In 2010, Snyder entered the political arena, winning the Republican nomination for governor and ultimately winning the general election that same year. 
During his time in office, Snyder focused on creating jobs, streamlining government operations, and improving Michigan's business climate. He also made significant strides in addressing the Flint water crisis, which began in 2014 and affected thousands of residents in the city. 
Snyder's term as governor ended in 2019, and he returned to private life. However, during his time in office, Snyder was honored with a unique gift from the International Star Registry – a star named after him. The star, which was recorded in the listing on March 15, 1997, is located in the constellation Hercules at the following coordinates: RA 17h 6m 20.81s D 37° 38′ 59.00″. 
Hercules is a large constellation located in the northern hemisphere and is one of the oldest constellations in the night sky. In both astronomy and astrology, Hercules is associated with strength, courage, and heroism. In Greek mythology, Hercules was a powerful demigod known for his incredible strength and bravery. 
The International Star Registry is a company that allows individuals to name a star after themselves or someone they love. They offer various buy a star packages that include an official certificate of record, a star map, and other commemorative items. Naming a star after someone is a unique and memorable gift that can be used for any occasion, from birthdays to weddings to graduations. 
FAQ
Q. How can I name a star for a loved one?
A. You can name a star for a loved one by visiting the International Star Registry website at www.starregistry.com and following the "buy now" link to start your order!
Q. Where is Governor Snyder's star located?
A. Governor Snyder's star is located in the Hercules constellation. Hercules represents the Champion.
In conclusion, Rick Snyder's legacy as governor of Michigan will be remembered for years to come. His commitment to improving the state's economy and addressing issues like the Flint water crisis made a lasting impact on the people of Michigan. And while he may have left public office, his legacy lives on in the form of a star named after him. Naming a star after someone is a unique and memorable way to honor them, and it's a gift that can be used for any occasion. 
References: 
Rick Snyder. (2022, March 16). In Wikipedia. Retrieved March 30, 2023, from

https://en.wikipedia.org/wiki/Rick_Snyder

 

Hercules Constellation: Facts, Mythology, Stars, Location, Star Map. (n.d.). Constellation Guide. Retrieved March 30, 2023, from

https://www.constellation-guide.com/hercules-constellation/

 

Name a Star | Buy a Star Package | StarRegistry.com®. (n.d.). International Star Registry. Retrieved March 30, 2023, from

https://www.starregistry.com/