Buy a Star Package to Celebrate Graduation Milestones
Modified: October 5, 2023     Author: International Star Registry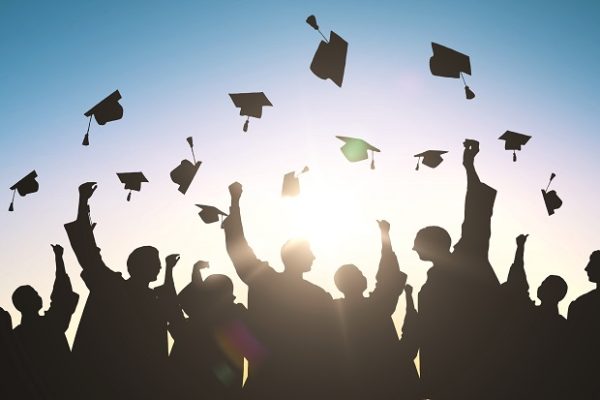 Name A Star For Your Out-Of-This-World Graduate 
From the time we were children we've been told to "reach for the stars." It was great advice then, and now it's a great gift idea. Show someone who has gone above and beyond that you recognize their exceptional effort and hard work!  Graduation day is a significant turning point in life, a result of years of hard work, dedication, and personal growth. It's a proud occasion that calls for an impressive gift, one that represents the magnitude of the achievement and the limitless potential of the future.  If you are celebrating a graduation, honor the "star" of the day. Name a real star in the sky and watch their face light up! It's not merely a graduation present, but an enduring testament to their achievement, as infinite and inspiring as the star itself.  When the graduation ceremony is over, when the diploma is framed, when the trophy or plaque has been put in the display case, your gift of  naming a star  will shine on. Your recipient can look at their star in the night sky as a beacon to guide their way.  
When you buy a star package to name a star you're giving your graduate a gift of cosmic proportions. Naming a star is not merely a memorable graduation present, but an honor that will shine forever.  The idea of naming a star blends the science of astronomy and personal nature of astrology. From an astronomical viewpoint, stars are the shimmering giants of the universe. Their beauty cutting through the darkness from hundreds of light years away, their light a testament to their longevity and power. When you name a star for a graduate, it symbolizes strength, perseverance, and the bright future that lies ahead for them.  In astrology, stars are looked at in a more personal way. They are viewed as guiding lights, impacting our personalities and destinies. By naming a star for a graduate, you're reminding them of their special place in grandeur of the cosmos, creating a celestial marker for their accomplishment.  
Picture your recent graduate, standing under the starlit expanse of the night sky, looking outward toward the star named in their honor. This it's a contemplative moment to recall their achievements, focus on their dreams of the future, and wonder what boundless opportunities that lie ahead.  Capture the spirit of this moment forever when you buy a star package to present a personalized gift that shines above all others. You will receive the same iconic, customized International Star Registry package that has been thrilling recipients worldwide since 1979!   Choose from a selection of elegant options. From a beautiful Ultimate Star Kit in recognition of a hard-earned doctorate degree, to graduation gifts for kindergarten, there are many choices and package upgrades available.   
  
Your recipient will join scores of dignitaries, World Leaders, heroes and celebrities who have stars named through International Star Registry. The new star name you choose will be permanently entered into the only published catalog of star names in the world, designed to last for generations. 10 volumes of our catalog Your Place in the Cosmos are already registered with the Copyright office of the United States of America.  If you are looking for customized gifts for him, college graduation gifts for her, it's an outstanding way to recognize any graduate. It's also a great way to recognize a retiring teacher, your company's salesperson of the year, your amazing coach or mentor, your deserving retiree, or your outstanding valedictorian. The unique gift of naming a star as a special recognition of achievement is an honor that lasts a lifetime!  
  
See all our packages and gift items Here.  
FAQ
Q. How do I name a star for a graduation?
A. Call our office at 800-282-3333 and our wonderful customer service staff will be happy to help you order a gift pack perfect for your honoree. You can also order online Here 
Q.
Why is this a unique gift for a star-student or graduate?
A. Stars have always been a symbol of achievement. When you buy a star package your student will receive an impressive parchment star certificate with the star name and the date of their grand achievement. They'll also receive a star chart with the star's location indicated. 
Q.
Can I buy a star gift for someone who lives far away?
A. Yes, even when the people closest to your heart are miles away, we all live under the same starry sky. Buy a star package to name a star and we can send your gift directly to them. Contact us and we will find a constellation that can be viewed from both locations.