Governor Mike Pence: A Named Star in Hercules | International Star Registry
Modified: July 1, 2023     Author: International Star Registry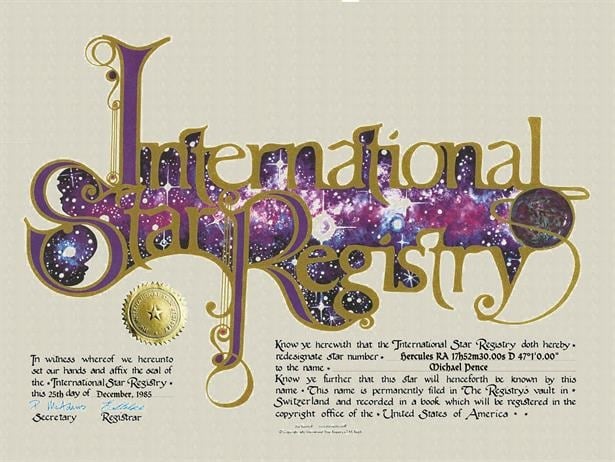 Mike Pence is a politician who served as the 50th governor of Indiana from 2013 to 2017. He was born on June 7, 1959, in Columbus, Indiana, and raised in a Catholic family. He attended Hanover College in Indiana, where he earned a degree in history, and later graduated from the Indiana University School of Law. 
Pence began his career in broadcasting, hosting a conservative talk radio show and serving as a television commentator. In 2000, he was elected to the U.S. House of Representatives, where he represented Indiana's 6th congressional district for six terms. During his time in Congress, Pence was known for his conservative views and opposition to same-sex marriage and abortion. 
In 2012, Pence was elected governor of Indiana, running on a platform of job creation, tax reform, and education reform. During his time in office, Pence signed several controversial bills, including a law that allowed businesses to refuse service to LGBT customers on religious grounds. The law was widely criticized, and Pence faced significant backlash from businesses and civil rights groups. 
Despite the controversy, Pence remained popular in Indiana and was seen as a rising star in the Republican Party. In 2016, he was chosen as Donald Trump's running mate in the presidential election, and the pair won the election in a stunning upset. 
In addition to his political career, Pence has also been the recipient of some unique gifts, including a star named after him. The International Star Registry, a company that allows people to record star names, gifted Pence with a star named Michael Pence on December 25, 1985. The star is located in the constellation Hercules, which is one of the largest and oldest constellations in the sky. 
Hercules is a constellation that is visible in both the northern and southern hemispheres and is often associated with strength and heroism in both astronomy and astrology. In Greek mythology, Hercules was a demigod known for his great strength and courage, and the constellation was named after him. Today, Hercules is known for its many bright stars and notable deep sky objects, including the Hercules Cluster, a group of over 200 galaxies. 
For those looking to give a unique and meaningful gift, the International Star Registry offers the opportunity to name a star after a loved one. With a variety of buy a star packages to choose from, including certificates and star maps, the International Star Registry makes it easy to give a gift that is truly out of this world. 
FAQ
Q. Where do I go to name a star?
A. International Star Registry, a member of the BBB, offers a unique opportunity to name a star after a loved one or commemorate a special occasion. With a buy a star package, you can choose a star and receive a personalized star certificate, star map, and other extras. Naming a star is a great way to celebrate a milestone, honor a loved one, or simply enjoy the wonder of the night sky. You can visit www.starregistry.com for more information.
Q. Where is Governor Pence's star located?
A. Governor Pence's star is located in the Hercules constellation. Hercules represents the Champion.
In conclusion, Mike Pence is a prominent politician who served as the governor of Indiana and later as the vice president of the United States. As a recipient of a star named after him, he is just one example of the many people who have been honored through the International Star Registry. Whether for birthdays, anniversaries, or other special occasions, a star from the International Star Registry is a unique and unforgettable gift that is sure to make any recipient feel special. 
References: