Paul Sorvino's Star Will Always Shine
Modified: July 1, 2023     Author: International Star Registry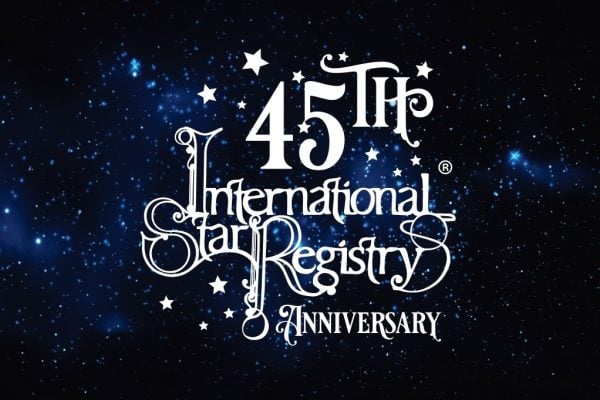 Pictured: Paul Sorvino Holding another International Star Registry Product, a My Sky Moment map of the night sky
Paul Anthony Sorvino, an American actor renowned for his compelling portrayals of authority figures, graced the entertainment world with his remarkable talent and captivating performances. Born on April 13, 1939, Sorvino's journey in the limelight spanned decades, leaving an indelible mark on the film and television industry. Sadly, the world lost this iconic actor on July 25, 2022, but his legacy continues to shine bright like a star, literally.
With a career filled with diverse roles, Paul Sorvino left an enduring impact on the silver screen. His unforgettable portrayal of Lucchese crime family caporegime Paulie Cicero in Martin Scorsese's 1990 masterpiece "Goodfellas" remains etched in the annals of cinema history. Likewise, his stint as NYPD Sergeant Phil Cerreta on the acclaimed TV series "Law & Order" garnered immense praise from audiences and critics alike.
Beyond crime bosses and law enforcement officers, Sorvino showcased his versatility by playing a range of father figures in various productions. Notably, he depicted Juliet's father in Baz Luhrmann's 1996 adaptation of "Romeo + Juliet," adding depth to the character and resonating with viewers on an emotional level. Moreover, his guest appearances as the father of Bruce Willis' character on "Moonlighting" and Jeff Garlin's character on "The Goldbergs" highlighted his ability to connect with audiences across different genres.
Throughout his illustrious career, Sorvino graced the big screen with supporting roles in notable films such as "A Touch of Class" (1973), "Reds" (1981), "The Rocketeer" (1991), "Nixon" (1995), where he portrayed Henry Kissinger, and "The Cooler" (2003). He proved his mettle in lead roles as well, with his compelling performance in "Bloodbrothers" (1978). Beyond drama, he showcased his comedic flair, brilliantly playing a bombastic Southern evangelist in Carl Reiner's "Oh, God!" (1977).
In recognition of his exceptional talent, Sorvino received a Tony Award nomination for Best Actor in the 1972 play "That Championship Season." His prowess on stage translated seamlessly to film and television adaptations, further solidifying his status as a versatile and esteemed actor.
Beyond the glitz and glamour of Hollywood, Sorvino's greatest accomplishment lay in his role as a loving father. He proudly fathered two talented actors, Mira Sorvino and Michael Sorvino, who followed in his footsteps and made their mark in the entertainment industry.
As a fitting tribute to his memory, a star was named in the cosmos on July 25, 2022, to honor the life and legacy of Paul Anthony Sorvino. The International Star Registry bestowed this celestial gift, officially recording the star's name as "Paul Anthony Sorvino." Nestled within the Cepheus constellation, the star's coordinates are precisely located at RA 23h 57m 26.06s and D 82° 20′ 30.76″.
Astronomy enthusiasts may wonder about the Cepheus constellation, an ancient pattern of stars visible from Earth's night sky. It is a circumpolar constellation, meaning it never sets below the horizon and remains visible throughout the year for observers in the northern hemisphere. The constellation derives its name from King Cepheus, a prominent figure in Greek mythology and the husband of Queen Cassiopeia. Often depicted as a king seated on his throne, Cepheus occupies a prominent position in the sky, adding to the allure of the star named in honor of Paul Sorvino.
The International Star Registry offers a unique and touching way to commemorate special occasions and milestones. Naming a star after a loved one is a heartfelt gesture, perfect for memorials, Father's Day, birthdays, or to celebrate life's cherished moments. It serves as a perpetual reminder of the bond shared with someone special, symbolizing their enduring presence in the cosmos.
For those seeking thoughtful and unforgettable 100th birthday gift ideas, the opportunity to name a star holds a place of distinction. The beauty of this celestial gift lies in its timelessness, transcending generations and preserving memories for all eternity.
If the star, "Paul Anthony Sorvino," falls within the zodiac sign of Leo, it aligns with the characteristics associated with this astrological sign. Leos are often known for their boldness, confidence, and leadership qualities. They exude warmth and charm, drawing people towards them like a beacon in the night sky.
In conclusion, Paul Sorvino's life and career have left an indelible mark on the entertainment world. His extraordinary talent and captivating performances earned him a place in the hearts of millions. Now, immortalized as a star in the cosmos, his legacy shines on forever, a testament to his enduring impact on the celestial stage.
FAQ
Q. Where is the Star named for Paul Sorvino?

A. Mr. Sorvino's star is located in the constellation Cepheus. Cepheus is a popular constellation for dad's, especially around Father's Day.
Q. What is the date on Mr. Sorvino's Certificate?

A. A fan contacted us to name a star for Paul Sorvino as a gift of remembrance in Summer 2022. The date on the certificate is July 25, 2022, the day he joined the stars.