Name a Star as a Meaningful Memorial Gift Idea 
Modified: October 5, 2023     Author: International Star Registry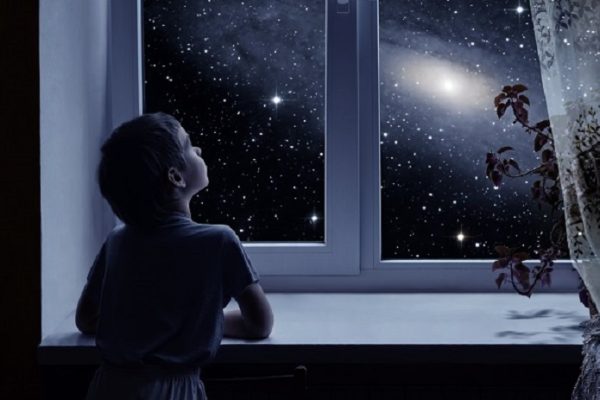 "Perhaps they are not stars, but rather openings in heaven where the love of our lost ones pours through and shines down upon us to let us know they are happy." -Inuit Proverb  
Some lives shine brightly, and the memory of that life deserves to live on for eternity. Let the stars be the witnesses to the love and light that touched our lives, for they will forever bear the name and legacy of those who shine brightly among the celestial wonders. Knowing that a star will always shine overhead as a marker of that bright life is comforting to thousands of families.  Naming a star is a thoughtful way to celebrate the life of someone dear to you. You can buy a star package to name a star as a bereavement gift in lieu of funeral flowers or a sympathy card. The star you dedicate will always shine overhead.   Knowing that there is a star in the heavens shining in the name of a loved one can be a comforting memorial gift during a time of sorrow. We are honored that so many families have found solace by dedicating a star as an extension of their celebration of life, with the understanding that this celestial marker will shine forever.  Each star is named only once and retains that name forever as a lasting legacy. 
"When he shall die, Take him and cut him out in little stars, And he will make the face of heaven so fine That all the world will be in love with night, And pay no worship to the garish sun."
– William Shakespeare 
Your gift package will include a beautiful International Star Registry certificate with the new name of the star. You will also receive a star chart with the star's location in the night sky indicated.  We also include a letter of memorial from the International Star Registry and a booklet about astronomy written by a professional astronomer. This booklet is written exclusively for our customers.  Naming a star is a beautiful way to immortalize a loved one's passion for astronomy or astrology. In the realm of astronomy, stars are the representation of the vast power of the universe that can never be created or destroyed. They return to the same place in the sky year after year as an eternal marker of a life well lived. When you name a star after a loved one who has died, it reminds us of their continued existence in our hearts and minds. When naming a star, you can select any of the 88 constellations, or International Star Registry will select an area of the sky viewable from your location. 
For many people, stars carry an intimate, spiritual significance from an astrological perspective. They are seen as stellar influences on our individual journeys and personalities. 12 of the constellations represent the signs of the horoscope. By naming a star in a loved one's zodiac sign, you are recognizing the uniqueness of their personality that may be equated with their sign.  The Star Will Always Be Shining Over Your Loved Ones 
When you buy a star package as a memorial gift, you don't just honor the deceased; you create a unique experience centered on remembrance and shared mourning. Picture a gathering of loved ones under a starlit sky, looking upward toward the star's location in the sky. They will always know the light of the departed will be shining. The simple act of stargazing becomes a collective moment of reflection, remembrance, and connection, offering comfort during the difficult journey of bereavement.  Each memorial star name is permanently recorded with its location in the book Your Place in the Cosmos which is registered in the Copyright office of the United States of America. Like the great books produced over the past centuries, every star named is permanently published in this Hard Cover book to stand the test of time as a historical record of your loved one's life.  Just as mankind has always looked to the stars, the star you name will be recorded in these heirloom volumes for future generations to remember and refer to. It's a sympathy gift that shines over your loved ones for eternity. Your Place in the Cosmos by International Star Registry is the only published listing of named stars in the world. 
"There are only two ways to live your life. One is as though nothing is a miracle. The other is as though everything is a miracle." – Albert Einstein 
When we lose someone dear, their light may fade from our sight, but the memory of their brilliance lives on in our hearts. Naming a star through the International Star Registry provides a lasting tribute, a luminous marker in the vastness of the cosmos, ensuring that their radiance will never be forgotten.   
FAQ
Q. How Can I name stars together in memory of a couple?   
A. Yes, we are frequently asked to find a star to name near a previously named star, or to name two or more stars together. We can mark up to 8 stars on the star chart. It's a beautiful reminder that these stars will shine together forever. Please call 800-282-3333 to order.  
Q. How Do I send a Memorial Gift to the Family?  
 A. Yes, we will be glad to send your package directly to the family. When you place the order, please include your name in the gift card information so they know the gift is from you. 
Q. Can I order
additional
duplicate star certificates for other family members?  
A. Yes, please order over the phone by calling 800-282-3333. You may order additional items including framed options and engraved items.