Name a Star for Dad on Father's Day
Modified: October 5, 2023     Author: International Star Registry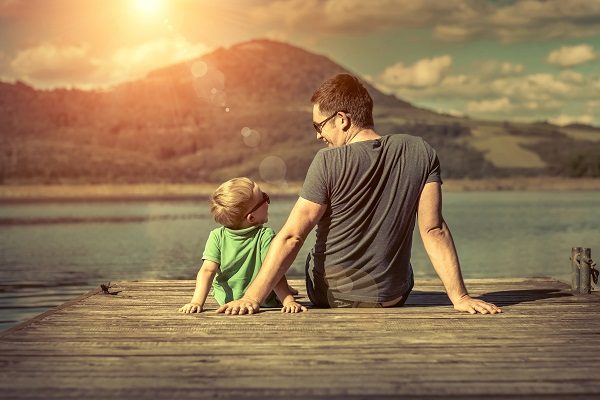 He was probably your first, and most important, role model. And he is probably the hardest person you know to buy a gift for. This year, show your dad that he is a star!  It's not easy to find a unique gift that dad won't pick up for himself at the hardware store. Imagine his surprise when you give him an amazing gift that will shine for eternity. Name a star after him! What a memorable way to say, "I love you dad".  Father's Day is a once-a-year holiday dedicated to honoring and celebrating the most important men in our lives, our dads. They are the guiding stars that light our paths, and the ones who unconditionally support and love us. Finding the perfect gift to show our appreciation for all they do can be a challenge. However, International Star Registry offers a unique and timeless way to express your love and gratitude by naming a star in their honor. 
A Special Gift for a Special Man 
Dads hold a special place in our hearts, and no two dads are alike. Whether they expressed their love through stories, hard work, or quality time spent together, they have left a lasting impact on our lives. It's not just limited to biological fathers. Some of the most impactful people in our lives are the men who have been like a dad to you. Perhaps your life was shaped by your grandfather, a favorite uncle, a dedicated coach, or an inspiring mentor. The gift of naming a star is a thoughtful way to acknowledge the invaluable role they play in shaping our lives. 
International Star Registry provides a wonderful opportunity to give an everlasting gift that tells anyone "You are my brightest star!" Name a star after your dad or any father figure in your life. The process is simple and meaningful. With your gift, you are honoring the special men in your life with a unique piece of the cosmos that will shine in their name for eternity.  Our dads love us through the good times and bad, and the lessons they share with us last a lifetime. This Father's Day, show the important men in your life that you haven't forgotten the love they gave. 
A Great Gift for New Dads Too 
Name a star for your son or son-in-law, the father of your children, or any man you admire embarking on the lifelong journey of fatherhood. Naming a star for fathers with children of their own becomes an even more special gesture. Imagine the pride on their faces as they receive a framed International Star Registry certificate showing the world that their star will always shine overhead. The star becomes a symbol of their legacy and the love they share with their family. 
A Happy Family – The Star Group Option 
In addition to naming a single star, International Star Registry offers the option to create a grouping of stars. You can name up to eight stars to shine together forever. The stars will all be marked together on your personalized star chart. Naming stars surrounding your dad's star with stars named for his loved ones makes the gift even more heartwarming and meaningful. You can call customer service to help you with this special custom charting at 800-282-3333. 
Photographic Sky Image 
To add a personal touch to the gift, consider including a Photographic Sky Image in the star package. Created exclusively for International Star Registry customers, the star's location will be indicated and circled on a stunning 12" x 16" photographic image. This unique feature captures a stunning view of the night sky and makes for a captivating wall art piece that your dad will cherish. 
The Out-of-This-World Gift for Dad 
This Father's Day, make your dad feel truly special and appreciated by naming a star for him through International Star Registry. Celebrate the unique bond you share with him and immortalize his legacy in the cosmos. A named star is an extraordinary gift that will shine forever, just like the love between a father and his child.  Give Dad the gift that will leave a lasting impression and show him that he truly is a star in your life. Name a star for Dad and it will shine forever. 
FAQ
Q. Can I name a star for my parents together?
A. Yes, you can name choose a name up to 35 character spaces that includes both of their names, or you can name two separate stars for them and we will group them together. Please call our helpful customer service staff at 800-282-3333 for assistance with custom charting. 
Q.
How do I get a Star Registry Certificate?
A. Every star package includes a 12″ x 16″ International Star Registry Certificate personalized with the name. Your package will also include a chart with the star's location indicated and circled, and a booklet about astronomy. 
Q.
Can I name a star for my father who is deceased?
A. There are few gifts as timeless and heartfelt as naming a star. Thousands of people have used International Star Registry honoring the memory of their deceased Father on Father's Day.