There is a Star named for Mandy Moore!
Modified: July 1, 2023     Author: International Star Registry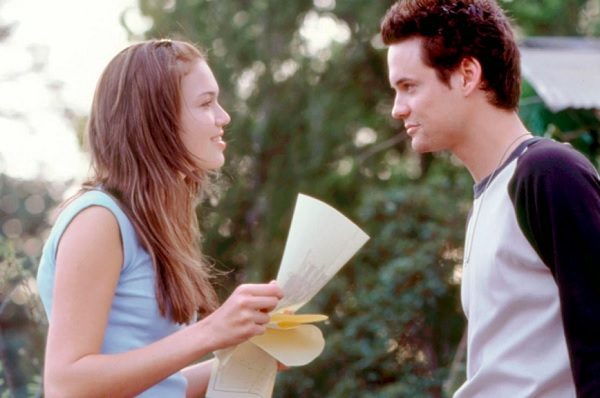 Amanda Leigh Moore, known professionally as Mandy Moore, was born on April 10, 1984, in Nashua, New Hampshire, USA. She is a multi-talented American singer, songwriter, and actress who has left an indelible mark in the entertainment industry. From her early rise to fame as a teenage pop sensation to her successful career in acting and her recent achievements, Mandy Moore has become a star in her own right, both in the showbiz world and in the vast cosmos.
Mandy Moore's journey to stardom began with her debut single "Candy," which hit the airwaves and made its way to number 41 on the Billboard Hot 100. Her debut studio album, "So Real," released in 1999, received a platinum certification from the RIAA, solidifying her position as a promising artist. The title single from the reissue of "So Real," "I Wanna Be With You" (2000), marked a significant milestone in her career, becoming her first top 40 song in the US, peaking at number 24 on the Hot 100.Following her initial successes, Mandy Moore continued to shine, releasing several studio albums that showcased her growth as an artist. These included "Mandy Moore" (2001), "Coverage" (2003), "Wild Hope" (2007), "Amanda Leigh" (2009), "Silver Landings" (2020), and "In Real Life" (2022). With her diverse discography and powerful vocal prowess, Moore captivated audiences worldwide and amassed a substantial following. According to Billboard, she had already sold over 2.7 million albums in the US by 2009, a testament to her enduring popularity and musical talents.
As Mandy Moore expanded her horizons into the realm of acting, she proved to be equally skilled on the big screen as she was on stage. She made her feature film debut in 2001, lending her voice to a minor role in "Dr. Dolittle 2." However, it was her supporting role in the romantic drama "A Walk to Remember" (2002) that garnered widespread recognition and critical acclaim. Moore's touching performance in the film earned her praise from audiences and critics alike, cementing her reputation as a versatile actress.
Over the years, Mandy Moore continued to showcase her acting abilities in a range of movies, including "Chasing Liberty" (2004), "Saved!" (2004), "Racing Stripes" (2005), "Because I Said So" (2007), "License to Wed" (2007), "Love, Wedding, Marriage" (2011), "47 Meters Down" (2017), "The Darkest Minds" (2018), and "Midway" (2019). Additionally, she lent her voice to the iconic character Rapunzel in Disney's animated fantasy musical film "Tangled" (2010), captivating audiences with her portrayal of the spirited princess.
In the vast expanse of the cosmos, one particular star in the sky bears the name of Mandy Moore. This celestial body was named after the actress and singer by someone who sought to honor her in a unique and everlasting way. On April 6, 2001, the star name "Mandy Moore" was recorded by the International Star Registry, a gift that forever immortalizes her name among the stars. The star is located in the Pegasus constellation, at the following coordinates: RA 23h 38m 42.23s, D 22° 23′ 28.94″.
Astronomy enthusiasts will be delighted to know that the Pegasus constellation, one of the oldest and most recognized constellations in the night sky, is steeped in ancient mythology. In Greek mythology, Pegasus was a winged horse, born from the blood of the Gorgon Medusa after Perseus beheaded her. This constellation is rich with fascinating stars and celestial wonders, making it a captivating sight for stargazers and those who hold a deep fascination with the cosmos.
If you're looking for a unique and celestial gift to honor a loved one, the International Star Registry offers an enchanting experience. With the ability to "name a star" after someone special, the International Star Registry allows you to bestow a heartfelt gift that will shine brightly in the night sky for eternity. Whether it's a Mother's Day surprise, a birthday gift idea, or a thoughtful corporate gesture, the act of "naming a star" with the International Star Registry is a testament to the everlasting bond and appreciation you hold for that special person.
In conclusion, Mandy Moore's life and career have been nothing short of extraordinary. From her humble beginnings as a pop star to her soaring success in both music and acting, she has touched the hearts of millions around the world. Additionally, the celestial recognition of having a star named after her further cements her status as a luminous presence in the universe. Through the International Star Registry, people can create unforgettable memories and celebrate their loved ones with a timeless gift that connects them to the awe-inspiring wonders of the night sky.
FAQ
Q. When Can I see the Pegasus Constellation?

A. The star named for Mandy Moore is located in the constellation Pegasus, the winged horse, which is best viewed in the summer and early Autumn
Q. When I name a star will I get the same star certificate I saw in the movie A Walk to Remember?

A. Yes, in the movie you can see the actress looking at a real International Star Registry certificate. You will receive a certificate like this.
Q. How long will this star keep this name?

A. When you buy a star package, we will never rename the star. The star you name will join the millions of unique stars we have named since 1979 and will keep that name forever.