Name a Star for Employee and Corporate Gifts
Modified: October 5, 2023     Author: International Star Registry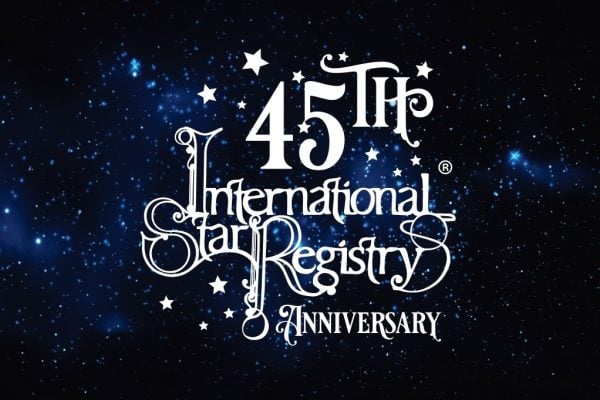 Take advantage of our decades of experience working with businesses around the world. We are happy to help you with a program designed to make your business SHINE!  We can work with your company to set up an account and design a program that will meet your budget. Give a personalized gift package to your customers, contest winners, or valued employees.  We have a solution for any company looking to name 20 stars, or 20,000 stars! With our experience and flexibility, your company gift will be stellar!  Hundreds of companies have standing accounts. We can take individual orders or ship gift packages to your employees and clients throughout the year.  We also have decades of experience arranging large customized international promotions. Create your own branded star certificate or give the iconic International Star Registry certificate that is known around the world.
International Star Registry has had the honor of working with some of the most well-known companies in the world. Some of the Super-Star organizations we have worked with include:
AstraZeneca, Cancer Care, Capitol One, Carnation, Children's Cancer Association, Dave & Buster's, DeVry University, Duke University Medical Center, Embassy Suites, GlaxoSmithKline (formerly Smithkline Beecham), Heineken, Heisman Trophy Committee, Jack in the Box, LaPrairie, Leo Burnett, Lockheed Martin, Make-A-Wish, Maxwell House, Motley Fool, Nestlé, Ogilvy Mather, PBS, Petsmart, Philip Morris Japan, Repetto, Ritz Carlton, Rolling Stone Magazine, Rolls Royce Dubai, Seven-Up, Sony Picture,s Sprint, St. Lukes Hospital, Star Magazine, Starlight Children's Foundation, Swatch, Tasco, US Cellular, Walt Disney, Warner Bros., Weight Watchers, Zoya, and HUNDREDS of others, large and small.
If you are looking to create a customized international promotion, let us work with you to create a customized package. We can assist you with an out-of-this-world customer appreciation, employee recognition, or gift program that outshines the rest. We will work with you to find the package and fulfillment requirements best suited to your taste and budget!
FAQ
Q. Are you looking to create an employee incentive program?
A. What better way to encourage your employees to "Reach for the Stars". Hundreds of firms have named stars for their shining star employees as a reward for a job well done.
Q. Are you looking for a memorable company gift?
A. If you are looking to name 20 stars or 20,000 stars for a gifting event we can help. We can work with you to create a unique gift program everyone will love.
Q. Are you planning an Out-Of-This-World Promotion that will get your company noticed?
A. We have been fortunate to work with some of the largest and most innovative companies in the world. Together we have been instrumental in creating unique and highly visible promotions.
Q. Are you an HR professional looking for an alternative to sending company flowers for babies, memorials, and weddings?
A. Naming a star makes a perfect gift your employees and their families will appreciate. Set up an account to make naming a star your "go-to" unique gift. It's perfect for weddings, baby gifts, birthdays, retirements, and bereavement.
Q. Do you think naming a real star in the night sky is the special gift you've been looking for?
A. Email us at [email protected] or call our office directly at (800)282-3333. We look forward to speaking with you.