Betty White: A Shining Star in Hollywood's Constellation
Modified: July 1, 2023     Author: International Star Registry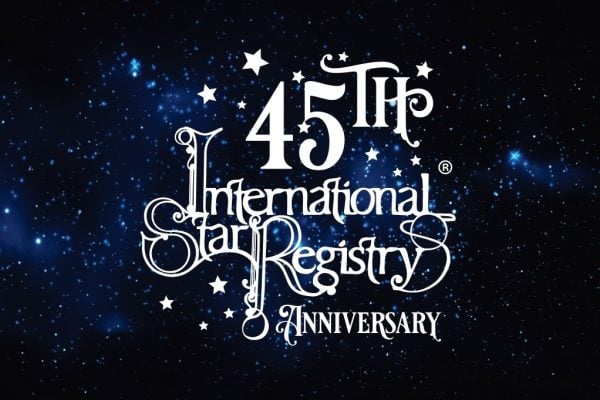 Betty Marion White (January 17, 1922 – December 31, 2021) was an iconic American actress and comedian whose brilliance illuminated the entertainment world for seven remarkable decades. A trailblazer of early television, her multifaceted career encompassed sitcoms, sketch comedy, and game shows, leaving an indelible mark on the industry. With her unparalleled talent and infectious charm, Betty White carved a legacy that continues to shine brightly in the hearts of millions.  Betty White's journey began in the golden era of television, where she embarked on a path that would forever change the landscape of entertainment. During this time, she produced and starred in the groundbreaking series "Life with Elizabeth" (1953–1955), cementing her place as the first woman to produce a sitcom. This achievement marked the beginning of her pioneering spirit and willingness to break barriers in a male-dominated industry.  Transitioning from radio to television, Betty White became a beloved fixture on numerous American game shows, including "Password," "Match Game," "Tattletales," "To Tell the Truth," "The Hollywood Squares," and "The $25,000 Pyramid." Her witty and charismatic presence earned her the title of "the first lady of game shows," an honor she proudly bore. In 1983, Betty White's groundbreaking career reached another milestone as she became the first woman to be bestowed with the Daytime Emmy Award for Outstanding Game Show Host, a recognition that spoke volumes of her enduring appeal and entertainment prowess. 
Betty White's talent extended far beyond the confines of game shows. She graced the screens with guest and recurring appearances on iconic shows like "The Carol Burnett Show," "The Bold and the Beautiful," and "Boston Legal." However, her most notable roles resonated deeply with audiences, as she portrayed unforgettable characters like Sue Ann Nivens on the CBS sitcom "The Mary Tyler Moore Show" (1973–1977), Rose Nylund on the NBC sitcom "The Golden Girls" (1985–1992), and Elka Ostrovsky on the TV Land sitcom "Hot in Cleveland" (2010–2015). These roles showcased her versatility and garnered her a special place in the hearts of viewers across generations.  Betty White's brilliance extended to the silver screen as well. In 2009, she experienced a late-career resurgence with her role in the romantic comedy film "The Proposal," captivating audiences anew with her endearing charm. The following year, she made a memorable appearance as the host of "Saturday Night Live," a performance that earned her the prestigious Primetime Emmy Award for Outstanding Guest Actress in a Comedy Series. Her achievements were celebrated in the poignant 2018 documentary "Betty White: First Lady of Television," which provided an intimate look into her extraordinary life and career.  With unparalleled dedication to her craft, Betty White earned the Guinness World Record for the longest TV career by a female entertainer, an honor bestowed upon her in both 2014 and 2018. Her exceptional contributions garnered her numerous accolades, including seven Emmy Awards, three Screen Actors Guild Awards, and even a Grammy Award. A shining star on the Hollywood Walk of Fame and an inductee into the Television Hall of Fame in 1995, Betty White's influence reverberated throughout the industry. 
In a touching tribute to Betty White's enduring legacy, someone named a star in her honor on February 14, 2005, as a gift from the International Star Registry. This star, christened "Betty White," finds its celestial home in the Andromeda constellation, at coordinates Andromeda RA 1h 6m 54.56s D 35° 50′ 38.95″. The significance of this gesture lies in its representation of Betty White's timeless brilliance, much like the stars that continue to twinkle in the night sky.  Astronomy enthusiasts will appreciate that the Andromeda constellation, home to the star named after Betty White, is one of the most prominent and recognized patterns in the northern hemisphere's night sky. This celestial grouping holds a rich history and mythology, often associated with the mythological princess Andromeda who was chained to a rock as an offering to a sea monster but ultimately saved by the hero Perseus. 
The International Star Registry offers a unique and heartfelt way to commemorate loved ones or celebrate special occasions. Naming a star is not merely an act of designating a point of light in the sky; it's a symbol of a person's enduring presence and the memories that continue to shine brightly. Whether it's Mother's Day, Father's Day, Valentine's Day, or any other special occasion, the gift of naming a star from the International Star Registry is a truly memorable way to honor and celebrate those who hold a special place in our hearts.  In memoriam of Betty White's extraordinary life and unparalleled contributions, the star that bears her name will forever adorn the vast cosmic canvas, a testament to her timeless brilliance and everlasting legacy. 
References: