The Best Valentine's Day Gift: Romance is Sweet When You Name a Star
Modified: July 1, 2023     Author: International Star Registry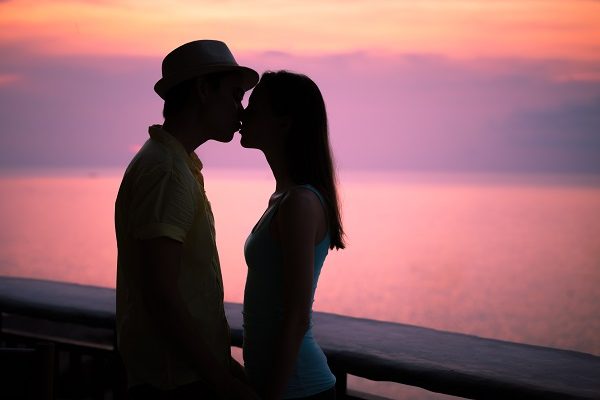 Yours is the light by which my spirit's born: – you are my sun, my moon, and all my stars.- E.E. Cummings  
Valentine's Day is your yearly reminder to express your love and affection for someone who holds a special place in your heart. This year, embrace your inner "Cupid". Take your gift-giving to the next level and give your sweetheart a gift that is truly out-of-this-world?  Do you wish you could give your true love the stars in the sky this Valentine's Day? Few gifts will make your sweetheart swoon like knowing a twinkling star in the heavens has been named for them. It's the most romantic gift in the Universe!  Naming a star is a stellar change from your yearly Valentine's Day Card, bouquet of flowers, or a heart shaped box of candy. It's a personalized Valentine's Day gift that will last forever. 
Dazzle your husband or wife, your girlfriend or boyfriend, or even your kids this year. Imagine the look on their face when they find out that a shining star in the celestial heavens bears their name! It's a breathtaking and heartfelt gesture that will warm their heart for a lifetime. Naming a star for your sweetheart is a stellar expression of your love. 
The Magic of Naming a Star:  
When you buy a star package, you are giving an extraordinary and everlasting symbol of your love. It's like etching your true love's name across the vast expanse of the universe as an unparalleled and heartfelt token of affection.  
Imagine the magical moment of sitting under the starry night sky with your beloved. The evening is perfect, and love is in the air. You hand them the most extraordinary gift in the galaxy, telling them a star has been named forever in their honor.  They'll open their package to find the same beautiful International Star Registry certificate that has been featured in romantic movies like A Walk to Remember and on television, personalized in their name. It's a unique and meaningful way to let them know that, in your eyes, they shine above all others. Name a star and share a moment that will always be remembered. 
Personalized Packages for Your Valentine:   
Every star package includes a stunning International Star Registry parchment certificate personalized with your Valentine's name and the location of their dedicated star in the cosmos.  
This 12" x 16" parchment certificate is a work of art. 
They'll also receive a customized star chart with the new star name, the precise telescopic coordinates, and the location of the star indicated. Every package also includes an informative booklet about astronomy written exclusively for International Star Registry customers by a professional astronomer. 
Customize your Valentine's Day Package:  
International Star Registry offers elegant framing options. When you order your star gift professionally framed, your certificate arrives ready to display. Our frame shop provider has over 30 years of experience making every International Star Registry package shine! 
Other personalization options add an extra touch of thoughtfulness to your gift. Choose hand lettered calligraphy for an artistic touch. There is also a unique Photographic Sky Image available with the location of the star indicated and circled.  Don't forget to look at unique "Silver Star" ornament or custom engraved Sterling Silver Jewelry to create a uniquely romantic package that reflects your partner's style and taste.  
Since its establishment in 1979, International Star Registry has been a pioneer in allowing star-crossed lovers worldwide to name a star, making it the ultimate unique gift idea. The World-Famous International Star Registry certificate, displayed proudly in homes worldwide, including those of celebrities and royalty, symbolizes the timeless tradition and elegance of this extraordinary gift.  
Embrace Tradition and Elegance:  
Your Star in "Your Place in the Cosmos":  
When you buy a star package, the star you name will be included in the book "Your Place in the Cosmos," the only permanently published catalog of star names in the world. This adds an even deeper sense of significance to the gift, knowing that your loved one's star will forever be acknowledged and immortalized in the annals of the cosmos. Every volume of this astronomical catalog of the stars is copyrighted with in the United States Copyright Office.  
Your Valentine's Passions 
Astronomy, the scientific study of celestial bodies, has captivated humanity for centuries. The vastness of the universe and the twinkling stars have always sparked a sense of wonder and curiosity. By naming a star and exploring the night sky, your loved one becomes part of this cosmic fascination and connects with the mysteries of the universe.  Astrology, the belief that celestial bodies' positions can influence human life and personality, is a favorite connection many people make with the stars. Incorporating astrology into the gift of naming a star allows you to choose your sweetheart's zodiac sign, creating a more personalized and meaningful experience.  Travelers, athletes, and outdoors aficionados will always have their star shining over them, no need to pack your special gift. When they can look into the night sky it will always be there, like a lucky star on their shoulder. 
Writers, musicians, and artists have been moved for millennia by the beauty of the stars to create great works of beauty and imagination. From Van Gogh to Shakespeare, the works are endless.  Imagine knowing you have a little place up there in the cosmos! 
An Enduring Symbol of Love 
This Valentine's Day, let your love reach to the stars with a gift that is as unique and remarkable as your sweetheart. Before you choose a Valentine's Day card or pick up a dozen roses, consider giving an exquisite name a star gift package from International Star Registry. Witness the wonder and joy in your partner's eyes as they receive the gift of a lifetime – a perfect shining star in the heavens bearing their name. It's a symbol of the eternal light they bring into your life.  
Make this Valentine's Day a celestial celebration of love and create memories that will shine brightly in your hearts forever.   
You are, I think, an evening star, the fairest of all the stars. – Sappho  
FAQ
 Q.
Can I really name a star for Valentine's Day?
A. Yes, it is one of the most popular occasions for naming a star. Can you imagine anything else as romantic? 
Q.
Can I name a star for my sweetheart and another one for me? 
A. Yes, you can name two stars and we will be glad to chart them together for you. They will be marked on one another's chart. 
Q.
Can I name a star for two people?
A. Yes, you have up to 35 character spaces for the name. Be creative. You can name the star anything from "John and Mary Smith" to "Peter and Penelope's Planet!"