Hugh Marston Hefner (April 9, 1926 - September 27, 2017) Has a Star Named
Modified: July 1, 2023     Author: International Star Registry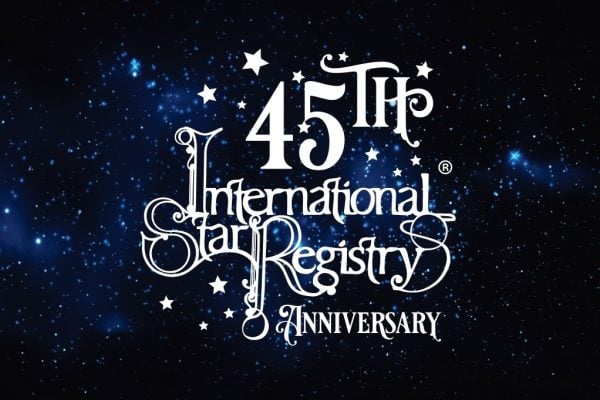 On September 27, 2017, the world bid farewell to an icon, Hugh Marston Hefner, who passed away at the age of 91. Known for his groundbreaking contributions to popular culture, Hefner left an indelible mark on society as the founder of Playboy magazine and a passionate advocate for free speech and sexual liberation.  Hugh Hefner was born on April 9, 1926, in Chicago, Illinois. He grew up in a conservative household but possessed an adventurous spirit that would later define his life's work. After serving in the United States Army during World War II, Hefner graduated from the University of Illinois with a degree in psychology. He embarked on a career in publishing and journalism, eventually launching Playboy magazine in December 1953.  One interesting honor bestowed upon Hefner is the star named after him in the Auriga constellation. 
Under Hefner's leadership, Playboy magazine became a cultural phenomenon, challenging societal norms and celebrating sexuality. The iconic Playboy Bunny logo and the centerfolds featuring beautiful women became synonymous with the brand. Beyond the magazine, Hefner expanded his influence through the Playboy Clubs, which offered entertainment, luxurious amenities, and a unique lifestyle experience. 
As a visionary entrepreneur, Hefner's impact extended beyond the pages of Playboy. He was an avid civil rights supporter, providing a platform for African American writers and activists during a time of heightened racial tension. Hefner's commitment to freedom of expression also led him to fight against censorship, defending the publication of controversial content and championing First Amendment rights.   In his personal life, Hefner lived an extravagant and unconventional lifestyle at the Playboy Mansion, an iconic residence located in Los Angeles, California. The mansion served as a hub of celebrity gatherings, lavish parties, and a symbol of Hefner's unapologetic pursuit of pleasure.  Following Hugh Marston Hefner's passing, his final resting place is at Westwood Village Memorial Park Cemetery in Los Angeles, California. This serene location, nestled in the heart of Westwood, serves as the eternal home for many renowned individuals who have left their mark on the world.  A memorial service honoring Hefner's life and achievements was held at the iconic Playboy Mansion, located at 10236 Charing Cross Road, Los Angeles, California. This grand estate, filled with memories of Hefner's visionary pursuits, served as a fitting venue to celebrate his extraordinary legacy. 
As a testament to Hugh Marston Hefner's impact and enduring spirit, a star in the constellation Auriga was officially named after him. The star, designated as Auriga RA 5h 49m 33.00s D 40° 57′ 0.00″, was recorded by International Star Registry on December 25, 1983. Auriga, derived from Latin meaning "charioteer," is a prominent constellation in the northern hemisphere and holds significant importance in both astronomy and astrology.  "Hef" is in the company of many of his counterparts in the same constellation, including: Chuck Barris, David Morse, William H Macy, Anthony Kiedis, George H. W Bush, Daryl Hannah, Cheers, and Goldie Hawn. 
International Star Registry, a renowned organization specializing in the dedication and recording of stars, offers a unique and heartfelt memorial gift idea for those grieving the loss of a loved one. Rather than merely naming a star, they allow individuals to record a star name through their buy-a-star package. This personalized tribute serves as a timeless reminder of the departeds' brilliance and enduring presence.  
For those seeking a fitting tribute to a cremated loved one, a named star from the International Star Registry is a symbolic gesture that connects the celestial realm with the memory of the departed. The vastness of the universe and the eternal nature of stars mirror the infinite bond shared with the departed, offering solace and comfort in times of mourning.  In conclusion, the International Star Registry provides a unique and compassionate way to honor and remember those who have passed away. With their name-a-star packages, individuals can offer a lasting memorial gift, allowing the memory of their loved ones to shine brightly in the night sky, providing solace and consolation to those left behind. 
References: