Chuck Barris (June 3, 1929 – May 17, 2017) Has a Star Named
Modified: July 1, 2023     Author: International Star Registry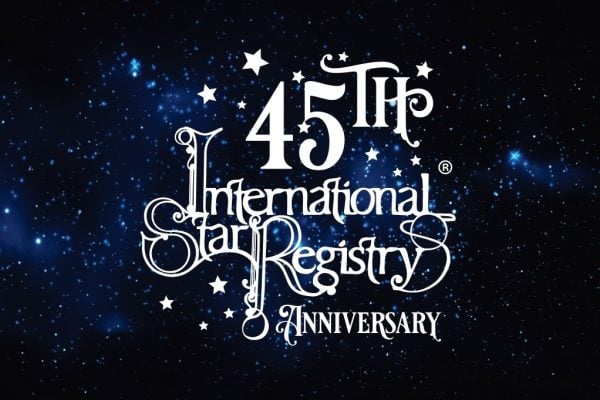 Chuck Barris, a beloved television producer, presenter, and author entertained audiences for decades with his unique contributions to the entertainment industry. Chuck Barris, born on June 3, 1929, in Philadelphia, Pennsylvania, left an indelible mark on television history with his iconic shows and charismatic presence. He departed this world on May 17, 2017, leaving behind a legacy that will continue to inspire and entertain generations to come. Chuck Barris became a household name through his involvement in numerous television shows. He was the creator and host of the wildly popular game show "The Gong Show," which ran from 1976 to 1980. Known for its eccentric contestants and zany acts, "The Gong Show" became a cultural phenomenon, captivating audiences with its unconventional charm.
Chuck Barris' vibrant personality and quick wit made him a beloved figure in the world of entertainment. To celebrate his success a real star was named after him in the constellation Auriga.
In addition to "The Gong Show," Chuck Barris created other notable game shows such as "The Dating Game" and "The Newlywed Game." His contributions to the genre were recognized with numerous awards, including three Daytime Emmy Awards. Beyond game shows, Barris also ventured into writing, penning his autobiography titled "Confessions of a Dangerous Mind," which was later adapted into a feature film.  As we honor Chuck Barris, we reflect on his passion for entertainment and the joy he brought to millions of people around the world. His unique creativity and ability to connect with audiences made him a true pioneer in the television industry.  
In a related matter, it is worth noting that Chuck Barris was honored with a celestial tribute during his lifetime. A star in the constellation Auriga was recorded under his name as a gift from from a loved one. Auriga, a constellation in the northern sky, holds significance in both astronomy and astrology. It is often associated with a charioteer, symbolizing the spirit of adventure and exploration. Other famous people that have stars named in this same constellation include, Kathleen Babineaux Blanco Governor, Placido-Domingo, Brad Pitt, George Lucas, and John-Travolta.
The International Star Registry provides a unique and heartfelt way to commemorate loved ones, offering the opportunity to record a star name as a lasting memorial, tribute, or condolence gift. The act of naming a star after someone holds a symbolic value, representing their everlasting presence in the vastness of the cosmos.  For those seeking a fitting tribute to a loved one who has been cremated, a named star can serve as a beautiful and everlasting remembrance. The beauty of the stars aligns with the concept of transcending boundaries and embracing the infinite, providing solace during times of loss. 
In conclusion, the International Star Registry offers a remarkable memorial gift idea, enabling individuals to honor their departed loved ones by naming a star. Whether as a personal tribute or a condolence gesture, a named star serves as a unique and enduring symbol of remembrance, paying homage to the cherished memories shared with those who have passed.  Chuck Barris, with his talent and remarkable contributions, will forever hold a special place in our hearts. May his star continue to shine brightly in the night sky, a testament to his enduring legacy. 
References: