Cheers: A Stellar Journey through Life, Laughter, and Stars
Modified: July 1, 2023     Author: International Star Registry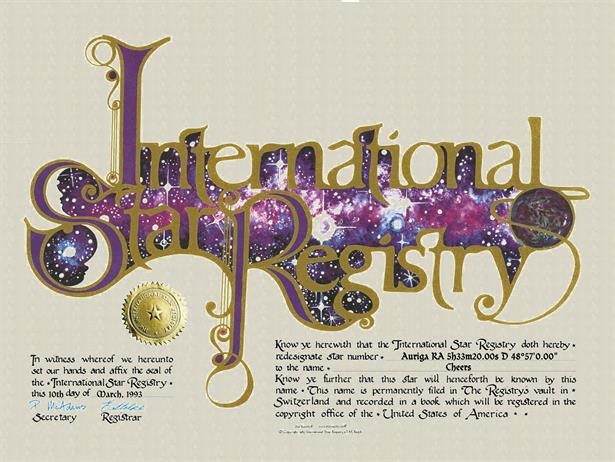 In the realm of American television history, few shows have left an indelible mark quite like "Cheers." Running on NBC from September 30, 1982, to May 20, 1993, this beloved sitcom etched its way into the hearts of millions with its humor, camaraderie, and relatable characters. Created by the brilliant minds of James Burrows, Glen Charles, and Les Charles, "Cheers" unfolded its narrative within the walls of a Boston bar that bore its name. The show's 275 half-hour episodes across 11 seasons showcased the charm and wit that have continued to captivate audiences to this day.   At the center of the show was the charismatic Sam Malone, played by Ted Danson, a former Boston Red Sox relief pitcher turned bar owner and head bartender. The ensemble cast that graced the series' first episode included Diane Chambers and Carla Tortelli as waitresses, Coach Ernie Pantusso as the second bartender, and regular patrons Norm Peterson and Cliff Clavin. The show later introduced iconic characters like Frasier Crane, Woody Boyd, Lilith Sternin, and Rebecca Howe, further enriching the show's fabric. 
Despite facing initial challenges, "Cheers" embarked on a remarkable journey. Its premiere season almost led to cancellation due to low ratings, ranking 74th out of 77 shows. However, the show's fortunes shifted dramatically as it grew into a Nielsen ratings powerhouse in the United States. Eight of its 11 seasons secured a spot in the top 10 ratings, with season 9 even clinching the number one position. The series became an integral part of NBC's Thursday night "Must See TV" lineup, achieving unparalleled success. Its finale, broadcast in 1993, stands as the most-watched single TV episode of the 1990s, watched by an estimated 93 million viewers, almost 40% of the US population at that time.  The accolades garnered by "Cheers" are nothing short of astonishing. The show won 28 Primetime Emmy Awards from an impressive 117 nominations, a record that still stands as a testament to its excellence. Its enduring impact earned it a place on TV Guide's lists, with episodes "Thanksgiving Orphans" and "Home Is the Sailor" securing positions in the top 100 greatest episodes of all time. Additionally, the show ranked 18th on TV Guide's 50 Greatest TV Shows of All Time in 2002, and the Writers Guild of America acknowledged it as the eighth best-written TV series in 2013. 
During this stellar journey through entertainment history, there is a celestial tribute to the show's legacy. On March 10, 1993, a star was named after "Cheers." This honor was bestowed through International Star Registry, a distinctive and heartfelt way to commemorate a beloved show's impact. The star, aptly named "Cheers," resides in the Auriga constellation, precisely located at RA 5h 33m 20.00s and D 48° 57′ 0.00″. This gesture of affection adds a celestial dimension to the show's already extensive legacy. 
International Star Registry offers a unique and thoughtful way to celebrate special occasions like Mother's Day, Father's Day, and birthdays. The act of naming a star encapsulates a sentiment that goes beyond the mundane, allowing individuals to express their feelings through a timeless and cosmic dedication. It's a fitting 16th birthday gift idea, symbolizing a coming of age with the vast universe as witness. The ability to buy a star package and record a star name is a way to perpetuate emotions and memories, bridging the gap between the human experience and the celestial expanse.  "Cheers" is more than a sitcom; it's a cultural phenomenon that has left an indelible mark on television history. With its captivating characters, witty humor, and enduring legacy, the show continues to resonate with audiences around the world. As a tribute to its impact, a star named "Cheers" shines brightly in the skies, a symbol of the show's reach reaching even beyond our earthly confines. And through International Star Registry, the act of naming a star becomes a cosmic gift, a gesture of love, and a connection that spans the infinite expanse of space. 
References: