Frank Gifford, Celebrating the Life of a Sports Legend, Has a Star Named
Modified: July 1, 2023     Author: International Star Registry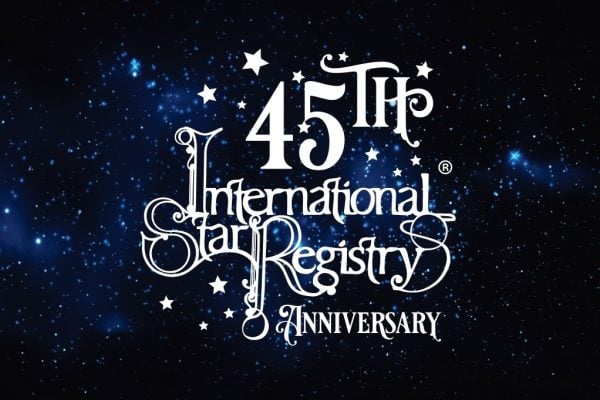 Frank Gifford, a true icon in the world of American sports, passed away on August 9, 2015, leaving behind a legacy that will forever be etched in the hearts of his fans. Born on August 16, 1930, in Santa Monica, California, Frank Gifford made an indelible mark as a football player, a sports commentator, and a beloved television personality.  Frank Gifford's remarkable career began on the gridiron, where he excelled as a professional football player for the New York Giants. He played in the National Football League (NFL) for twelve seasons, from 1952 to 1964, captivating audiences with his exceptional skills as a running back and wide receiver. in recognition of Gifford's "stardom", someone named a star after him with International Star Registry.
Gifford's contributions to the sport earned him numerous accolades, including eight Pro Bowl selections and induction into the Pro Football Hall of Fame in 1977.  After retiring from professional football, Gifford seamlessly transitioned into a successful career in broadcasting. For 27 years, he graced the television screens as a prominent sports commentator on ABC's "Monday Night Football," becoming a beloved voice for millions of fans across the nation. Gifford's charisma, knowledge, and affable personality made him a favorite among viewers and cemented his status as a true legend in the industry. 
In addition to his achievements in sports, Frank Gifford was a devoted family man. He was married to the talented and beautiful television personality, Kathie Lee Gifford, and together they raised their children with love and guidance. Frank's family was his pride and joy, and he always made sure to prioritize spending quality time with his loved ones.  Frank Gifford's passing was deeply mourned by his family, friends, and countless fans around the world.  A star in the Leo constellation was officially recorded as "Frank Gifford" in the listing on August 16, 1985, marking his birthday. He joins many other dignitaries with stars named in the constellation Leo, including, Mark Harmon, Dan Fogelberg, The Queen Mother Elizabeth, Anthony Anderson, Kenny Rogers, and Julie Newmar.
The Leo constellation holds significant symbolism both in astronomy and astrology. In astronomy, Leo is one of the constellations of the zodiac, representing the majestic lion. In astrology, Leo is associated with characteristics such as bravery, leadership, and a warm-hearted nature. The choice of Leo as the constellation for Frank Gifford's star adds a meaningful connection to his remarkable personality and achievements. 
International Star Registry offers a unique and heartfelt way to honor the memory of a loved one. Naming a star after someone provides a lasting tribute that shines brightly in the night sky, serving as a reminder of their enduring spirit. In times of bereavement, the act of recording a star name can bring comfort and solace to those grieving the loss of a cherished individual.  International Star Registry offers various packages for individuals who wish to buy a star as a memorial gift idea. By doing so, they create a personal and everlasting tribute to their loved ones. Each star package includes a beautifully presented certificate with the recorded star name, precise telescopic coordinates, and other commemorative materials, allowing the bereaved to have a physical memento of their loved one's star.  The International Star Registry's commitment to providing meaningful and personalized tributes aligns perfectly with the desire to commemorate the life of someone dear. By offering the opportunity to name a star, they help create a lasting memorial that goes beyond physical boundaries and offers solace during times of mourning. 
In conclusion, the passing of Frank Gifford left an immense void in the world of sports and entertainment. However, his legacy lives on through his remarkable achievements and the everlasting tribute of a star named in his honor.  International Star Registry provides a thoughtful and unique way to remember, and honor loved ones, ensuring that their light continues to shine brightly in the night sky. 
References: