Kenny Rogers (August 21, 1938 - March 20, 2020) Has a Star Named
Updated: July 1, 2023    Modified: International Star Registry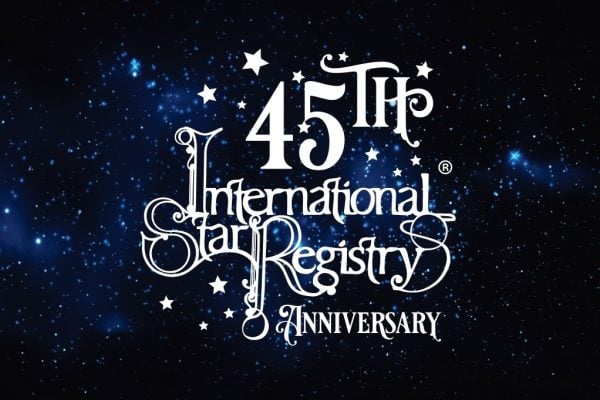 Kenny Rogers, who passed away on March 20, 2020. Born on August 21, 1938, in Houston, Texas, Kenny Rogers captivated audiences with his timeless music, magnetic stage presence, and unparalleled storytelling ability. With a career spanning over six decades, Rogers left an indelible mark on the music industry, becoming one of the best-selling artists of all time.  Kenny Rogers' distinctive voice and heartfelt lyrics resonated with millions around the globe. His contributions to country and pop music transcended genres, earning him countless accolades, including three Grammy Awards, six Country Music Association Awards, and induction into the Country Music Hall of Fame. He was also gifted a real star in the sky, named through international Star Registry.
His remarkable career included chart-topping hits like "The Gambler," "Lady," "Islands in the Stream," and "Lucille," among many others.  Beyond his musical prowess, Kenny Rogers was also celebrated for his philanthropy and acting endeavors. He dedicated his time and resources to various charitable causes, notably serving as the honorary chairman of the Ronald McDonald House Charities and supporting organizations focused on child welfare and education. Rogers also showcased his acting talent, appearing in movies and television shows throughout his career. 
We remember Kenny Rogers not only for his musical legacy but also for his warm spirit and kind heart. He touched the lives of millions with his music, bringing joy, comfort, and inspiration to listeners of all ages. His unique ability to connect with people on a profound level will forever be cherished.  While we commemorate Kenny Rogers' life and legacy, we also want to highlight a special tribute that he received during his lifetime. On August 21, 1996, a star in the Leo constellation was named in his honor through the International Star Registry. The star's coordinates are Leo RA 10h 43m 18.00s and D 16° 3′ 0.00″. His star is one in this constellation of other celebrities' such as, Daniel Radcliffe, Donovan Carter, Mark Harmon,  Michael Palin, The Queen Mother Elizabeth, Viola Davis, and Jonathan Medina.
Leo is a prominent constellation in the zodiac, symbolizing courage, leadership, and creativity. In astrology, Leo is associated with traits such as charisma, passion, and a strong sense of self-expression. 
International Star Registry offers the opportunity to record a star name as a meaningful memorial gift idea for a loved one who has passed. As a unique and lasting tribute, naming a star in memory of someone holds profound symbolism. It serves as a heartfelt condolence and an everlasting reminder of their presence in the cosmos.  For those who have chosen cremation as their final disposition, a named star can be a particularly fitting tribute. As the ashes are scattered or kept in an urn, the named star becomes a celestial representation of their spirit, forever shining brightly in the night sky.  International Star Registry provides various buy a star packages that allow individuals to honor their loved ones in a meaningful way. This remarkable memorial gift idea offers solace and comfort to those grieving, knowing that their departed loved one will be forever connected to the vastness of the universe. 
In conclusion, the loss of Kenny Rogers has left an irreplaceable void in the music industry and in the hearts of his fans worldwide. As we pay tribute to his extraordinary talent and philanthropy, we also recognize the beauty and significance of honoring loved ones through the International Star Registry. Name a star, buy a star package, and provide a lasting memorial, offering solace and comfort during times of bereavement. 
References: