Remembering Kirstie Alley: A Shining Star in Hollywood's Sky
Modified: July 1, 2023     Author: International Star Registry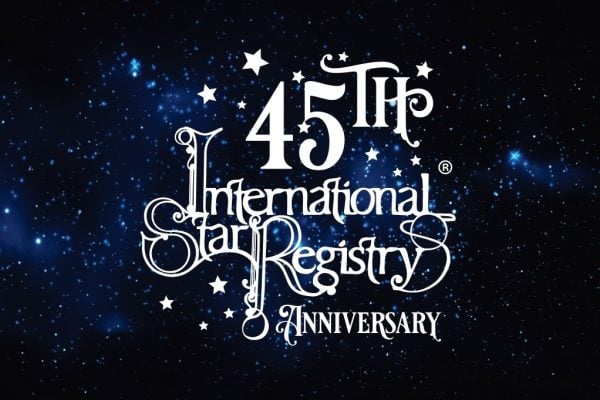 Kirstie Louise Alley (January 12, 1951 – December 5, 2022) illuminated the silver screen and our hearts with her captivating performances and undeniable talent. An iconic American actress, Kirstie's legacy is etched in the annals of Hollywood history. Her journey through the constellation of showbiz was nothing short of extraordinary, leaving an indelible mark on both the small and big screens. She even has a star named after herin the Sagittarius constellation which is one of the twelve zodiac signs.  She is in good company with other famous people such as: Edwin Washington Edwards Governor, MileyCyrus, and Kristina Dow.
Kirstie's meteoric rise to stardom began with her breakout role as Rebecca Howe in the beloved NBC sitcom Cheers (1987–1993). This role not only introduced her to a global audience but also earned her an Emmy Award and a Golden Globe in 1991. Her charisma, impeccable timing, and magnetic presence made her a fan favorite, and her work on Cheers remains a defining moment in television history.  Venturing beyond the realm of sitcoms, Kirstie's star continued to ascend as she took on diverse roles in both film and television. She graced the silver screen with her performances in iconic movies such as Look Who's Talking (1989), Look Who's Talking Too (1990), and Look Who's Talking Now (1993), where she charmed audiences as Mollie Jensen. Kirstie's acting prowess allowed her to seamlessly transition between genres, from romantic comedies to dramatic masterpieces. 
Throughout the 1980s and 1990s, Kirstie's luminance extended to an array of films, including Star Trek II: The Wrath of Khan (1982), Summer School (1987), Shoot to Kill (1988), Madhouse (1990), Sibling Rivalry (1990), Village of the Damned (1995), It Takes Two (1995), Deconstructing Harry (1997), For Richer or Poorer (1997), and Drop Dead Gorgeous (1999). The breadth of her performances showcased her incredible versatility as an actress.  Kirstie's brilliance wasn't confined to the silver screen alone. She earned her second Emmy Award in 1994 for her exceptional work in the television film David's Mother. Her dedication and commitment to her craft were evident as she received an Emmy nomination for her role in the crime drama series The Last Don in 1997. In 2005, Kirstie brought her unique charm to Showtime's Fat Actress, a series that demonstrated her willingness to embrace her own identity and challenge industry norms.  Her journey also led her to reality television, where she fearlessly showcased different facets of her life. Shows like Kirstie Alley's Big Life (2010) offered viewers an intimate glimpse into her world. She even stepped onto the dance floor as a contestant on the 12th season of Dancing with the Stars (2011–2012), displaying her grace and determination. Kirstie's candid approach to reality TV endeared her to fans worldwide. 
In an unexpected and truly cosmic gesture, Kirstie Alley's brilliance was recognized even beyond our planet. On September 10, 1986, a star in the Sagittarius constellation was named in her honor, forever immortalizing her legacy. The star's coordinates, Sagittarius RA 19h 15m 20.00s D-24° 54′ 0.00″, are a beacon in the night sky, a fitting tribute to a woman who shone brightly on Earth.  This celestial honor was made possible through the International Star Registry, a unique concept that allows individuals to record a star name for their loved ones. This novel approach to gifting has captured hearts worldwide, making it an extraordinary choice for occasions like Father's Day, Corporate Events, and Graduations. The ability to buy a star package as a gift showcases the everlasting sentiment behind the gesture, making it one of the most memorable memorial gifts available.  The star's placement within the Sagittarius constellation adds another layer of significance. Sagittarius, a fire sign associated with curiosity, passion, and adventure, resonates deeply with Kirstie's vibrant spirit. Those born under this sign are known for their zest for life and their pursuit of knowledge. It's fitting that Kirstie's star resides within this constellation, as it symbolizes her insatiable appetite for exploration, both on and off-screen. 
As we reflect on Kirstie Alley's life, career, and accomplishments, her legacy shines as brightly as the star that bears her name. She touched hearts, brought laughter, and left an indelible mark on the entertainment industry. Her journey continues to inspire generations to come, reminding us that the impact of a single star can illuminate the universe.  In honor of her memory, we cherish the joy Kirstie brought to our lives and the cinematic constellations she helped shape. May her light forever guide us through the galaxies of our own aspirations.