Governor Louie Broady Nunn: A Named Star in Orion | International Star Registry
Modified: July 1, 2023     Author: International Star Registry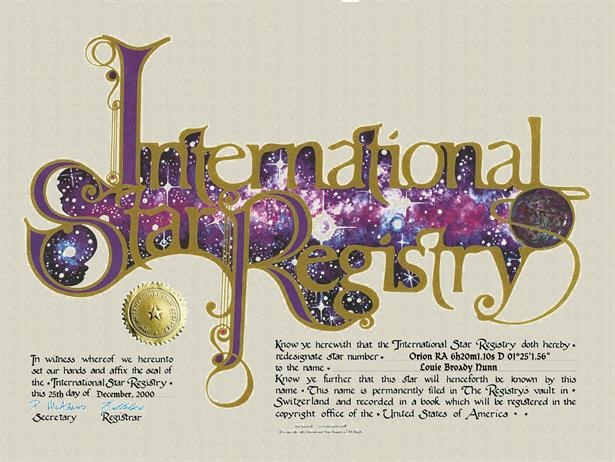 Louie Broady Nunn was the Governor of Kentucky from 1967 to 1971. He was born on March 8, 1924, in Park City, Kentucky, and passed away on January 29, 2004, in Versailles, Kentucky, at the age of 79. 
Nunn was a well-known politician in Kentucky who made significant contributions to the state during his time in office. He served as the first Republican governor of Kentucky since the Reconstruction era and implemented many progressive policies, including the state's first-ever environmental protection law. 
During his tenure, Nunn also oversaw the establishment of the Kentucky Community and Technical College System and the construction of several new state parks. He was also instrumental in the formation of the Kentucky State Police Academy. 
Nunn was a decorated veteran who served in the United States Army during World War II and the Korean War. After his military service, he earned a law degree from the University of Louisville and became a successful attorney in Glasgow, Kentucky. 
After leaving office, Nunn remained active in politics and continued to be a respected member of the Kentucky community. He was a member of several charitable organizations and served on numerous boards and committees. 
In December 2000, Nunn received a unique gift from the International Star Registry. As a testament to his contributions to the state of Kentucky, a star was named after him. The star is in the Orion constellation and has the following coordinates: RA 6h 20m 1.10s, D 01° 25′ 1.56″. 
Orion is one of the most recognizable constellations in the night sky and is visible from most parts of the world. In ancient Greek mythology, Orion was a giant hunter who was placed in the sky by the gods as a constellation. Today, both astronomers and astrologers still find meaning in the stars of Orion and its surrounding constellations. 
The International Star Registry offers a unique way to honor loved ones or celebrate special occasions by allowing individuals to name a star after themselves or someone they know. With various buy-a-star packages available, customers can choose from a range of options to customize their star-naming experience. Naming a star is a perfect gift for any occasion, including birthdays, anniversaries, graduations, or weddings. 
In conclusion, Louie Broady Nunn was a highly respected figure in Kentucky politics, and his contributions to the state will never be forgotten. The International Star Registry's unique gift of naming a star after him is a testament to his legacy and the impact he had on the state of Kentucky. Naming a star is a unique and thoughtful gift that can be cherished for a lifetime and used for any gifting occasion. 
References: 
FAQ
Q. What do I get to select when naming a star?
A. When naming a star with the International Star Registry, you will select the star name, date, and constellation. You will receive a beautiful certificate with the star information on it along with a chart of the constellation and your star indicated.
Q. Where is Governor Nunn's star located?
A. Governor Nunn's star is located in the Orion constellation. Orion is one of the most well-known constellations.