Susan Sarandon is a Star with a Star Named!
Modified: July 1, 2023     Author: International Star Registry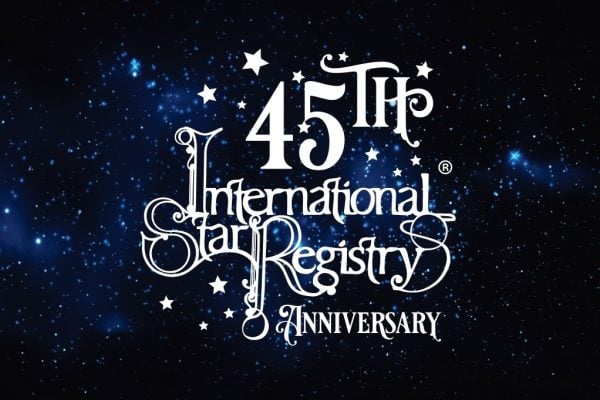 Susan Abigail Sarandon, born on October 4, 1946, is a prominent American actress, widely celebrated for her remarkable talent and numerous accolades. With an illustrious career spanning decades, she has earned critical acclaim and a dedicated fan following. This biography will not only delve into her impressive career but also highlight a unique and unforgettable gift she received – a star named in her honor by the International Star Registry.
Sarandon's acting journey commenced with appearances in diverse projects, including the drama film "Joe" (1970), the soap opera "A World Apart" (1970–1971), and the television film "F. Scott Fitzgerald and 'The Last of the Belles'" (1974). Her breakthrough came with the iconic role of Janet Weiss in the cult classic musical comedy horror film "The Rocky Horror Picture Show" (1975), which catapulted her into the limelight.
Throughout her career, Susan Sarandon demonstrated immense versatility, capturing hearts and minds with each role she portrayed. Her brilliance shone through her Oscar-winning performance in "Dead Man Walking" (1995). Additionally, she earned Oscar nominations for her outstanding work in films such as "Atlantic City" (1980), "Thelma & Louise" (1991), "Lorenzo's Oil" (1992), and "The Client" (1994). Beyond her acclaimed roles, she appeared in notable movies like "Pretty Baby" (1978), "The Hunger" (1983), "The Witches of Eastwick" (1987), "Bull Durham" (1988), "Little Women" (1994), "James and the Giant Peach" (1996), "Stepmom" (1998), "Enchanted" (2007), "Speed Racer" (2008), "The Lovely Bones" (2009), "Cloud Atlas" (2012), and "The Meddler" (2015).
Sarandon's talent was not limited to the silver screen; she also graced the stage with her performances. She made her Broadway debut in the play "An Evening with Richard Nixon" (1972) and received Drama Desk Award nominations for off-Broadway plays like "A Coupla White Chicks Sitting Around Talking" (1979) and "Extremities" (1982). Later, she returned to Broadway for the 2009 revival of "Exit the King" and to off-Broadway for the 2019 play "Happy Talk."
In the television realm, Sarandon earned six Primetime Emmy Award nominations. Her exceptional guest roles on sitcoms like "Friends" (2001) and "Malcolm in the Middle" (2002) garnered praise. She further showcased her talent in remarkable portrayals of Janet Good in the HBO film "You Don't Know Jack" (2010), Doris Duke in the HBO film "Bernard and Doris" (2008), and Bette Davis in the FX miniseries "Feud" (2017).
Apart from her cinematic achievements, Susan Sarandon is also renowned for her social and political activism. In 1999, she was appointed as a UNICEF Goodwill Ambassador, using her platform to advocate for important causes. In recognition of her contributions, she received the Action Against Hunger Humanitarian Award in 2006. Her dedication to humanitarian causes continued, and in 2022, she became an ambassador for the HALO Trust, the largest humanitarian mine clearance organization.
In 2018, Susan Sarandon received a distinct and extraordinary gift from the International Star Registry – a star named in her honor. The star, officially recorded as "Susan Abigail Sarandon," was named on March 4, 2018, in the constellation Libra, located at RA 15h 27m 58.49s D-29° 10′ 44.58″. This thoughtful gift symbolizes the brilliance of Sarandon's career and the lasting impact she has had on the entertainment industry.
Astronomy enthusiasts know that the International Star Registry allows individuals to record a star name for their loved ones. This unique and sentimental gesture is a wonderful gift for various occasions, including christenings, memorials, and even corporate events. By "naming a star," individuals create a lasting memory that shines brightly in the night sky, just like the stars themselves.
Libra, the constellation where Susan Sarandon's star resides, holds special significance for astrology enthusiasts. People born under this zodiac sign are often characterized by their sense of balance, fairness, and a strong desire for harmony in their relationships. Librans are known for their diplomatic nature, creativity, and the ability to see multiple sides of a situation. With their charming personalities, they attract others effortlessly, forming lasting connections.
In conclusion, Susan Sarandon's life and career have been nothing short of stellar. Her exceptional talent and dedication to her craft have earned her numerous prestigious awards and the admiration of fans worldwide. Beyond her contributions to the entertainment industry, she has also made a significant impact as a humanitarian. The International Star Registry's gift of a star in her name perfectly embodies her luminous presence in both the cinematic world and the night sky.
FAQ
Q. Is every constellation a zodiac sign?

A. There are 88 constellations and only 12 of them are zodiac signs. The star named for Susan Sarandon is in the constellation Libra, but you may choose any constellation you like.
Q. When I name a star can I see its location from the US and Europe?

A. Yes, the location will be viewable from the northern hemisphere. If you would like a southern hemisphere star for viewing from south of the equator, please select one from the dropdown, or call us at 800-282-3333. Our customer service staff will be happy to help.