Arnold Schwarzenegger: A Star-Studded Journey
Modified: July 1, 2023     Author: International Star Registry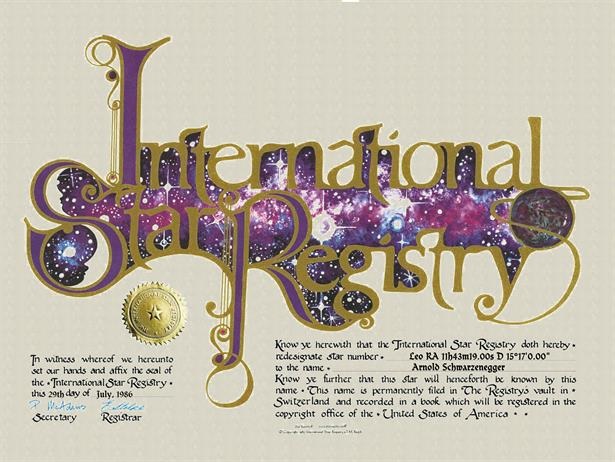 Arnold Schwarzenegger, the legendary actor, bodybuilder, and politician, has left an indelible mark on the entertainment industry and beyond. His life and career have been nothing short of extraordinary, with accomplishments that have solidified his place in history. From his humble beginnings in Austria to his rise to stardom in Hollywood, Schwarzenegger's journey has been one of determination, talent, and sheer charisma.  Born on July 30, 1947, in Thal, Austria, Arnold Alois Schwarzenegger grew up in a modest household. From a young age, he displayed an exceptional passion for bodybuilding. His dreams of becoming the greatest bodybuilder in the world led him to move to the United States in the late 1960s. It was there that he began his competitive career and quickly gained recognition for his impressive physique.  Schwarzenegger's dedication and hard work paid off when he won the prestigious Mr. Olympia title seven times between 1970 and 1975 and again in 1980. He revolutionized the sport, becoming an icon and inspiring countless individuals to pursue their fitness goals. Schwarzenegger's success in bodybuilding catapulted him into the world of acting, where he would achieve even greater fame. 
In the 1980s and 1990s, Schwarzenegger established himself as a box office powerhouse, starring in blockbuster films such as "Conan the Barbarian," "The Terminator" series, "Predator," and "Total Recall." His larger-than-life presence and charismatic performances made him one of the most recognizable and beloved actors of his generation. Schwarzenegger's versatility as an actor allowed him to seamlessly transition from action-packed thrillers to comedies like "Twins" and "Kindergarten Cop," further cementing his status as a versatile and accomplished performer.  Beyond his acting career, Arnold Schwarzenegger ventured into politics, serving as the 38th Governor of California from 2003 to 2011. His time in office was marked by initiatives aimed at environmental protection, healthcare reform, and education. Schwarzenegger's unique ability to inspire and connect with people from all walks of life made him a respected figure in both the entertainment and political spheres.  It is a testament to his incredible achievements that someone chose to honor Arnold Schwarzenegger by naming a star after him through International Star Registry. On July 29, 1986, a star in the Leo constellation was recorded with the name "Arnold Schwarzenegger." The star, located at coordinates Leo RA 11h 43m 19.00s D 15° 17′ 0.00″, holds a special place in the vast expanse of the night sky. 
The Leo constellation, also known as "The Lion," is one of the most recognizable constellations in the zodiac. According to both astronomy and astrology, Leo represents strength, bravery, and leadership. It is said that those born under this sign possess qualities such as confidence, charisma, and an unwavering spirit. The star named after Arnold Schwarzenegger shines brightly within this constellation, a fitting tribute to his own extraordinary qualities and achievements.  International Star Registry offers a unique opportunity to name a star as a gift or commemoration. With their "name a star" service, individuals can choose from various buy-a-star packages that provide an unforgettable and everlasting tribute. The ability to record a star name in honor of a loved one, a special occasion, or even as a memorial ensures that the gift remains timeless and meaningful.  Arnold Schwarzenegger's accomplishments are vast and varied, making him an inspiration to millions around the world. From his triumphs in bodybuilding and acting to his notable political career, he has consistently demonstrated the power of ambition, hard work, and dedication. The fact that a star bears his name is a testament to his enduring legacy. 
International Star Registry's offerings provide a unique and heartfelt gift for a multitude of occasions. Whether it's a birthday celebration, a memorial for a loved one, or a special event, naming a star allows individuals to create a lasting and personalized tribute. The ability to record a star name through International Star Registry is a thoughtful and unparalleled gesture that resonates with the vastness of the universe.  Arnold Schwarzenegger's life and career have been a shining example of what one can achieve with determination, talent, and an unwavering spirit. His enduring legacy, coupled with the opportunity to name a star through International Star Registry, makes for a truly remarkable and memorable gift. Whether it's a momentous occasion or a simple expression of love, naming a star is a gesture that will be cherished for a lifetime. 
References: