Kirk Douglas (December 9, 1916 – February 5, 2020) Has a Star Named
Modified: July 1, 2023     Author: International Star Registry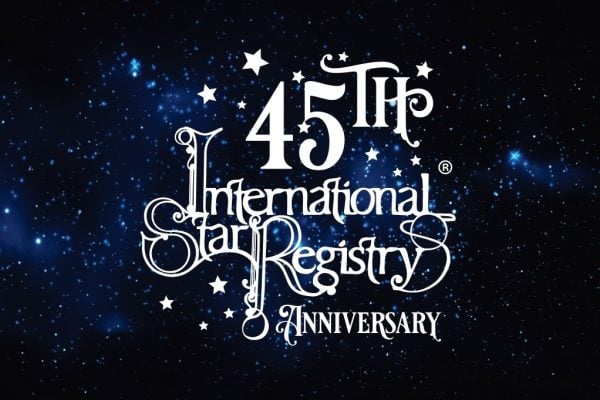 On February 5, 2020, the world mourned the loss of a true Hollywood legend, Kirk Douglas. Born on December 9, 1916, in Amsterdam, New York, Douglas left an indelible mark on the film industry and the hearts of millions of fans around the globe. His extraordinary talent, unwavering determination, and magnetic on-screen presence established him as one of the greatest actors of his generation. Throughout his illustrious career, Kirk Douglas appeared in over 90 films and received numerous accolades for his exceptional performances. His portrayal of strong and complex characters in movies such as "Spartacus," "Paths of Glory," and "Champion" showcased his versatility and the depth of his acting prowess. Douglas's unforgettable roles earned him three Academy Award nominations, and he was honored with an honorary Oscar in 1996 for his contributions to cinema. Notably, He has a real star named after him through International Star Registry, in the zodiac sign Sagittarius.
While Kirk Douglas's impact on the silver screen is undeniable, his philanthropic endeavors and commitment to social justice were equally remarkable. He was a strong advocate for civil rights and served as a Goodwill Ambassador for the United States State Department. Douglas's dedication to humanitarian causes left an enduring legacy that extended beyond the realm of entertainment. 
After his passing, Kirk Douglas was laid to rest in a private ceremony at the Westwood Village Memorial Park Cemetery in Los Angeles, California. The peaceful final resting place provides a serene environment where fans can pay their respects to the beloved actor.  In honor of Kirk Douglas's remarkable life, it is worth noting that he received a unique and celestial tribute during his lifetime. In 2015, as a thoughtful gift, someone recorded a star name with the International Star Registry with the name "Kirk Douglas." The star is in the constellation Sagittarius, at coordinates RA 18h 17m 37.94s D-19° 47′ 7.94″. Sagittarius, known for its archer shape, holds a special place in both astronomy and astrology. Its prominent stars and deep space objects make it a captivating sight in the night sky.  other people of prominence in the Sagittarius constellation include, Kirstie Alley, Elisha Cuthbert, Dick Clark, Kiefer Sutherland, Michael Bolton, and Richard Pryor.
International Star Registry offers an extraordinary way to honor the memory of a loved one like Kirk Douglas. By recording a star name, individuals can create a lasting tribute that symbolizes their enduring love and remembrance. The act of naming a star is not only a personal gesture but also a connection to the vast beauty of the universe. It serves as a meaningful memorial gift idea, offering solace and comfort to those grieving the loss of a dear one.  In the case of someone who has been cremated, naming a star becomes an even more fitting tribute. As the ashes of a loved one become stardust, immortalizing their memory in the form of a star allows their spirit to shine eternally. It becomes a poignant symbol of the everlasting bond between the departed and their bereaved loved ones. 
International Star Registry provides various options to name a star and purchase a star package, offering individuals a range of choices to find the perfect memorial or condolence gift. The act of recording a star name allows people to honor their loved ones while embracing the wonder of the cosmos. It is a unique and meaningful way to commemorate a well-lived life and to find solace in the vastness of the universe.  In conclusion, Kirk Douglas's extraordinary talent and profound impact on the film industry will forever be remembered. As fans and loved ones seek ways to honor his memory, the International Star Registry stands as a testament to the enduring power of love and remembrance. Naming a star provides solace, serves as a unique memorial gift idea, and allows the memory of a loved one to shine brightly for generations to come. 
References: