Make Her Smile with Unique Custom Gifts
Modified: July 1, 2023     Author: International Star Registry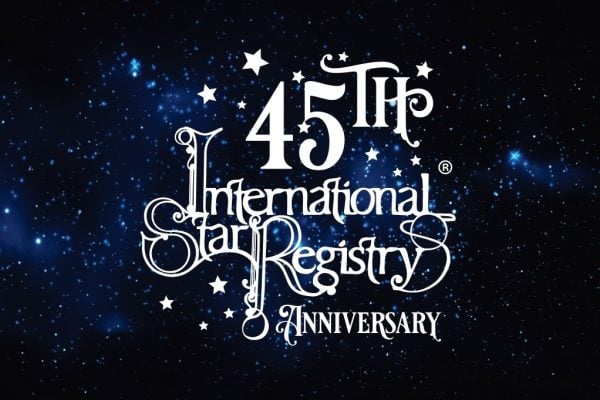 Are you looking for the perfect surprise for her? If so, Star Naming enables you to give a unique gift that exists outside of "time and space" – when she looks up at the night sky, she can find her very own star with a personalized certificate. Handwritten calligraphy provides the opportunity to beautifully express your heartfelt message or include engraved sterling silver jewelry as a timeless token of love that will be treasured forever. 
The Significance of Gifts in Relationships  
Gifts are an exceptional way to strengthen relationships and make special occasions even more memorable. They can reflect your sincere appreciation, love, and admiration for someone you care about. Whether it's a birthday, anniversary or another special occasion, the perfect gift is one that conveys just how much you value them in your life. 
Unique custom gifts have the added advantage of being more meaningful, because they can be personalized to reflect something special about the recipient. A customized gift idea shows how much thought you put into it and how deeply you know them. It adds an extra layer of sentiment that makes a gift even more cherished. 
At Star Registry, we understand this better than anyone. We specialize in helping you find the perfect personalized gifts that will make her smile and show how much you care. Our selection of unique custom gifts includes options to suit any recipient, whether they are a loved one or a close friend. 
What Makes a Custom Gift Unique? 
Personalization Options
Personalized gifts are one way to make a present extra special. The recipient of the gift will know that you took the time and invested the energy to customize it for them, which can be incredibly meaningful. You can personalize almost any kind of gift by adding engravings, names, initials or dates to create something truly unique.
Thoughtful Considerations
When choosing a custom gift, it is important to think about what the recipient likes and find a gift that fits their personality. Give her something she'll love by considering her hobbies and interests. If you can't decide what they would like, consider getting them something related to a shared experience or memory. 
Customized gifts are thoughtful and meaningful because of the effort put into creating them. Whether you choose to have something specially made for the recipient or personalize an already existing gift, your thoughtfulness will not go unnoticed. 
Creative Ideas for Custom Gifts 
A unique custom gift is the perfect way to put a smile on any special someone's face. Naming a star with International Star Registry (ISR) is one of the most creative and meaningful gifts you can give. As the original star naming service, we make it easy for you to choose a special name for your loved one's star and provide a personalized Certificate of Record. ISR maintains the only published listing of named stars, which is registered with the U.S. Copyright Office. 
Your gift recipient will receive a stunning certificate printed on high-quality parchment with their star's unique astronomical coordinates, name, constellation, dedication date, and other details about their designated star. It also includes an elegant, embossed gold seal that serves as proof of authenticity. The recipient of this special gift may also receive a photographic star chart that allows them to locate the exact position of their named star in the night sky. They'll be able to easily find it using popular astronomy software and apps. 
Silver Star Ornament 
The Silver Star Ornament is the perfect gift for any special occasion. With its beautiful silver finish and elegant engraving, this ornamental star will be a bright reminder of the luminous star shining overhead all year round. Whether hung in your holiday tree, window or door, this personalized ornament is sure to be a beautiful addition to any home. 
The Silver Star Ornament is not only the perfect gift for friends and family, but it also makes a great addition to your Christmas décor. This eye-catching piece can add a sparkle of cheerfulness in any room. Plus, this ornament is crafted to last—so it can be treasured for years to come. This unique and beautiful gift will make the recipient feel extra special! Plus, each Silver Star Ornament is personalized with a special engraving of the named star. This way you can add a personal touch to your gift and create a lasting memory that will be cherished for years to come. 
Photographic Sky Image 
A photographic sky image is a unique and thoughtful gift that any woman would enjoy. Sky images denote special moments in time, like the night of a first date or the day of her wedding. The photographic sky images have been professionally taken using state-of-the-art equipment and software, so you know that the quality of your gift will be unmatched.  
This gift is perfect for any woman who appreciates the beauty of nature, and it's sure to make her smile every time she sees it. It will bring back all the memories associated with whatever important date you chose for the photo. She can hang this piece of art in her home or office, and it will be a lasting reminder of your thoughtfulness and sentiment. 
You can also have it framed in an ornate way to add even more meaning and beauty to the gift. Make her smile with this unique custom gift that is sure to be treasured for years to come. 
Final Words: 
No matter what kind of custom gift you choose for the special woman in your life, be sure to make it one-of-a-kind and personal. She'll appreciate the effort that went into finding something unique just for her. With these fantastic ideas, you can make her smile with a unique custom gift like no other!