Give the Ultimate Gift of Love: How to Name a Star After a Loved One
Modified: July 1, 2023     Author: International Star Registry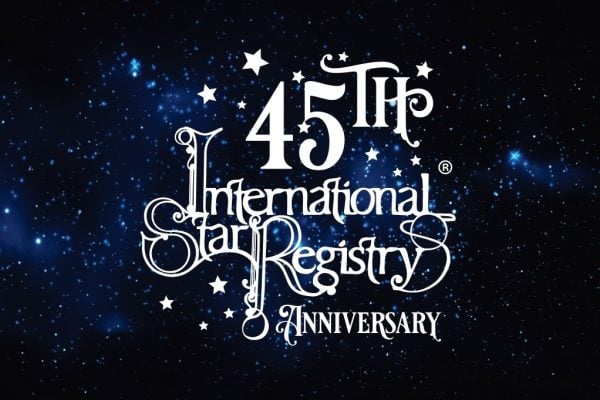 Have you ever dreamt of being able to grant a loved one a celestial gift that will be visible, no matter where they are? Star naming is the perfect way to do it: with handwritten calligraphy and engraved sterling silver jewelry, it is a lasting token that can help guide them on their journey through life. Such a meaningful gesture will surely cause your special someone's heart to fill up with joy and happiness. 
Overview Of Star Naming Gift and the Impact It Has on a Loved One 
Naming a star is the perfect way to show your admiration and love for someone special. It's truly a one-of-a-kind gift that will never be forgotten. By gifting an individual with a star named in their honor, you are not just giving them something that looks beautiful in the sky, but rather you are giving them a symbol of your unconditional love and devotion. 
Naming a star for your loved one can be an incredibly meaningful gesture for them, as it will represent you and your relationship with them forever. It's the ultimate way to show that you don't just care about them, but also are thinking of ways to honor their memory in a special way. It will also be something that they can look up to the sky and see, reminding them of your bond with each other. Not only will they receive an official certificate declaring the star's name and coordinates, but they will also be able to track their own spiritual progress through a star chart as it relates to their zodiac sign as a lifetime journey across the night sky. Thus, offering a unique long-lasting reminder of your love and care for them. 
Overall, naming a star is an incredible gift that can be given to anyone special in your life. It will leave them with feelings of admiration, appreciation, and joy. Allowing you to express your sentiments in the best possible way: with a star in the sky. 
Why Name a Star After Someone? 
There are many reasons why people choose to name a star after someone they love. For one, having a star in the night sky is an everlasting reminder of that person's importance and significance in your life. 
Naming a star is also an incredibly unique and creative way to celebrate milestones – whether it be an anniversary, birthday, or other special occasions. It's a gesture of love and admiration that will remain in the night sky for generations to come, providing an eternal representation of your bond with someone you care about deeply. 
How To Name a Star After Someone? 
When you purchase a star package from the Star Registry, you can name your star after anyone or anything – it's completely up to you! When you buy a Custom Star Kit, you will be given an official certificate that contains your chosen star name and coordinates of its location in the night sky. You can also choose to upgrade your Star Kit and select a framing option. 
The Deluxe Star Kit includes a framed certificate, or you can opt for the Ultimate Star Kit which will have both your International Star Registry certificate and personalized star chart professionally framed and ready to display. Once the package is complete, it will be shipped directly to your door. 
In addition to the framed certificates, you can also purchase additional items such as star maps to commemorate your new star. These extras will add an extra special touch to any gift for that special someone in your life. 
Giving a star is truly one of the most unique gifts possible – it's a gift that will be remembered for generations to come. Celebrate your loved one by giving them the unique and beautiful gift of naming a star after them! 
Things To Consider When Naming a Star After Someone 
When you are considering naming a star after someone special, there are several key things to keep in mind. One important aspect of the process is making sure that the right star is chosen – one that will be easily visible from the recipient's location. Additionally, when you are buying a star kit, it is important to make sure that the company you are buying from is reputable and offers accurate information about the star, its coordinates, and other relevant details. International Star Registry is a member of the Better Business Bureau with an A+ rating. 
It is also a good idea to consider whether you would like to give your recipient a physical token of the gift – for example, a certificate or frame bearing the star's name. Many companies offer attractive frames and certificates to accompany star-naming packages, as well as other add-ons that can make the experience even more special. 
Finally, naming a star after someone is a special way of celebrating with them and showing them how much they mean to you. When you take the time to consider all of these different aspects, you can be sure that your recipient will cherish their star for many years to come. 
Conclusion 
Naming a star after someone is an amazing way to show them just how much they mean to you. By carefully considering all of the important details and choosing the right star package, you can ensure that your recipient will remember their star for many years to come. With all of this in mind, don't wait any longer – make someone special feel truly loved with the ultimate gift of love: naming a star after them!