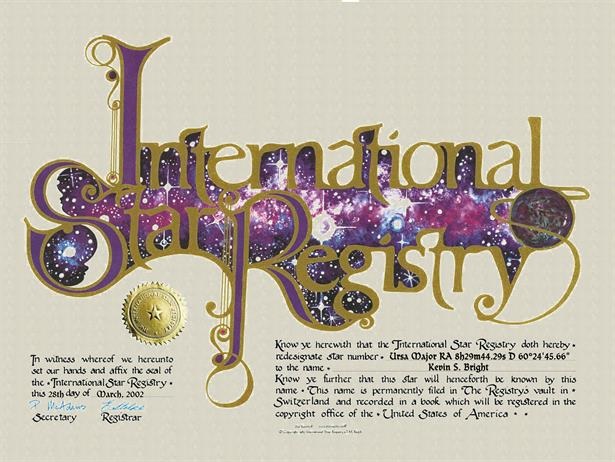 November 15 is a special day for one of Hollywood's most renowned producers, Kevin S. Bright. As he celebrates his 69th birthday, we can't help but reflect on his illustrious career and a unique birthday gift he received – a star named in his honor through International Star Registry.
Kevin S. Bright's Remarkable Career
Kevin S. Bright is a name that's synonymous with some of the most beloved television shows of all time. Born on November 15, 1954, in New York City, Bright began his journey into the world of entertainment at an early age. He attended Emerson College, where his passion for storytelling and production blossomed.
Bright's career took a major leap when he became one of the minds behind the iconic sitcom "Friends." Serving as an executive producer and director, he played an instrumental role in bringing the misadventures of Ross, Rachel, Monica, Chandler, Joey, and Phoebe to life. The show's enduring popularity continues to captivate audiences worldwide, even years after its final episode aired.
In addition to "Friends," Bright has been involved in various other successful projects, including producing the hit sitcom "Veronica's Closet" and the HBO series "Dream On." His knack for producing exceptional content has earned him critical acclaim and a permanent place in the annals of television history.
A Star-Studded Surprise
One of the most touching tributes to Kevin S. Bright's illustrious career came in the form of a unique gift. While many might ponder over what to gift a Hollywood legend on their 69th birthday, one individual had a truly stellar idea. They decided to honor Bright by naming a star after him through International Star Registry.
International Star Registry offers a unique and heartfelt way to commemorate special occasions and individuals. It allows you to name a star in the sky after someone you hold dear, making it a truly extraordinary and meaningful gift. The star named after Kevin S. Bright will forever shine brightly in the night sky, a testament to his enduring legacy in the entertainment industry.
How to Buy a Star
If you're inspired by this heartwarming gesture and are considering a similar gift for someone special in your life, you might be wondering how to buy a star. The process is surprisingly simple. International Star Registry will facilitate this process, allowing you to choose a constellation and name a star in it.
Here's a quick overview of how to buy a star:
Visit the International Star Registry's website.
Browse through the available constellations.
Select a constellation that holds special significance or appeal to you.
Provide the desired name for the star and any additional details.
Complete the purchase and receive a beautifully customized star certificate and star chart.
A Unique 69th Birthday Gift Idea
Naming a star after someone you love is not just a thoughtful gesture but also a unique and timeless gift idea. It's a symbol of the enduring connection you share and a reminder that their light will always shine brightly in your life.
As Kevin S. Bright celebrates his 69th birthday on November 15, we can't help but admire his remarkable career and the extraordinary gift that honors his legacy in the cosmos. If you're looking for a memorable and heartfelt gift for a loved one's milestone birthday, consider the timeless gesture of naming a star after them. It's a celestial tribute that will leave them starstruck and touched by your thoughtfulness. Happy 69th birthday, Kevin S. Bright! May your star continue to shine brightly in the entertainment galaxy for years to come.