Governor David Hampton Pryor has a Star Named
Modified: July 1, 2023     Author: International Star Registry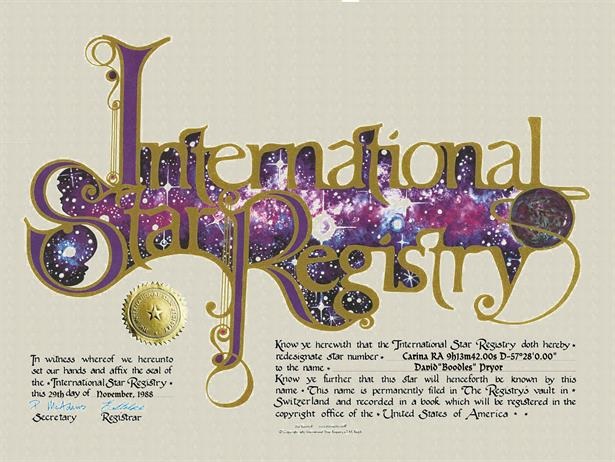 David Hampton Pryor was born on August 29, 1934, in Camden, Arkansas. He served as the 39th Governor of Arkansas from 1975 to 1979 and as a United States Senator from Arkansas from 1979 to 1997. He was known for his progressive policies, including improvements to education and healthcare, during his time as governor. Pryor was born in Camden, Arkansas, and attended the University of Arkansas, where he earned his bachelor's degree in 1957. After college, he served in the United States Army before beginning his career in politics. He was elected to the Arkansas House of Representatives in 1960, and in 1966, he became the youngest person ever elected to the United States House of Representatives from Arkansas. 
During his time in the House, Pryor was an advocate for social welfare programs and supported civil rights legislation. He was elected governor of Arkansas in 1974 and was re-elected in 1976. During his time as governor, Pryor improved education and healthcare in the state, including the creation of a statewide community college system.  After leaving office as governor, Pryor was elected to the United States Senate in 1978 and was re-elected in 1984 and 1990. During his time in the Senate, he was known for his support of education and healthcare initiatives, as well as his work on environmental issues. He retired from the Senate in 1997. 
While Pryor accomplished many things in his long political career, he also received a unique gift that would be hard to top. In 1988, the International Star Registry, a company that allows people to "name a star" after themselves or others, recorded a star name for David Hampton Pryor. The star is in the Carina constellation at the coordinates RA 9h 13m 42.00s D-57° 28′ 0.00″. The star was named "David 'Boodles' Pryor" and the star date is November 29, 1988.  The Carina constellation is one of the most prominent constellations in the southern hemisphere. It was first cataloged by the French astronomer Nicolas Louis de Lacaille in the mid-18th century. The constellation is named after the Latin word for "keel," as it was originally thought to be part of the larger constellation Argo Navis, which represents the ship used by Jason and the Argonauts in Greek mythology. 
While some may view "naming a star" as a purely symbolic gesture, there is something fascinating about having a star officially recorded and named after someone. Astronomy and astrology have been subjects of human fascination for millennia, and the ability to "buy a star package" and have a star named after oneself or a loved one is a unique and memorable gift. 
FAQ 
Q. How do I buy a star naming package?
A. International Star Registry offers a unique opportunity to name a star after someone special. You can buy a star package that includes a certificate of record, a star map, and other personalized items. It is a thoughtful and unique gift that can be used for any occasion, such as birthdays, weddings, or anniversaries. If you are interested in buying a star package, you can visit the International Star Registry website and choose from a variety of packages that suit your needs.
Q. Where is Governor Pryor's star located?
A. Governor Pryor's star is located in the Carina constellation.
In conclusion, David Hampton Pryor was a distinguished politician and public servant, known for his progressive policies and advocacy for education and healthcare. His accomplishments in office are numerous, but one of the most interesting aspects of his life may be the fact that a star was officially recorded and named after him. The International Star Registry provides a unique and unforgettable gift that can be used for any occasion, from birthdays to anniversaries to retirements. 
References: