Governor Martha Collins: A Named Star in Ursa Major | International Star Registry
 Modified: July 1, 2023     Author: International Star Registry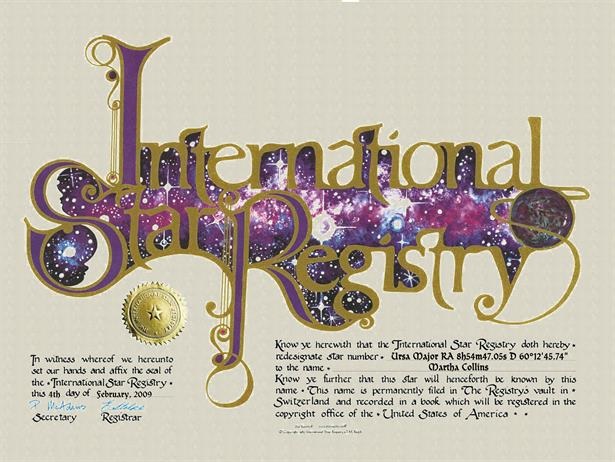 Martha Layne Collins was born on December 7, 1936, in Bagdad, Kentucky, USA. She is an American politician who served as the 56th Governor of Kentucky from 1983 to 1987, making her the first woman to hold that position in the state's history. 
Collins was raised in Shelbyville, Kentucky, where she attended public schools before earning a bachelor's degree in education from the University of Kentucky in 1959. She later earned a master's degree from the same institution. She then worked as a teacher before entering politics. Collins served as Kentucky's Secretary of State from 1971 to 1979 before being elected as Lieutenant Governor under Governor John Y. Brown Jr. 
During her term as Governor, Collins focused on economic development and education, which helped to strengthen Kentucky's economy. She also increased funding for the Kentucky Education Reform Act, which resulted in significant improvements in the state's education system.  In 2009, Collins received a unique gift from International Star Registry. The organization had recorded a star name after her, which was located in the constellation Ursa Major. The star name is Martha Collins, and its coordinates are Ursa Major RA 8h 54m 47.05s D 60° 12′ 45.74″. Ursa Major is one of the most prominent constellations in the northern sky and is also known as the Great Bear. It is commonly associated with the mythological figure of Callisto, who was transformed into a bear by the goddess Artemis. 
Astronomy and astrology enthusiasts alike are drawn to the stars for their beauty and wonder. International Star Registry provides a unique way to honor a loved one, commemorate a special occasion, or simply record a star name. With their name a star and buy a star package options, International Star Registry offers the opportunity to own a piece of the cosmos and create a lasting tribute that will be cherished for years to come. 
Martha Layne Collins was a trailblazer in Kentucky politics, and her legacy continues to inspire others today. International Star Registry's gift of a recorded star name serves as a reminder of her impact and dedication to public service. Whether for a birthday, anniversary, or any other special occasion, recording a star name through International Star Registry is a unique and thoughtful way to celebrate a loved one. 
Governor Martha Layne Collins was an important figure in Kentucky's history, and her contributions to the state continue to be felt today. International Star Registry's gift of a recorded star name serves as a fitting tribute to her legacy and a reminder of the beauty and wonder of the cosmos. 
References: 
"Martha Layne Collins." The National Governors Association.

https://www.nga.org/governor/martha-layne-collins/

 

International Star Registry.

https://www.starregistry.com/

 
FAQ
Q. What do I get when I name a star through the International Star Registry?
A. When naming a star with the International Star Registry, you will receive a beautiful certificate with your star name, date and coordinates as well as a chart with the constellation and your star indicated. You may also choose from a variety of add-ons for your order.
Q. Where is Governor Collins' star located?
A. Governor Collins' star is located in the Ursa Major constellation. Ursa Major represents the big bear and is one of the most well-known constellations in the sky!