Practical and Thoughtful Gifts for the Sagittarius Man in Your Life
Modified: July 1, 2023     Author: International Star Registry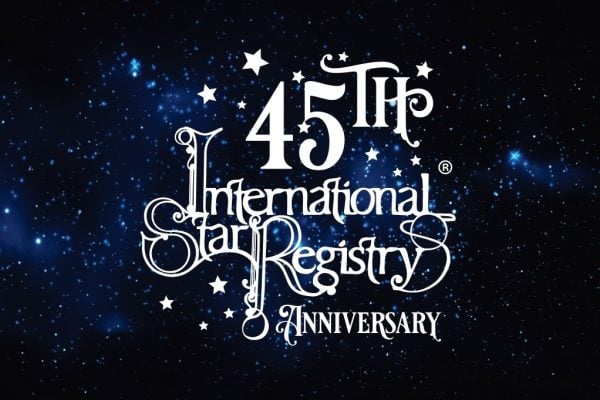 Have you ever been stumped on what gift to purchase for the special Sagittarius man in your life? Finding that perfect gift which conveys thoughtfulness and practicality can be a challenge. Put those worries aside! Whether his hobbies range from exploring the outdoors to reading, impress him with naming a star at International Star Registry –nothing could show more admiration than immortalizing a star with his name.  
7 Traits of Sagittarius Man You Should Know 
Positive and optimistic: Sagittarius men are positive, happy people who take life as an adventure that they want to explore. Endowed with a free spirit and an enthusiastic attitude, they always look on the bright side of any situation.
Adventurous: A Sagittarius man loves being out in the world, experiencing new things and going on wild adventures. He loves challenges and is always up for trying something new.
Honest: Sagittarius men are honest to a fault, sometimes even brutally so. They don't believe in sugar-coating their opinions or thoughts, no matter how uncomfortable they may be to hear.
Unconventional: Sagittarius men value their freedom and tend to

think outside the box.

They don't like being confined to one way of thinking and prefer to explore different options.
Open-minded: A Sagittarius man is always open to new ideas, opinions, and experiences. He doesn't judge others for their beliefs or lifestyles, and loves learning about different cultures.
Generous: Sagittarius men are generous with their time, energy, and resources. They like to help out those in need and will go above and beyond when it comes to giving back.
Humorous: Sagittarius men are often the life of the party, thanks to their sharp wit and sense of humor. They can always make everyone laugh and lighten up any atmosphere.
These traits should be taken into consideration when picking out a gift for a Sagittarius man. A thoughtful gift will show him that you understand his personality and appreciate his unique qualities. Here are some gift ideas for the Sagittarius man in your life: 
Practical And Thoughtful Gifts for the Sagittarius Man 
Star Naming: For the Sagittarius Man Who Dreams Big! 
Gift the Sagittarius in your life with a truly unique and thoughtful present – buy him a star! With International Star Registry, you can easily purchase a custom star package that includes everything he needs to make his own personal connection to the stars. Choose from the Custom Star Kit (unframed), Deluxe Star Kit (with framed certificate), or Ultimate Star Kit (both the certificate and personalized star chart framed). 
Not only is buying a star package a great way to show your special man that you care, but it's also an excellent gift for any occasion. Whether he's celebrating his birthday, Christmas, or just because – make sure his day is extra memorable with a star naming present. Plus, it's the perfect way to show your appreciation and admiration for his strength, ambition and wild imagination. 
Photographic Sky Image – A Practical and Thoughtful Gift for the Sagittarius Man in Your Life 
For a truly unique and special gift, look no further than this International Star Registry® Photographic Sky Image. It will be custom-made with your chosen gift package from www.starregistry.com. This is a beautiful, personalized piece of art to suit the unique personality of the Sagittarius man in your life. Not only is this gift practical – it's also thoughtful and symbolic. The constellation and stars featured on the image will serve as a reminder for him that he possesses a fiery spirit and adventurous nature, like the qualities of a Sagittarius man. 
Whether it's a birthday, Christmas gift or any other special occasion, the Photographic Sky Image is one of the best gifts and is sure to make an excellent choice that will put a smile on his face. It was created by renowned astrophotographer Eckhard Slawik and professional artist and photographer Jürgen Müller for International Star Registry so you can guarantee its quality and authenticity. 
Silver Star Ornament: A Gift for the Sagittarius Man That Lasts an Eternity 
When naming a star for a Sagittarius guy, you want something that will stand the test of time. The Silver Star Ornament is the perfect accessory for him because it's a symbol of eternity, love, and joy. It reflects his personality traits – optimistic, adventurous and independent – while also reminding him that he can always look up to the star shining brightly zodiac sign overhead!  
Hanging this ornament in his home is sure to bring a smile to his face each and every time he sees it. Its timelessness and beauty will be cherished for years to come, making it a wonderful gift that shows how much you care about him. So, what are you waiting for? Get the Sagittarius man in your life a star and this special Silver Star Ornament as a reminder of love, joy and eternity! 
Final Words: 
Finding the perfect gift for a special Sagittarius man in your life doesn't have to be difficult. With these thoughtful and practical ideas, you can make sure to get him something that reflects his unique personality traits and shows just how much you care. From star naming with hand-written calligraphy to a Photographic Sky Image, there's something for every Sagittarius man. Show your appreciation with International Star Registry's gifts and guarantee him a memorable experience! 
With a bit of thought and consideration, you can find something that he will definitely love! But don't forget – no matter what gift you choose for him, it's sure to be a winner. He'll always know how much you care about him, and that's what counts the most. So don't wait any longer – give the Sagittarius man in your life a gift he will remember forever!