Remembering Doris Roberts: A Shining Star in Hollywood
Modified: July 1, 2023     Author: International Star Registry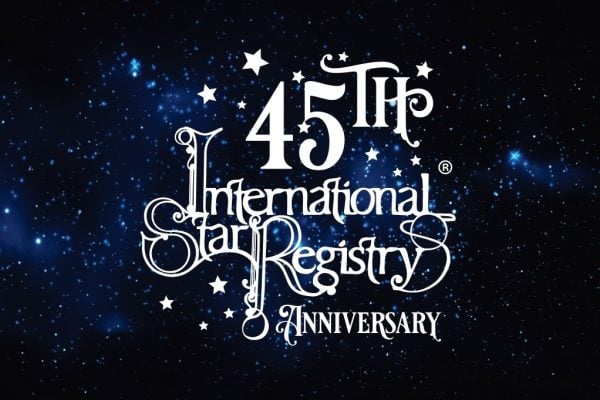 Doris Roberts, who passed away on April 17, 2016. Doris Roberts was an icon in the world of entertainment, captivating audiences with her unparalleled talent, infectious energy, and unforgettable performances. Her contributions to the film and television industry have left an indelible mark, and her legacy will continue to shine brightly for generations to come. She also shine brightly in the Virgo constellation where the star named after her resides.
Doris Roberts was born on November 4, 1925, in St. Louis, Missouri. From an early age, she exhibited a passion for the arts and a natural gift for acting. She pursued her dreams and honed her craft, eventually gracing both the stage and the silver screen with her extraordinary presence. Her dedication and versatility led to a career spanning several decades, during which she amassed an impressive body of work that resonated with audiences worldwide.  Roberts' breakthrough came with her role as the loving yet formidable mother, Marie Barone, in the beloved television series "Everybody Loves Raymond." Her portrayal of this character earned her four Primetime Emmy Awards and countless accolades. Doris Roberts brought Marie Barone to life with her comedic timing, sharp wit, and undeniable charm, making her a fan favorite and establishing her as a true television legend. 
Beyond her role in "Everybody Loves Raymond," Roberts displayed her remarkable talent in numerous films, television shows, and stage productions. Her ability to effortlessly transition between comedy and drama showcased her versatility as an actress. From her memorable performances in "National Lampoon's Christmas Vacation" to her compelling roles in "Remington Steele" and "The Middle," Doris Roberts captured the hearts of audiences across genres.  While Doris Roberts may have left this earthly stage, her light continues to shine in the celestial realm.
At some point in her extraordinary life, a star in the Virgo constellation was recorded with International Star Registry. The star, named "Doris Roberts," resides at coordinates Virgo RA 11h 57m 32.44s D-11° 16′ 50.59″. Virgo, one of the twelve zodiac constellations, holds a special place in astrology and astronomy. Its name is derived from the Latin word for "virgin," symbolizing purity and strength, qualities that Doris Roberts exemplified throughout her career. Others, with stars in the same constellation include: Regis Philbin,  Roger B. Wilson, Sid Caesar, Thomas Lee Judge, and John Joyce Gilligan Governor.
International Star Registry offers a unique opportunity to memorialize loved ones through the timeless beauty of the stars. Naming a star serves as a fitting tribute, allowing cherished memories to live on in the vast expanse of the night sky. By offering the ability to record a star name, the International Star Registry provides a heartfelt and enduring memorial gift idea for those navigating the difficult journey of grief. It serves as a symbol of remembrance, a celestial condolence, and a tangible representation of the love and admiration we hold for those we have lost. 
In conclusion, the International Star Registry offers a unique and meaningful way to pay tribute to our loved ones who have passed away. Naming a star, purchasing a star package, or recording a star name can serve as a remarkable memorial gift idea, bringing solace and comfort during times of bereavement. It is a lasting symbol of love and a reminder that those we cherish are always with us, shining brightly in the vast cosmos.  In honoring the memory of a loved one we can find solace in the beauty and wonder of the universe. The International Star Registry provides a platform to record a star name, allowing us to create a lasting tribute to our loved ones. By embracing the connection between astronomy and astrology, we acknowledge the profound impact stars have had on human history and our collective fascination with the celestial realm.  
As we gaze upon the night sky, we are reminded of the vastness of the universe and the eternal nature of the stars. The act of naming a star through International Star Registry becomes a poignant symbol of remembrance and a source of comfort for those mourning the loss of a dear one. It offers a tangible way to express condolences and pay tribute to their enduring spirit.  International Star Registry serves as a beacon of hope during times of grief, providing a unique and heartfelt memorial gift idea. Whether it is purchasing a star package, recording a star name, or honoring a loved one's memory, this celestial gesture speaks volumes about the profound impact they had on our lives. It reminds us that their light continues to shine, even in their physical absence. 
References: