Gregory Peck (April 5, 1916 – June 12, 2003) Has a Star Named
Modified: July 1, 2023     Author: International Star Registry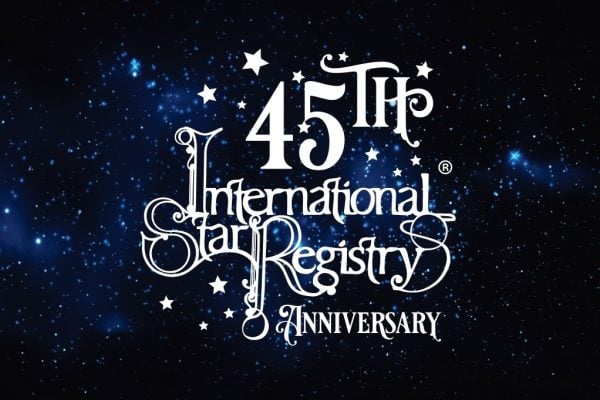 Gregory Peck, one of Hollywood's most iconic actors, passed away on June 12, 2003, leaving behind a remarkable legacy in the world of cinema. Born on April 5, 1916, in La Jolla, California, Peck graced the silver screen for over five decades, captivating audiences with his talent, charisma, and memorable performances. We honor the life and contributions of Gregory Peck, a true legend of the silver screen.  Peck's journey in the entertainment industry began in the 1940s, where he quickly rose to prominence with his commanding presence and remarkable acting skills. He starred in numerous classic films, including "To Kill a Mockingbird" (1962), which earned him an Academy Award for Best Actor, solidifying his place as one of the greatest actors of his time. His portrayal of Atticus Finch, a compassionate and courageous lawyer, left an indelible mark on cinema history and earned him immense critical acclaim.  One other honor bestowed on him for his illustrious career is a star named after him through International Star Registry.
Throughout his career, Peck took on a wide range of roles, showcasing his versatility as an actor. He captivated audiences with his performances in films such as "Roman Holiday" (1953), "The Guns of Navarone" (1961), "Cape Fear" (1962), and "The Omen" (1976). His ability to embody complex characters with depth and sincerity made him a beloved figure in the hearts of moviegoers around the world. 
On the personal front, Peck was known for his integrity, kindness, and commitment to humanitarian causes. He was actively involved in various philanthropic endeavors, including his work as the longtime president of the American Cancer Society. Peck's dedication to making a positive impact on society extended beyond the silver screen, solidifying his reputation as a compassionate and principled individual.  Following his passing, Gregory Peck was laid to rest at the Cathedral of Our Lady of the Angels, located at 555 West Temple Street, Los Angeles, California. His final resting place serves as a tribute to his memory and provides a serene space for fans and loved ones to pay their respects.  In commemoration of Peck's remarkable life and contributions, a memorial service was held at the Hollywood Forever Cemetery, located at 6000 Santa Monica Boulevard, Los Angeles, California. Friends, family, and fans gathered to honor the actor's legacy and celebrate the profound impact he had on the world of cinema. 
As a touching gift to Gregory Peck, a star was officially recorded in his name through the International Star Registry. This unique gift, bestowed upon Peck posthumously, immortalizes his memory in the night sky. The star resides in the constellation Aquila. Aquila, known as the Eagle, is a constellation associated with power, strength, and determination, fittingly reflecting Peck's incredible presence on and off the screen.  International Star Registry provides a meaningful and enduring memorial gift idea for those grieving the loss of a loved one. By naming a star, such as the one dedicated to Gregory Peck, individuals can create a lasting tribute that symbolizes their enduring love and remembrance. Each time they gaze upon the star, they are reminded of the cherished memories and the profound impact their loved ones had on their lives. Others with stars in the same constellation include, Stephen Merrill, Tim & Faith McGraw, and Walter Payton. 
In conclusion, the passing of Gregory Peck on June 12, 2003, marked the end of an era in Hollywood. His outstanding contributions to the film industry, combined with his humanitarian efforts, left an indelible mark on the world. As fans and loved ones continue to remember and honor Peck's remarkable legacy, the International Star Registry offers a unique and poignant way to commemorate the departed. Through the act of naming a star, individuals can find solace in the heavens above, forever cherishing the memories of their loved ones. 
References: