Christopher Plummer (December 25, 1929 - February 5, 2023) Has a Star Named
Modified: July 1, 2023     Author: International Star Registry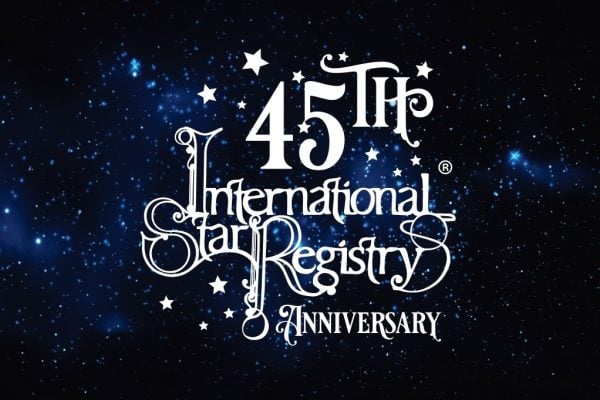 Christopher Plummer, who left us on February 5, 2023. Born on December 25, 1929, in Toronto, Ontario, Canada, Plummer graced the world with his remarkable talent and captivating performances throughout his illustrious career.  Christopher Plummer was a celebrated figure in the entertainment industry, known for his versatility and commanding presence on both stage and screen. His incredible talent earned him numerous accolades, including an Academy Award, two Tony Awards, two Emmy Awards, and a Golden Globe Award. one unique accolade he received, was an actual star named after him through International Star Registry.
Plummer's magnetic charisma and ability to embody a wide range of characters made him an icon in the world of acting.  Plummer's contribution to the film industry was profound and far-reaching. He brought to life unforgettable roles in films such as "The Sound of Music," where he portrayed the charming and complex Captain von Trapp, and "Beginners," for which he received an Academy Award for Best Supporting Actor at the age of 82. His performances in "The Insider," "All the Money in the World," and "Knives Out" showcased his exceptional talent and made a lasting impact on audiences worldwide.  In addition to his success in film, Christopher Plummer's stage career was equally remarkable. He captivated audiences with his powerful performances in numerous Shakespearean plays, including "Hamlet," "Macbeth," and "King Lear." Plummer's stage presence was awe-inspiring, and his interpretation of these iconic characters solidified his status as a true master of the craft. 
As we bid farewell to Christopher Plummer, we take solace in the fact that his legacy will forever live on. His body of work continues to inspire generations of aspiring actors and film enthusiasts. Although he may have departed from this world, his contributions to the arts will forever remain immortal.  In a related matter, we remember an extraordinary gift Christopher Plummer received many years ago. A star in the constellation Andromeda, named after him through the International Star Registry, stands as a testament to his legacy. This star, with the coordinates Andromeda RA 1h 35m 0.00s D 44° 16′ 0.00″, was recorded on December 25, 1981 adding a celestial connection to his remarkable life. It also brings a connection to some of the other prominent people in Star Registry's listing, including: Betty White, Bill Clinton, John Bowden Connally Governor, Michael Anthony, Kate Mulgrew, and Allison Janney.
Andromeda, the constellation in which Christopher Plummer's star resides, is a beautiful formation visible in the northern hemisphere. It holds significant cultural and astronomical significance, representing themes of bravery, femininity, and the cosmos. The constellation's rich history and symbolism parallel Plummer's own multifaceted journey through the arts, making it a fitting tribute to his memory. 
The International Star Registry offers the opportunity to record a star name as a unique memorial gift idea. In times of grief and loss, such a gesture can provide solace and serve as a heartfelt tribute to a departed loved one. The act of naming a star after someone special, like Christopher Plummer, is a lasting reminder of their enduring presence in our lives.  For those seeking a meaningful way to express condolences or honor the memory of a loved one, International Star Registry provides a range of options, including the ability to name a star or purchase a star package. This distinctive memorial gift idea allows the bereaved to commemorate their loved ones in a truly unique and celestial manner.  In the case of Christopher Plummer, whose talent and charisma touched the lives of millions, the commemoration of a star in the Andromeda constellation aligns beautifully with his legacy. Just as stars illuminate the night sky, Plummer's performances illuminate the stage and screen, leaving an indelible mark on the world of entertainment. 
In conclusion, Christopher Plummer's extraordinary talent and contributions to the arts will forever hold a cherished place in our hearts. As we remember him, let us also consider the profound impact of the International Star Registry in providing a lasting memorial for those who have passed.  The International Star Registry's concept of recording a star's name offers a truly unique and symbolic tribute. By naming a star after a departed loved one, we create a lasting connection between their memory and the vastness of the universe. It serves as a reminder that their light continues to shine, even in their absence.  The International Star Registry provides an opportunity to buy a star package to name a star, allowing individuals to express their condolences and pay tribute in a deeply meaningful way. Amidst the grief and longing for those we have lost, the act of immortalizing their memory through a star serves as a powerful reminder of their enduring spirit. 
In the realm of astronomy and astrology, stars have long held significance. They have been regarded as symbols of hope, guidance, and eternity. By associating a loved one's name with a star, we establish a connection that transcends time and distance, offering solace and comfort during the grieving process.  In the face of loss, the International Star Registry provides a source of solace and remembrance, creating a lasting tribute that extends beyond the earthly realm. May the stars above continue to shine brightly, carrying the memories of our loved ones and providing comfort to those left behind. 
References: