Karl Lagerfeld (September 10, 1933 - February 19, 2019) Has a Star Named
 Modified: July 1, 2023     Author: International Star Registry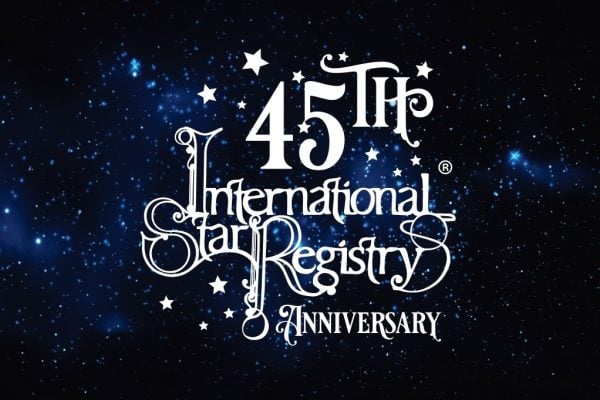 On February 19, 2019, the fashion world lost one of its most iconic and influential figures. Karl Lagerfeld, the renowned German fashion designer, creative director, and fashion icon, passed away at the age of 85 in Paris, France. Lagerfeld's distinctive style, extraordinary talent, and unparalleled contributions to the fashion industry left an indelible mark on the world.  Born on September 10, 1933, in Hamburg, Germany, Lagerfeld's passion for fashion was evident from a young age. His creative journey began in Paris, where he moved in his early 20s to pursue his dreams. Lagerfeld quickly rose to prominence, captivating the fashion world with his innovative designs, visionary approach, and remarkable attention to detail.  One unique honor bestowed upon Lagerfeld is the star named after him through International Star Registry. A fitting Icon for a fitted icon!
Throughout his career, Lagerfeld collaborated with renowned fashion houses, including Chanel, Fendi, and his own eponymous label, Karl Lagerfeld. His exceptional talent as a designer, combined with his innate understanding of trends and culture, enabled him to redefine the boundaries of fashion, pushing it to new heights. 
Lagerfeld's contributions to the fashion industry extended far beyond his groundbreaking designs. His charismatic personality, signature white ponytail, and dark sunglasses made him instantly recognizable and an iconic figure in the industry. Lagerfeld's artistic vision and tireless work ethic propelled him to become one of the most influential figures in fashion, earning him the title of "Kaiser Karl."  The loss of Lagerfeld's creative genius was mourned by millions worldwide. Friends, colleagues, and fashion enthusiasts gathered to pay their respects and celebrate his extraordinary life at a memorial service held at the prestigious Grand Palais in Paris. The service, filled with heartfelt tributes and fond memories, honored Lagerfeld's incredible legacy and the indomitable spirit he brought to the fashion world. 
As a tribute to Lagerfeld, a star in the Auriga constellation was officially recorded with  International Star Registry, an organization that allows individuals to name stars as a unique and everlasting gift. This star, named "Karl Lagerfeld," is located at coordinates RA 4h 58m 34.00s and D 30° 36′ 0.00″. Auriga, the constellation where the star resides, holds significance in astronomy and astrology, representing the charioteer in Greek mythology. It symbolizes strength, leadership, and a relentless pursuit of excellence – qualities Lagerfeld embodied throughout his illustrious career. Others with stars in the Auriga constellations are, Roddy McDowall, Richard M Nixon, President George Bush & Family, Lauren Graham, and Kathleen Babineaux Blanco.
International Star Registry offers a thoughtful and meaningful memorial gift idea for those seeking a special way to remember and honor loved ones who have passed away. By naming a star through the Registry, individuals can create a lasting tribute to their cherished memories. The act of naming a star serves as a symbol of remembrance, representing the eternal bond shared with the departed. 
For those who have chosen cremation as the final disposition, a named star from the International Star Registry becomes a fitting tribute. Just as the star's light shines brightly in the night sky, the memory of the departed lives on, illuminating the hearts of those left behind. It serves as a beautiful metaphor for the enduring presence and impact that loved ones have in our lives.  The International Star Registry's "Buy a Star Package" offers a personalized certificate, a star chart to locate the named star, and other commemorative materials, providing a touching and heartfelt way to express condolences. It serves as a unique and extraordinary gift, creating a connection between the departed and the vastness of the universe. 
In conclusion, the passing of Karl Lagerfeld marked the end of an era in the fashion world. His immense talent, unparalleled creativity, and iconic personality left an indelible imprint on the industry and inspired generations of designers to come. As a tribute to his mark on the fashion world, the International Star Registry's act of naming a star offers a unique and everlasting memorial gift idea, allowing loved ones to find solace in the enduring light that shines brightly in the night sky. 
References: