Governor Thomas Lee Judge has a Star Named
Modified: July 1, 2023     Author: International Star Registry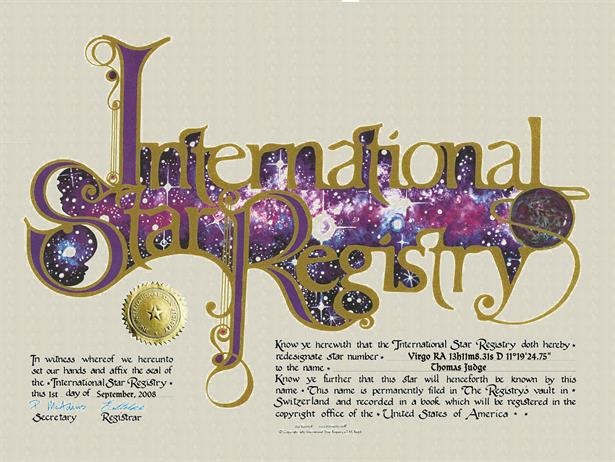 Memorializing Governor Thomas Lee Judge: A Life of Service and Accomplishments 
Thomas Lee Judge, born on October 12, 1934, and passing away on September 8, 2006, was a remarkable American politician who dedicated his life to public service. As the 18th governor of Montana, he made a lasting impact on the state and its people. Governor Judge, a member of the Democratic Party, served as governor from 1973 to 1981, following his term as the 25th lieutenant governor of Montana from 1969 to 1973. His contributions to the state's growth and development continue to be remembered and celebrated. 
Throughout his career, Governor Thomas Lee Judge displayed an unwavering commitment to improving the lives of Montanans. He focused on various key areas, including education, economic development, and environmental conservation. Under his leadership, Montana experienced substantial advancements in education, with increased funding for schools and initiatives aimed at enhancing educational opportunities for all. Governor Judge recognized the importance of a well-educated populace and believed in the power of knowledge to shape a brighter future for the state. He was also recognized in the heavens through International Star Registry when someone named a star after him in the Virgo constellation.
Governor Judge also played a crucial role in promoting economic growth and development in Montana. He worked tirelessly to attract businesses, foster entrepreneurship, and create employment opportunities for the citizens. Through his policies, he aimed to strike a balance between economic progress and environmental preservation, ensuring that Montana's natural resources were protected for future generations. His dedication to sustainable development became a hallmark of his tenure as governor. 
Beyond his political career, Governor Thomas Lee Judge was a beloved figure in the hearts of the people of Montana. He touched countless lives through his kindness, compassion, and genuine concern for the well-being of others. His commitment to public service extended beyond his official duties, as he actively participated in community events, supported charitable causes, and championed initiatives that aimed to uplift the disadvantaged. 
It is a testament to his legacy that someone chose to honor Governor Thomas Lee Judge by recording a star name in his memory. The star, named "Thomas Judge," was registered on September 01, 2008, by the International Star Registry. Located in the Virgo constellation, at RA 13h 11m 8.31s and D 11° 19′ 24.75″, this celestial tribute symbolizes the lasting impact of Governor Judge's life and accomplishments. 
The Virgo constellation, where the star is situated, is one of the twelve zodiac constellations, associated with the astrological sign Virgo. Individuals born under this sign are known for their attention to detail, practicality, and analytical thinking. In times of loss and bereavement, Virgos often cope by seeking solace in their meticulous planning and organized approach. It is a fitting tribute that Governor Judge, known for his diligence and methodical nature, is honored through a star in the Virgo constellation. Other honorees with stars named after them in the Virgo constellation include, Blue Wilson, Christy Oldham, Diane Warren, and Doris Roberts.
The International Star Registry provides a unique and thoughtful way to commemorate special occasions or remember loved ones. Naming a star through the International Star Registry allows individuals to create lasting memories and express their emotions in a tangible and enduring manner. Whether it's celebrating an anniversary, marking a birthday, or offering sympathy during times of loss, the act of naming a star can bring comfort and solace. 
International Star Registry offers a range of buy-a-star packages tailored to suit various occasions and preferences. These star packages provide an opportunity to record a star name, such as "Thomas Judge," and receive an official certificate of registration. Each package includes detailed coordinates, allowing stargazers to locate their named star in the night sky. By offering this unique gift, International Star Registry helps individuals create cherished memories that can be treasured for a lifetime. 
In conclusion, Governor Thomas Lee Judge's life and career were characterized by an unwavering commitment to public service and a genuine desire to make a positive impact. His contributions to Montana, both as governor and lieutenant governor, continue to shape the state's development and prosperity. The star named in his honor through the International Star Registry is a testament to his enduring legacy. By recording a star name, individuals can create meaningful and lasting connections to their loved ones or commemorate significant moments in a truly celestial way. 
References: