James Garner (April 7, 1928 - July 19, 2014) Has a Star Named
Modified: July 1, 2023     Author: International Star Registry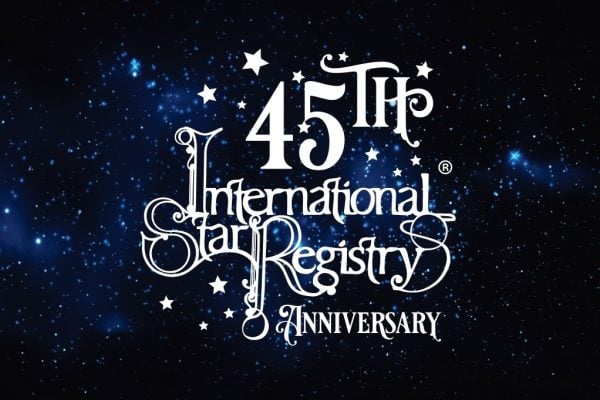 James Garner, beloved actor and iconic figure in the entertainment industry, passed away on July 19, 2014, leaving behind a legacy that will be cherished for generations to come. Known for his charm, wit, and remarkable talent, Garner captivated audiences with his memorable performances in both film and television. Born on April 7, 1928, in Norman, Oklahoma, Garner embarked on a remarkable journey that would forever shape the landscape of the entertainment world.  Hi was gifted a star named after him during his career through International Star Registry.
Throughout his illustrious career spanning over five decades, James Garner graced both the silver screen and the television screen, leaving an indelible mark in each medium. Garner's breakthrough came with his role as Bret Maverick in the popular Western series "Maverick" in the late 1950s, which propelled him to stardom and garnered him critical acclaim. His natural charisma and effortless portrayal of the roguish yet lovable Maverick endeared him to audiences worldwide.  In addition to his iconic television role, Garner's film career was equally impressive. He showcased his versatile acting skills in a wide range of genres, from drama to comedy. Notable films in his extensive filmography include "The Great Escape," "The Notebook," and "Murphy's Romance," for which he received an Academy Award nomination. Garner's ability to effortlessly transition between lighthearted and intense roles earned him the respect and admiration of both fans and peers alike. 
James Garner's passing has left a void in the hearts of his loved ones and countless fans around the globe. His loss is deeply felt by all who admired his talent, kindness, and genuine demeanor. As we remember him, it is important to pay tribute to his memory and honor his contributions to the world of entertainment.  James Garner found solace in the stars, and now his name shines among them. Someone recorded a star in his honor through International Star Registry. A star named James Garner now resides in the constellation Aries, with coordinates Aries RA 2h 33m 14.00s and D 13° 30′ 0.00″. Aries, the first sign of the zodiac, symbolizes courage and determination, reflecting Garner's unwavering spirit throughout his career. This beautiful tribute aligns with his passion for astronomy and astrology, symbolizing his everlasting presence in the celestial realm. Other celebrities with stars named in the Aries constellation include, Danny-Masterson, John-Koonz, John-Madden, Nicole-Holofcener, Adrian Grenier, and Rosie O'Donnell.
International Star Registry offers the opportunity to name a star and acquire a personalized package, making it a perfect memorial gift for those who have passed. By providing solace and comfort to grieving individuals, this thoughtful gesture allows them to find solace in the beauty and vastness of the universe. A named star not only serves as a tangible reminder but also becomes a lasting symbol of remembrance and connection to the departed loved one.  If you have a loved one cremated, a named star becomes an even more fitting tribute. Just as ashes disperse and return to the earth, a star's light transcends time and space, illuminating the night sky with its brilliance. This connection offers solace and provides a sense of peace, knowing that a part of their loved one will forever shine brightly above. 
International Star Registry stands as a unique and remarkable gift that can be utilized for bereavement. It allows individuals to commemorate the lives of their loved ones and find comfort in the grandeur of the cosmos. As we remember James Garner, his named star serves as a poignant reminder of his enduring presence and the joy he brought to our lives.  In conclusion, James Garner's legacy will forever resonate in the hearts of fans worldwide. His extraordinary career and genuine personality continue to inspire and captivate audiences to this day.  Through International Star Registry, his memory lives on as a star bearing his name graces the constellation Aries. This personalized celestial tribute stands as a lasting testament to his talent, spirit, and the profound impact he made during his time on Earth. 
References: