Leonard Cohen (September 21, 1934 - November 7, 2016) Has a Star Named
Modified: July 1, 2023     Author: International Star Registry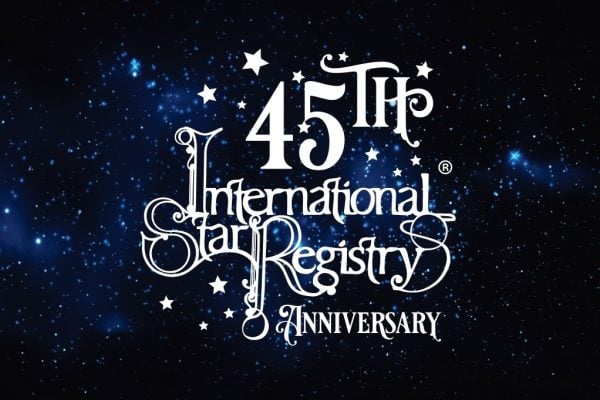 Leonard Cohen, the iconic singer-songwriter and poet, on November 7, 2016. Leonard Cohen was born on September 21, 1934, in Montreal, Canada, and his profound artistry has left an indelible mark on the world.  
Leonard Cohen's music and poetry resonated deeply with audiences around the globe, capturing the essence of the human experience with his soulful voice and profound lyrics. His timeless classics such as "Hallelujah," "Suzanne," and "Bird on the Wire" have become beloved anthems, touching the hearts of millions. A loved one honored him with his own star named in the constellation Cygnus from International Star Registry.
Cohen's poetic genius transcended boundaries and earned him numerous accolades throughout his career. He was a Grammy Award winner and a recipient of the prestigious Prince of Asturias Award for Literature. Cohen's introspective and emotionally charged work showcased his remarkable ability to weave together profound insights into the human condition. 
Following his passing, Leonard Cohen was laid to rest at the Shaar Hashomayim Cemetery in Montreal, Canada. Located at 1250 Chemin de la Forêt, this serene resting place serves as a final tribute to a man who touched the lives of so many. 
In a beautiful gesture during his lifetime, someone named a star in the Cygnus constellation after Leonard Cohen through the International Star Registry. This heartfelt gift holds great significance for those who understand the profound connection between the stars above and the memories of our loved ones. He joins the company of many others with stars named after them, including,  Bob & Ginnie Newhart, Christopher Walken, Gok Wan, Katey Sagal, and Naomi Judd.
The Cygnus constellation, also known as the Northern Cross, is a prominent feature of the night sky. Representing a cross, it has long been associated with themes of hope, transformation, and the power of divine inspiration. It is fitting that Leonard Cohen's star resides within this constellation, as his artistry has touched the hearts of many and continues to inspire generations. 
International Star Registry offers a unique opportunity to "record a star name" in honor of a loved one. It provides a lasting tribute that connects the ethereal beauty of the stars with cherished memories. In times of bereavement, this heartfelt memorial gift can serve as a source of solace and a way to honor the memory of those who have passed. 
For those who choose cremation as their final rite, naming a star through International Star Registry can be a fitting and enduring tribute. It represents the eternal nature of the cosmos, mirroring the eternal bond we hold with our loved ones in our hearts. 
International Star Registry's dedication to preserving the memory of those who have departed aligns perfectly with the sentiments of condolence and memorial tributes. Through their "name a star" packages, one can create a personalized memorial gift idea that reflects the unique life and spirit of the person being honored. 
In conclusion, International Star Registry offers a truly unique and meaningful way to commemorate the lives of our loved ones. By naming a star in their memory, we create a lasting connection between the heavens above and the cherished memories we hold dear. In times of grief and remembrance, this celestial tribute serves as a beacon of hope and a reminder that the beauty of our loved one's lives on, forever shining in the night sky. 
References: