Unique Gift Ideas for The Social Gemini Man
Modified: July 1, 2023     Author: International Star Registry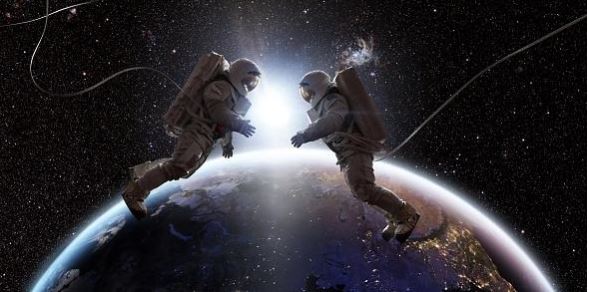 Are you wondering what to get the special Gemini man in your life? Choosing the perfect gift, they'll truly appreciate can be tough. Fortunately, there are many options, including naming a star after them in the night sky and including handwritten calligraphy. 
Qualities Of a Gemini Man 
 A Gemini man is a complex individual with many layers to his personality. He tends to be independent yet loves socializing with others; he is intellectual and curious but also laid-back and relaxed. His unique qualities are what make him an ideal gift recipient: no matter what type of gift you choose for him, it's sure to be appreciated. 
When searching for the perfect gift, consider his interests and hobbies. A Gemini man loves learning and discovering new things, so opt for a unique experience or exploration-based gifts. He values knowledge and enjoys having stimulating conversations with those around him. He also enjoys traveling and adventure. 
Star Naming 
One of the most unique and memorable gifts you can give to a Gemini man is star naming. This gift allows him to name an actual star in the night sky. He will receive an official certificate with his chosen star's coordinates and details, along with a map of where it is located in the night sky.  To make this gift even more special, you can have your star registry package professionally framed and ready to display! Framing services are available through the International Star Registry, so you don't have to worry about finding a framer or purchasing one on your own. Your framed star kit will arrive in beautiful condition and ready to display at home or in the office. With every package, you will also receive a wallet-sized card with your star's details and location data. 
Your Gemini man will always have a reminder of you and your special gift for years to come. There is no better way to honor his presence in your life than with a star named after him – it's the perfect gift! Naming a star is a great way to show him how much you care while also celebrating his special character traits. It is truly a one-of-a-kind gift that he will always remember and appreciate. So don't wait – show him how much you care by naming a star after him today! 
Photographic Sky Image  
Is your loved one a Gemini? Show off his sign with this thoughtful and unique gift idea: a photographic sky image that highlights their named star in the night sky!  For the social Gemini man, nothing can be more meaningful than a personalized gift that they'll treasure forever. This beautiful image ensures many memories and conversations with friends and family. What better way to show your love or appreciation for them than by giving them something that puts their name on the stars?  Give the unique gift of a personalized star with a sky image of their constellation. This one-of-a-kind gift will make any Gemini man feel special and loved. Whether it's for a birthday, anniversary, or just because, this beautiful image will surely bring joy and smiles to his face and surprise and delight everyone around him.  Let your Gemini man show off their sign in style, and make sure they know how much they mean to you by giving them this fantastic gift! It's simple but powerful design will surely be a hit among all Gemini men. And with this gift idea, they'll always be reminded of the cosmos and the special star you gave them. So, show your love today and give them something unique that will stay with them forever! 
FAQ
Q. What Is the Best Gift for A Gemini Man?
A. The best gift for a Gemini man would be something that celebrates his sign in the stars, like a sky image of his star you named after him! This thoughtful and unique gift will show him just how much you care about him and make sure he always remembers the special star you gave him.
Q. What Does Star Registry's Photographic Sky Image Look Like?
A. The sky image is created from a series of photographic illustrations and is customized with the coordinates of your named star. The exact location of your star will be circled so you will always know your place in the cosmos.
Q. What Is the Best Way to Show My Appreciation for A Gemini Man?
A. The best way to show your appreciation for a Gemini man is by giving them something thoughtful and unique that celebrates his sign in the stars, like a star naming package with a sky image of his constellation! This special gift will make him feel appreciated and loved.
Final Words: 
The perfect gift for the social Gemini man is something that can express his personality and make him feel like he is unique. Whether you are looking for something special to show your appreciation or love for a friend or family member, you can give many thoughtful gifts to any Gemini man. From personalized items or gifts that reflect his zodiac sign and personality, there is something for everyone. With a little bit of creativity, you can find the perfect gift idea that will make him smile and feel appreciated. So don't forget to show your Gemini man that he is loved – the right gift can go a long way with the Star Registry®!