Honoring a Loved One with Thoughtful & Unique Memorial Gifts
Modified: July 1, 2023     Author: International Star Registry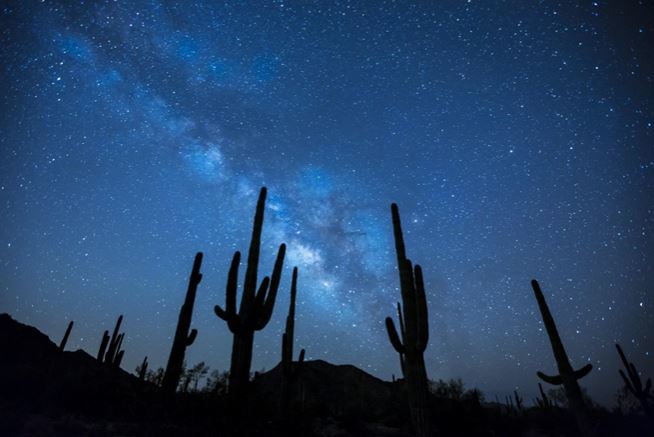 Have you ever thought of the perfect way to honor and memorialize a loved one? Star Naming, with handwritten calligraphy, and engraved sterling silver jewelry are thoughtful and unique ways of keeping the spirit of your beloved alive. Star Registry®  allows a piece of the night sky to be named in memory of that person, while engraved sterling silver jewelry provides a tangible, personal keepsake for years to come. There is no limit when it comes to honoring those who have passed on through creative memorial gifts. 
How Stars Can Memorialize a Loved One 
There is no better way to honor a lost loved one than by sharing their memory with others. Memorial gifts are an excellent way of keeping memories alive and brightening up someone's day.  One of the most unique memorial gifts you can give is that of stars in the night sky, immortalizing your beloved family member, friend, or pet. With the Star Registry®, you can choose a constellation of stars and name them after your lost loved one. Then you will receive an official certificate of authenticity that certifies the recording of their name in the night sky forever.  It is a beautiful way to keep the memory alive. The star-naming service also comes with a special booklet containing information for when you're staring up at the night sky. This is the perfect pick-me-up for those grieving friends or family members who may be struggling to find closure and peace.  No matter what type of sympathy gift or memorial gift you give, personalizing it to the individual is critical. The perfect gift should make them feel connected to their lost loved ones by providing happy memories that can be cherished forever.  Remember to always keep your loved one in your heart and bring their memory alive through thoughtful and unique memorial gifts. This is the best way to show that you care and keep their memory alive for many years to come. 
Star Naming As A Memorial Gift 
Honoring a loved one's life with a star named from International Star Registry is an emotional experience that can provide comfort and solace to those grieving. A gift of this type allows you to pay tribute to the memory of your beloved, conveying how much they tangibly meant to you.  Once you have chosen the perfect constellation, you will be presented with your unique certificate that includes the name of your loved one and the coordinates in which it is located in the night sky. You will also receive a star chart detailing where to look to find it.  These certificates make for beautiful and deeply meaningful memorial gifts that can be presented in person or mailed directly to their family. It's a way of honoring the memory of your beloved and giving them eternal recognition of what they meant to you. 
Expressing Sentiments with Letters and Words 
Honoring a loved one who has passed away can be difficult, but with thoughtful and unique memorial gifts, you can create lasting memories to remember them by. One way to do this is with a star package that includes handwritten calligraphy. Your chosen star name will be delicately drawn by one of the staff artists, and the certificate will be personalized with the date of dedication and the telescopic coordinates of the star. This heartfelt gift will remind you that your loved one is always looking down from above and watching over you. 
Engraved Sterling Silver Jewelry 
Another way to honor a loved one is with personalized, engraved silver jewelry. Choose from our selection of pendants and bracelets to find the perfect piece to commemorate your family member or beloved pet. You can choose between several different styles for your engraved piece of sterling silver jewelry. This delicate yet beautiful jewelry will become a lasting memento of your loved one that can be passed down from generation to generation. 
FAQ
Q.
How Can I Personalize Memorial Gifts?
A. When it comes to honoring those who have passed, personalizing the memorial gift is key. You can do this by having their name or initials engraved on a piece of jewelry, choosing stars that were in the sky at the time of their birth, or choosing a package with handwritten calligraphy for them. This is an excellent way to keep their memory alive and make sure they are never forgotten.
Q.
Why Is Star Naming a Special Memorial Gift?
A. Star naming is an emotionally powerful way to honor the memory of your loved one. It beautifully immortalizes them and provides comfort and solace to those grieving by giving them something tangible to remember by. It will remind them that they are always looking down from above, watching over you.
Q.
What Is a Remembrance Gift?
A. A remembrance gift is sometimes referred to as a sympathy gift, memorial gift, condolence gift, or remembrance item. These are gifts that are often given in memory of a lost loved one or someone close.
Conclusion 
There are many thoughtful and unique options available for finding the perfect memorial gift. Whether you choose a star package, handwritten calligraphy, or engraved sterling silver jewelry, you're sure to find something that will honor your loved one in the most meaningful way. Don't forget to check out the Star Registry® for more information about these and other memorial gifts. With the right gift, you can help your grieving friends or family members pick themselves up during this difficult time and remember their loved ones with happy memories.