Showing Your Support: Ideas for Sentimental Gifts for Someone Who Has Lost a Loved One
Modified: July 1, 2023     Author: International Star Registry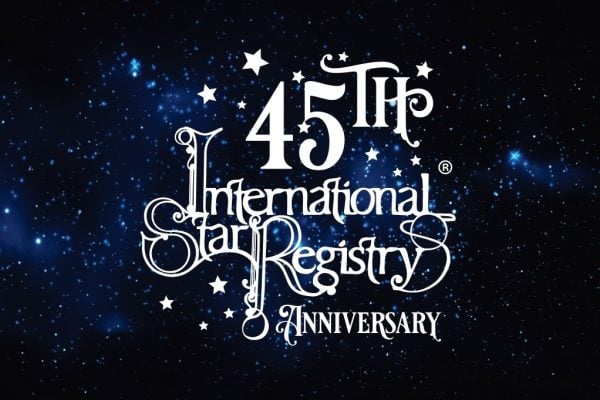 Have you ever been at a loss for what to give a loved one who has experienced the devastating loss of a family member or close friend? Showing your support in an impactful yet meaningful way often requires thoughtful consideration. One unique and special way of expressing your condolences is naming a star with Star Registry® and include Hand Written Calligraphy; a star is named after the departed with a beautiful, customized certificate as a symbol of remembrance.  
What Are Sentimental Gifts? 
Sentimental gifts are those that evoke a feeling of sentimentality and emotion. They can be small, simple gestures or larger, more meaningful items depending on the person receiving them. Sentimental gifts are often given to show support and sympathy in times of grief, such as when someone has lost a loved one. 
For example, a memorial item such as a star named after the departed can honor their memory and give comfort to those left behind. Sentimental gifts are often deeply personal, making them meaningful not only for the recipient but also for the giver. They can be tangible reminders of love and appreciation that remain with the recipient long after their loss. 
Benefits Of Sentimental Gifts 
Sentimental gifts are an incredibly thoughtful way to show your support and provide comfort for someone who is grieving the loss of a loved one. These types of meaningful presents can serve as a reminder that their lost family member or friend is still with them in spirit. Sentimental items also help to create a tangible connection between the deceased and those left behind and can help to ensure that the legacy of the passed loved one lives on and is not forgotten. 
Adding a personal touch to your gift will make it truly unique. No matter what sentimental gift you choose to give, it will be sure to bring comfort in knowing that the deceased will always be remembered and cherished. The recipient of your gift will appreciate your thoughtfulness and understanding during such a difficult time. Sentimental gifts can bring peace, comfort, and healing in times of grief and loss. Showing your support with a thoughtful gesture can make all the difference to someone who is grieving the loss of a loved one. If you are looking for an impactful and meaningful way to honor the memory of someone who has passed away, a sentimental gift can be the perfect choice. 
Ideas For Sentimental Gifts 
Star Naming: 
Showing your support to someone who has lost a loved one doesn't need to be complicated or expensive. A simple yet meaningful way to show you care, is through International Star Registry. Naming a star after the person they have lost allows them to remember and honor their memory in a truly special way. 
The International Star Registry offers Custom, Deluxe, and Ultimate star kits that make the perfect sentimental gift. With these star kits you can name a real star in the sky after your beloved one and customize it according to your needs. The Custom Star Kit is unframed, while the Deluxe Star Kit includes a framed certificate. But if you want to go above and beyond, the Ultimate Star Kit is something special. The certificate and personalized star chart will be framed, ready to hang on a wall or display in memory of your loved one. 
Star Package with Hand Calligraphy 
The star package from International Star Registry is the perfect way to show your love and support with a truly sentimental gift. The recipient will receive their own designated star that has been hand calligraphed in beautiful lettering. Your chosen star will be given an official name, as well as its coordinates, which can then be seen in the night sky. This gift will be a lasting reminder of the love and support you have offered at this difficult time. Not only is it a touching gesture, but it's also an incredibly unique way to commemorate their lost loved one. 
International Star Registry offers high-quality packages with hand calligraphy from experienced and talented artists. The calligraphy is carefully and beautifully crafted, ensuring that the recipient will get a truly special, one-of-a-kind gift.
Which constellation should I choose For Someone Who Has Lost a Loved One? 
When selecting a constellation for someone who has lost a loved one, it's important to find a special place in the night sky that will represent the memory of their beloved. Consider choosing a constellation or star cluster that reflects their personality or means something special to them. You can choose the deceased zodiac sign for the location. 
Final Words: 
Showing your support and expressing condolences to someone who has experienced loss is a special way of honoring their memory. Sentimental gifts such as star naming are an easy yet meaningful way to demonstrate your sympathy and show your loved one that they are not alone. International Star Registry offers high-quality packages with hand calligraphy, making them the perfect thoughtful and unique gift for that special someone.