Thoughtful Retirement Gift Ideas to Show Your Appreciation
Modified: July 1, 2023     Author: International Star Registry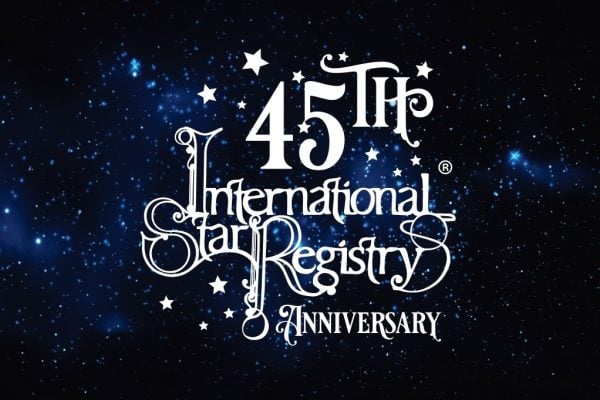 Retiring is an exciting occasion to celebrate someone's lifelong professional accomplishments. You can make the retiree feel extra special with a one-of-a-kind gift from StarRegistry.com. From star naming paired with personalized certificates to elegant, engraved sterling silver jewelry, you can find the perfect gift for any retiree to show how much you care. Check out the website to find a meaningful gift that will leave a lasting impression on the honoree and be treasured forever. 
Why Giving Thoughtful Retirement Gifts Is Important 
Retirement marks a huge milestone in one's life, and it's important to show your appreciation for the newly retired by giving them thoughtful gifts. Whether you are selecting something for a family member, close friend, or colleague, the act of giving meaningful retirement gifts can be a special way to commemorate this joyous occasion.  This is the time when they are transitioning out of their current career and into a new chapter of their lives. For many, it can be an emotional and overwhelming experience, so showing your appreciation and support to them during this momentous occasion is very important.  A thoughtful retirement gift can be a great way to show your appreciation for their hard work and dedication throughout the years. It can also keep them motivated and excited for the next chapter of their lives. Here are some thoughtful retirement gift ideas that will make them feel appreciated. 
Creative and Unique Ideas for Retirement Gifts 
Star naming 
Are you looking for a way to give the retiring person in your life something truly special? Naming a star is the perfect way to make their retirement even more memorable. Star Registry® offers exclusive and personalized star naming packages that will let them know they are appreciated and celebrated during this new phase of life.  Star Registry® offers a variety of options for personalizing your special retirement gift package. You can choose from beautiful custom framing, tasteful engraving of ornaments or jewelry, elegant hand calligraphy, and stunning photographic sky images depicting the star's location in the night sky. With every star package, you will receive a specialized certificate that features the star's name, coordinates, and discovery date.  The retired person in your life will be able to enjoy their star naming package for years to come and it's something they can share with future generations! 
Handwritten Calligraphy 
If you're looking for a truly unique and special retirement gift, why not consider a beautiful piece of hand-written calligraphy featured on your custom certificate of record? Calligraphy is an art form that has been around for centuries, and it can be used to add a touch of elegance and sophistication to any gift. Adding handwritten calligraphy is sure to make the certificate — and your gift — extra special.   At Star Registry®, our artists are experienced professionals who use a modified italic style of calligraphy that is easy to read. This ensures that the calligraphy will be beautiful and intricate, but still perfectly legible.  If you're looking for a truly one-of-a-kind retirement gift, handwritten calligraphy adorning a custom certificate is an excellent choice. It will provide a beautiful and timeless addition to any present that is sure to be cherished for years. So why not take your retirement gift to the next level with a personalized touch of calligraphy? It's sure to be appreciated! 
Engraved Sterling Silver Jewelry 
When looking for a unique retirement gift idea, consider engraved sterling silver jewelry that will last a lifetime. Engraved with the retiree's star name and telescopic coordinates, a Tiffany-style sterling silver bracelet or necklace is sure to be appreciated. The intricate craftsmanship on this beautiful piece ensures it will become a family heirloom. The recipient can wear the star on a pendant honoring their retirement anywhere, which can serve as a physical reminder of that special moment in their life. 
Photographic Sky Image 
A truly unique retirement gift idea is this International Star Registry® Photographic Sky Image. This special gift is personalized and individually produced in full color for the perfect retirement present. This sky image captures the beauty of the night sky and can be framed or unframed depending on your package. What a wonderful way to show your appreciation for your recently retired friend or family member! 
FAQ
Q: What constellation should I use for a retirement gift?
A: With StarRegistry.com, you can choose a star from a specific constellation, like one from their zodiac sign, or you can have the professionals from Star Registry® choose a star for you. Regardless of which constellation you choose, it is sure to be a meaningful gift that will be cherished for years to come. 
Q: What is the best way to give engraved sterling silver jewelry as a retirement gift?
A: If you decide to go with a piece of engraved sterling silver jewelry, make sure it is personalized with the retiree's name and coordinates of their star. This will ensure that your special retirement gift will last a lifetime and be treasured by the honoree. 
Final Thoughts 
There are many wonderful retirement gift ideas out there, and the key is to pick something that will leave a lasting impression on the honoree and be treasured forever. From star naming certificates dedicated to your favorite retiree, to upgrading it with handwritten calligraphy or engraved sterling silver jewelry, it doesn't take much effort to choose a meaningful retirement gift that will show your appreciation and love. Take some time to find the perfect retirement gift for that special someone and make their momentous occasion even more special!