Governor Robert W. Scott: A Named Star in Sagittarius | International Star Registry
Modified: July 1, 2023     Author: International Star Registry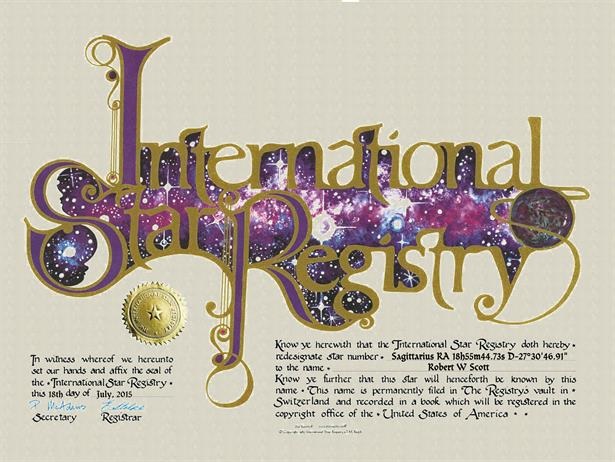 Robert Walter Scott was the 67th governor of the state of North Carolina, serving from 1969 to 1973. Born on June 13, 1929, in Haw River, North Carolina, Scott was the son of a textile worker and a homemaker. He attended Duke University, where he earned a degree in electrical engineering in 1951. After serving in the U.S. Air Force, Scott began a successful career in business before entering politics. 
Scott's political career began in 1962 when he was elected to the North Carolina Senate. He served in that position until 1968 when he was elected governor of North Carolina. During his time in office, Scott focused on education, economic development, and improving race relations. He was also a strong advocate for the environment, supporting legislation that protected the state's natural resources. The Governor's Mansion, the official residence of the governor of North Carolina, is located at 200 North Blount Street in Raleigh. Built in 1891, the mansion is a National Historic Landmark and is open for public tours. 
In July 2015, someone presented Governor Robert W. Scott with a unique gift: a star named in his honor. The star, located in the constellation Sagittarius, was named Robert W Scott and recorded on July 18, 2015. The star's coordinates are Sagittarius RA 18h 55m 44.73s D-27° 30′ 46.91″. 
Sagittarius is one of the twelve zodiac constellations and is located in the southern hemisphere of the sky. The constellation is known for its bright stars, including Epsilon Sagittarii, a binary star system that is visible to the naked eye. In astrology, Sagittarius is associated with the fire element and is said to be ruled by the planet Jupiter. People born under the sign of Sagittarius are said to be optimistic, adventurous, and independent. 
International Star Registry is a company that allows individuals to name a star and record it in the company's book Your Place in the Cosmos. The company offers a variety of star packages, including the Deluxe Star Kit, which includes a framed certificate, a sky chart with the star's location, and an astronomy book. Customers can also purchase a star in a specific constellation, such as Sagittarius, and choose the star's name. 
FAQ
Q. How do I name a star for someone?
A. International Star Registry allows people to name a star for someone as a unique and thoughtful gift for any occasion. With a buy a star package, you can record a star name, receive a certificate of record, and locate the star's coordinates in the sky. It's a truly unique way to honor someone special and commemorate a special moment in time.
Q. Where is Governor Scott's star located?
A. Governor Scott's star is located in the Sagittarius constellation. Sagittarius is one of the twelve zodiac signs.
In conclusion, Governor Robert Walter Scott was a dedicated public servant who worked tirelessly to improve the lives of North Carolinians during his time in office. His legacy lives on today, both through his contributions to the state and through the star named in his honor. Naming a star through International Star Registry is a unique and thoughtful gift that can be used for any occasion, whether it's to honor a loved one or to celebrate a special event. 
References: