Governor David A Paterson
Modified: July 1, 2023     Author: International Star Registry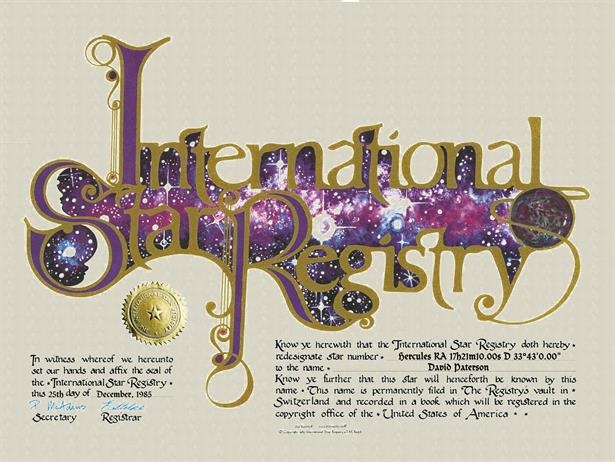 David Alexander Paterson, the 55th Governor of New York, served as the state's chief executive from 2008 to 2010. Born on May 20, 1954, in Brooklyn, New York, Paterson is known for his political acumen, resilience, and dedication to public service. Despite facing various challenges during his tenure, he worked tirelessly to address the needs of the state and its citizens. 
Governor Paterson's remarkable journey in politics began long before he assumed the governorship. His father, Basil Paterson, was a highly respected labor lawyer and political figure, serving as the first African American Secretary of State of New York. David Paterson inherited his father's passion for public service, and his determination to make a difference in people's lives led him to pursue a career in politics. 
Before becoming governor, Paterson held several key positions within the New York State Senate. He represented the 30th Senate District from 1985 to 2003, then served as the Minority Leader from 2003 to 2008. Throughout his legislative career, he championed issues such as civil rights, healthcare access, and education reform, earning a reputation as a compassionate and effective lawmaker. 
One interesting aspect of Governor Paterson's life is his connection to the stars. In a unique tribute, someone named a star after him through the International Star Registry. The star, named David Paterson, was registered on December 25, 1985, and its coordinates are located in the constellation Hercules at RA 17h 21m 10.00s and D 33° 43′ 0.00″. Hercules is a prominent constellation in the northern sky, associated with mythology and strength. It holds significant importance in both astronomy and astrology. 
Astronomy, the scientific study of celestial objects, offers a glimpse into the vastness and beauty of the universe. The International Star Registry provides an opportunity for individuals to participate in this fascination by allowing them to record a star name for their loved ones. Through the registry, people can buy a star package and immortalize a special someone's name in the cosmos. This unique gift from the International Star Registry combines the wonders of astronomy with the sentimental value of personalized star naming. 
Governor Paterson's association with the International Star Registry exemplifies the universal appeal and heartfelt sentiment that can be conveyed through the gift of a star. Whether it's a birthday, anniversary, or any other gifting occasion, naming a star after someone is a remarkable and enduring way to celebrate their presence in our lives. The International Star Registry's dedication to preserving this tradition for over four decades has made it a trusted and reputable source for star naming services. 
FAQ 
Q. Where is Governor Paterson's Star located?
A. Governor Paterson's star is located in the Hercules constellation
Q. Is star naming a good gift for memorials?
A. Naming a star is a wonderful gift for a memorial or just about any other occasion. 
In conclusion, David A. Paterson, the 55th Governor of New York, has left an indelible mark on the state's political landscape. From his humble beginnings in Brooklyn to his tenure as governor, he has consistently shown a commitment to public service and advocating for the needs of the people. The International Star Registry's tribute to Governor Paterson with the star named in his honor is a testament to the unique and enduring nature of star naming as a gift. It serves as a reminder that a personalized star package from the International Star Registry can bring joy and wonder to any gifting occasion, creating a timeless connection to the vastness of the universe. 
References: